Project Report

| Aug 31, 2023
A New School Opens and Other Updates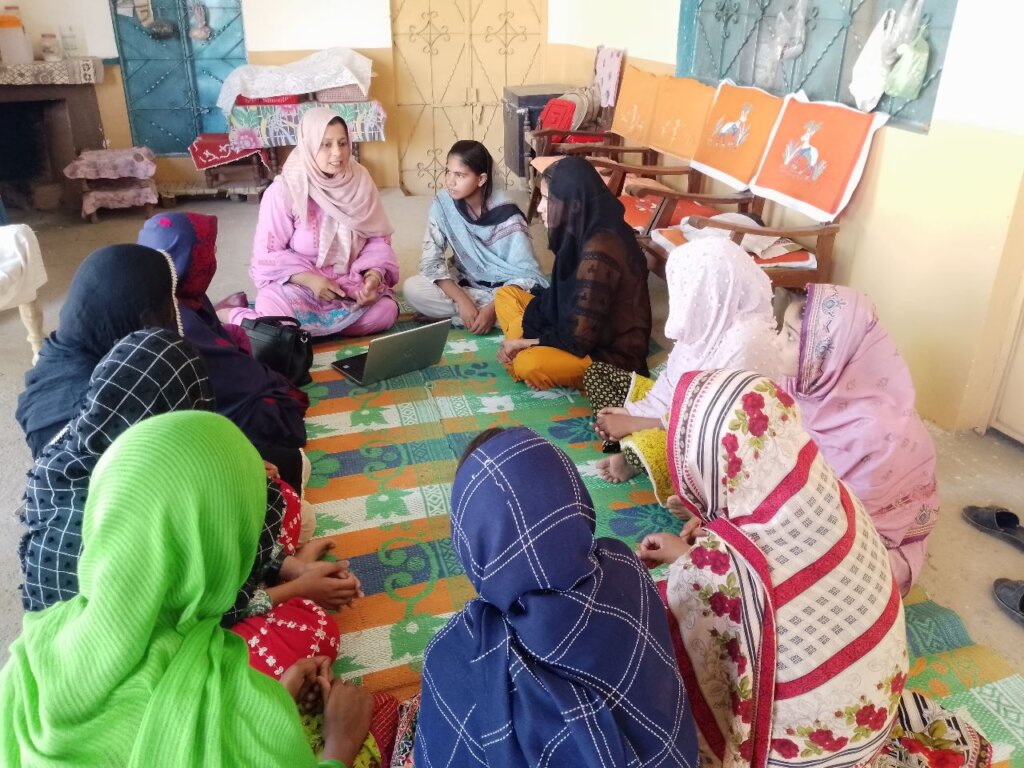 Dear Friends,
Warm greetings! We have several updates to share with you about the Girls Education International (Girls Ed) project, "Send 60 Girls in Pakistan to School."
Student Outcomes Update
There are 60 girls enrolled from across 6 villages at this time. Two are in 7th grade, five in 8th, fifteen in 9th, eighteen in 10th, and twenty in 12th. In April, 11 girls passed their matriculation exams with outstanding results and completed secondary school. Bedari enrolled 11 new students in the program to take their place, bringing the total back up to 60 students. Exam results are forthcoming for the girls in 9th and 10th grades. All students below 9th grade were successfully promoted to the next grade following the March evaluation. We extend our congratulations to the girls for their academic accomplishments!
New Government School Opening Near Phattar
Bedari, our local partner, shared with us an important development that will positively impact the girls in the village of Phattar. A new government school has been established near Phattar, which means that the Girls Ed program is no longer needed to support the transportation expenses required to reach the old school, which was 22 km away. The new school will have facilities, resources, and qualified teaching staff. Bedari's District Coordinator met with the students in Phattar to provide this update and let them know that Bedari would discontinue their transportation funding after the summer holidays because the students would be shifted to the nearby school. Bedari's District Coordinator also took the opportunity to recognize the community's success over the years in supporting 27 girls in Phattar to successfully complete their education with support from Girls Ed. Bedari shared that "members of the Village Committee expressed their unwavering commitment to restoring the rights of girls in the area and promoting education. The community's dedication to this important cause was heartening, and there is hope that their collective efforts will contribute to creating a more inclusive and equitable society for girls in the region."

Student Perspective
We also want to share with you Mahnoor's story, told in her own words (as translated by Bedari staff):
"My name is Mahnoor… My family has faced numerous financial hardships, making it challenging to make ends meet. My father used to work as a security guard in a private company, but his income was not sufficient to support our family. To contribute, my mother took up a caretaker job at a private school.
Despite our financial struggles, my brother and I continued to attend… Government School. However, the transportation fee of 3000 rupees was a significant burden for us. Unfortunately, things took a turn for the worse when my father fell ill and lost his job, making our financial situation even more dire. Consequently, my mother had to make the difficult decision to pull me out of school, which shattered my dreams of a better future and contributing to my parents' well-being.
Just when I thought all hope was lost, a ray of light appeared in my life. A representative from Bedari visited my village. Bedari is an organization dedicated to helping girls like me continue their education by providing support and assistance in filling out forms. Thanks to Bedari's intervention, I was able to rejoin school and pursue my passion for learning. I am eternally grateful to Bedari for giving me the opportunity to continue my education and work towards achieving my dreams. Their support has changed my life and given me hope for a better future."
It's because of Mahnoor and girls like her who want to go to school and achieve their dreams that investing in girls' education is so important. And it's because of local agents of change, like our partner Bedari, that your investment reaches those who need it most. We know that you believe in our approach to supporting community-based organizations and we thank you for your support. Help us continue the work by donating during GlobalGiving's upcoming Little by Little campaign. This September 18–22, GlobalGiving will match donations of up to $50 by 50%. Please help us spread the word!
With gratitude,
The Girls Ed Team