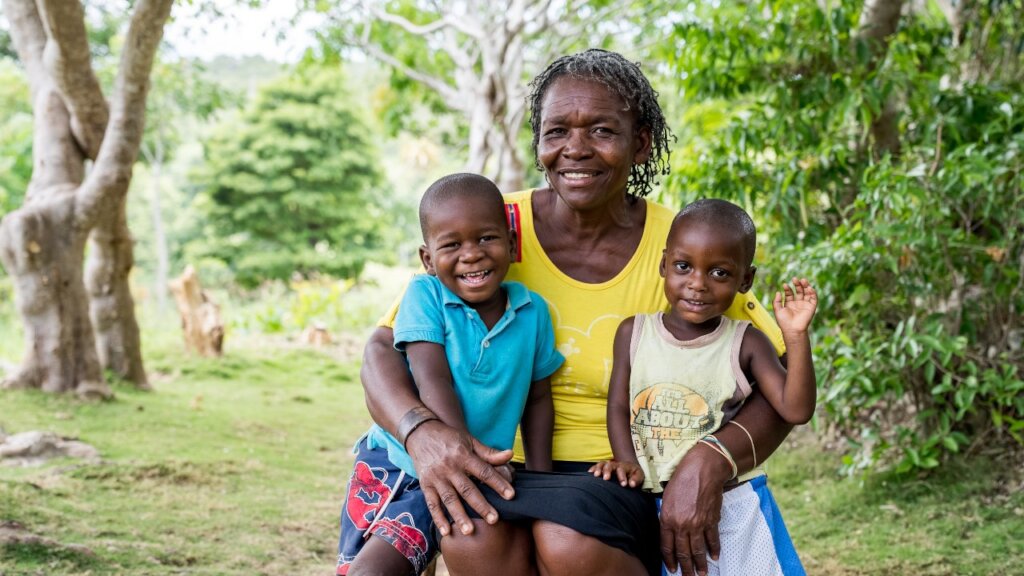 Your Generosity Supports Expanding to Protect More Children in Haiti; 33 Girls and Boys Reunited with Family
Thank you for your generous support for Beyond Borders' Schools Not Slavery initiative. More girls and boys in Haiti are growing up free, safe, at home with their families, and enrolled in a good local school, thanks to you and so many like you who care.
In challenging times in Haiti, your solidarity and generosity is making a difference – expanding work to protect more children from forced servitude, neglect, and abuse.
Seventy-Two New Child Rights Training Groups Launched Across Haiti
This past quarter – October through December 2022 – your generosity made so many good things possible, including the launch of new Child Rights Training groups on Lagonav Island and in an entirely new region in Haiti's Artibonite Valley
Thanks to supporters like you – and a generous grant from the Hilton Foundation – Beyond Borders Child Protection Team launched a new partnership with the Congregation of the Religious of Jesus and Mary (RJM), based in the community of Gros Morne, in the Artibonite.
A total of 97 people (39 women, 58 men) took part in the initial training on social mapping and wealth ranking – the initial step Beyond Borders takes when beginning work in a community, to determine local strengths, weaknesses, and the most at-risk children and families.
Child Rights Training Groups Enroll 480 People in Region New to Beyond Borders
Beyond Borders also trained 16 people in Gros Morne (9 women, 11 men) on how to be a facilitator of a Child Rights Dialogue Group. These new facilitators began the work of community outreach to enroll participants in dialogue groups. In total, 32 Child Rights Dialogue Groups were created in the four communities that make up Gros Morne, with a total of 480 people enrolled at present.
Lagonav Child Rights Training Groups Enroll 363 New Members in 21 New Communities
And on Lagonav Island, where Child Rights Training is well-established, 21 new communities have joined the movement to end child slavery. Twenty-eight residents (13 women, 15 men) participated in a four-day Child Rights methodology training in order to become facilitators for dialogue groups to be created in their communities. Of the 28, seven were also certified as trainers-of-trainers, now equipped with skills to train new facilitators and provide support to other facilitators.
A total of 23 Dialogue Groups in 21 communities were established, with an enrollment of 363 people (272 women, 91 men).
Thirty-Three Children (19 Girls, 14 Boys) Returned Home in Two Communities
In Haiti's Central Plateau, Beyond Borders is working with our partners at PDL – the Partnership for Local Development – to implement Child Rights Training. In the last quarter, 33 children were brought home thanks to Child Rights Training graduates like Monise.
Here's testimony from Monise, relayed to us from a PDL staff member who spoke with her.
After participating in the Child Rights Dialogue Group in her community, Monise noticed a significant change in her home life, particularly with how she now treats her children and how she sees the treatment of other children. With her new-found knowledge and understanding of the fundamental rights that children have, Monise is now an advocate for children in her community.
She shared how, in her community, there were a lot of children not living at home with their parents, but that this has now changed since the completion of the child rights training. She has noticed a positive impact especially with parents who had sent their children away to live with others. For example, her own brother and sister had sent children away, but with Monise's advice, guidance and support, both were able to bring their children home again.
Many parents decided to bring their children home. A number of these parents struggled to send their children to school, but Monise and community members intervened and helped to get the children enrolled in school. Monise shared about one child in particular – an 8-year-old girl, who returned home but who was not able to go to school. Monise mobilized another community member to help. Together they collected funds and approached the school director to see if he would accept the girl at the school. He agreed, so they purchased a school uniform while the school director agreed to provide the school books.
Today Monise talks about how proud she is of her community – she believes that there is not a parent in her community who would consider sending their children away. She continues to play a key role in her community to ensure that children's rights are respected.
Your Generous Support Made Even More Child Protection Work Possible
Here's a look at some of the other Child Protection work that your support helped make possible this past quarter:
11 adult survivor network members in two urban communities on Lagonav were trained in Ti Rankont Sektè (TRS)*, launching 22 new TRS groups in their communities with 207 participants (187 women, 117 men)
94 adult survivors (60 women, 34 men) from two urban communities on Lagonav were trained in the Open Space** methodology
22 adult survivors (14 women, 8 men) from four urban branches of the Adult Survivors on Lagonav participated in a capacity development workshop on a variety of subjects including villages savings and loans, advocacy techniques, and organizational structure and management
7 adult survivor branches in metropolitan Port-au-Prince organized various advocacy and awareness raising activities to commemorate the National Day to End the Practice of Restavèk (Child Servitude) and World Children's Rights Day
5 urban and seven rural Lagonav psycho-social therapy groups made up of adult survivors of child slavery continued to meet to talk through issues related to their past experiences
61 children received school supplies and materials from the Child Protection Brigade in their community on Lagonav
*TRS is a nine-session child rights training series that works to ensure increased participation from diverse sectors of society like churches, Vodou temples, women's organizations, and school personnel. TRS is used in addition to Child Rights Training, which requires a commitment to a 22-week session training program.
** Open Space is a technique for running meetings where the participants create and manage the agenda themselves. This method is ideal if you want participants to gain ownership of an issue and come up with solutions.
Your Generosity is Making Nonviolent, Native Language Education Available to More Students
Your generosity is also continuing to support the development of a Communal Education Platform on Lagonav Island. The platform is engaging key education stakeholders, including local government, the Ministry of Education, local schools, and community leaders in the work to guarantee universal access to quality education on Lagonav.
Keeping children in school is one of the best ways to ensure that they aren't sent away to live with others, where they face a heightened risk of being abused and exploited in household servitude.
Beyond Borders' primary education partner on Lagonav Island, the Matènwa Community Learning Center (MCLC) continues to work with schools to improve the quality of education being offered to children on Lagonav Island. Their two-year teacher training program supports schools to integrate new methods and approaches to deliver primary education in Haitian Creole that is participatory, nonviolent, and rooted in local culture.
The seven schools that entered the program in FY2022 and that are supported with funding from Beyond Borders – made possible by you – are in the second year of the training program.
Here's a look at some of the other work to guarantee universal quality education that your support helped make possible this past quarter:
6 General Assemblies were held with six branches of the Communal Education Platform with 124 participants (100 men, 24 women)
23 schools in seven communal sections received visits from Ministry of Education Inspectors, facilitated in part by Beyond Borders
7 schools were visited by Beyond Borders Education Consultant (342 students – 140 girls, 202 boys are attending these seven schools)
27 school visits (12 pedagogically-oriented and 15 school garden-oriented) took place with seven partner schools
9 schools received Mother Tongue book materials for students to use to write their own stories about their own lives, in Haitian Creole
7 schools received didactic training materials
15 school staff (teachers and school directors) participated in two training workshops on school administration, classroom management, classroom preparation, literacy, compost preparation for school gardens, and techniques for locally storing seeds
Thank You Again
I am grateful for all the good work that you are making possible through your support for the Schools Not Slavery initiative. Thank you again for your extraordinary generosity and solidarity. If you have any questions about what you read in this report, please call or write to me anytime at (305) 450-2561 or b.stevens@beyondborders.net.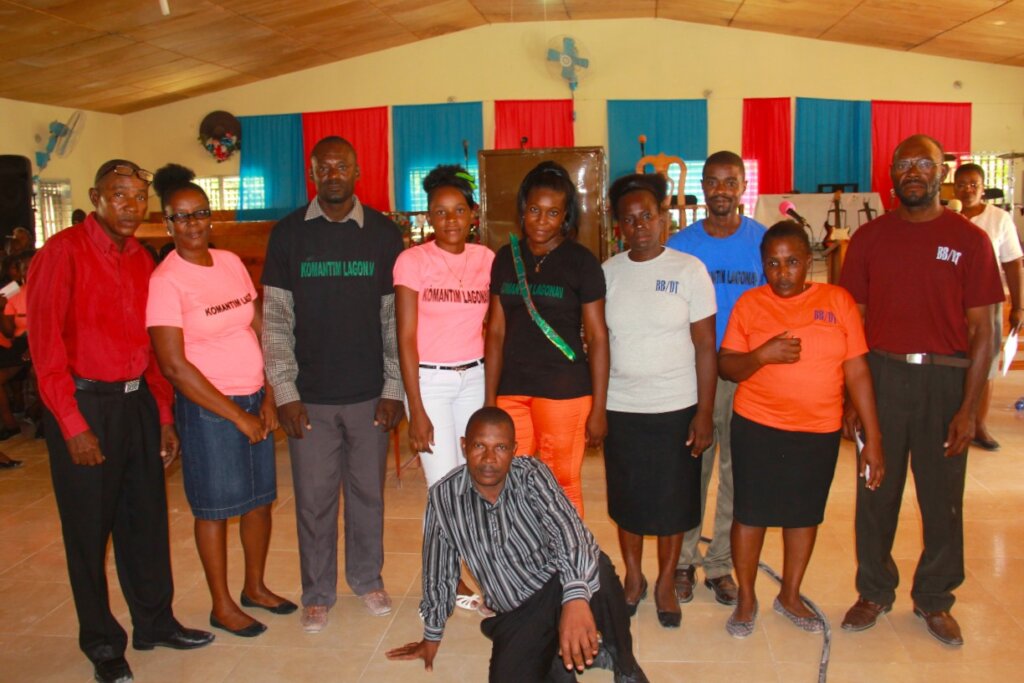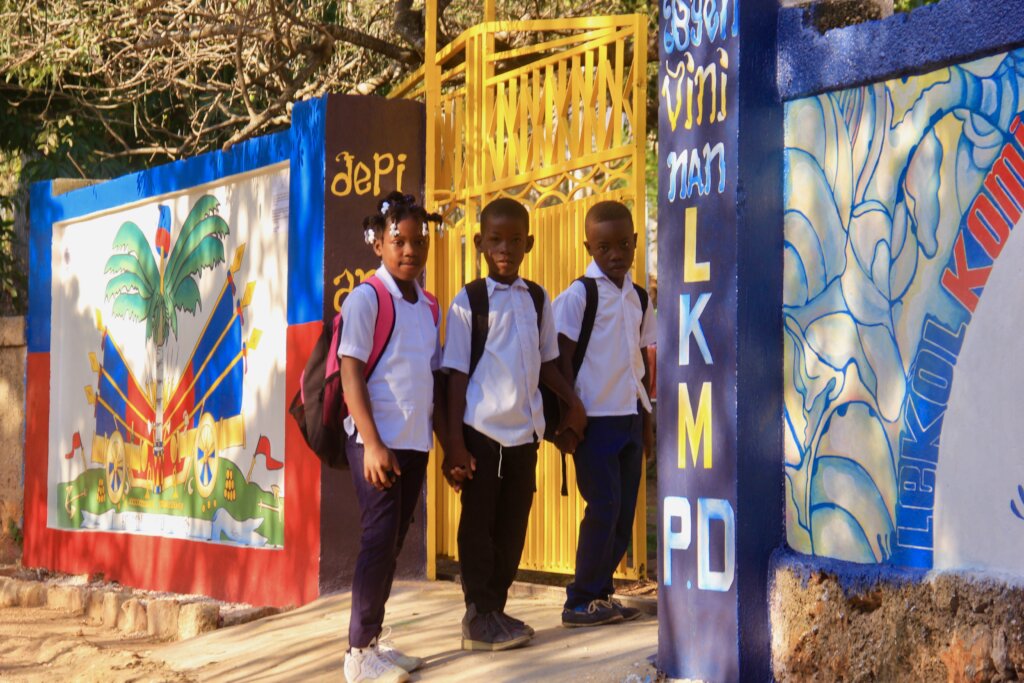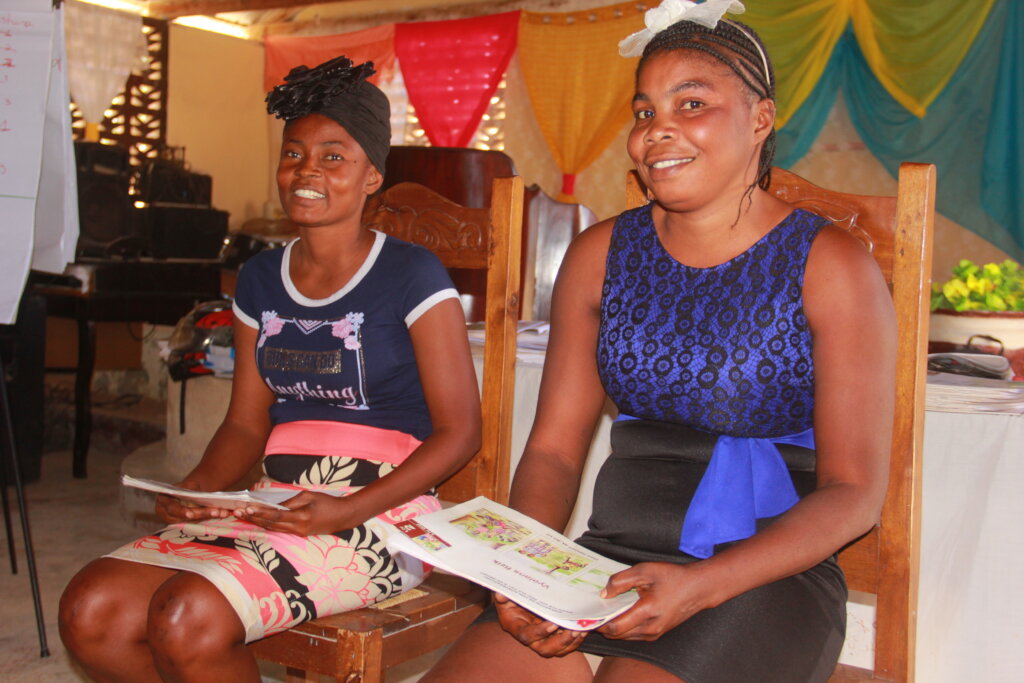 Links: