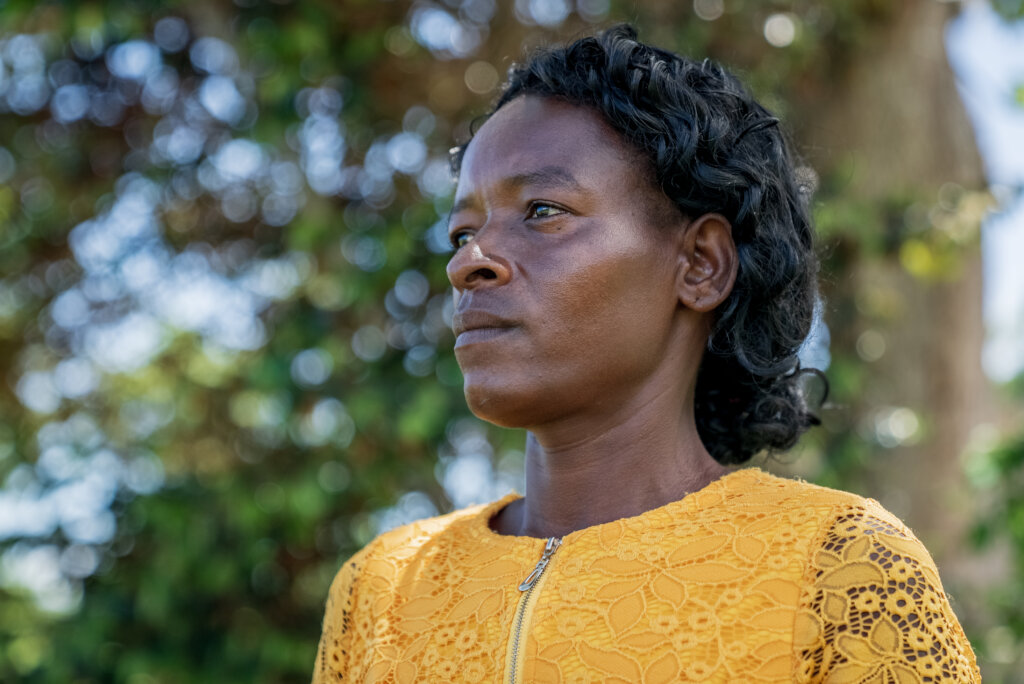 Your Generous Support is Organizing Adult Survivors, Parents, Teachers, and Local Elected Officials to End Child Slavery.
Thanks to you and your generous support, the movement to end child slavery is increasingly visible, vibrant and active. The critical mass of people whose beliefs and behaviors about the rights of children are changing is growing. Thank you for making this kind of growth possible!
As more people from all walks of life become child rights activists, communities become united in a desire to see an end to violence; more cases of alleged abuse and exploitation are exposed; and, more adult survivors are becoming leaders in the movement to end child slavery.
Significant Progress in Changing How People Think About the Rights of Children
A Knowledge, Attitudes, and Practices (KAP) survey to measure progress in protecting the rights of children was carried out in 28 communities on Lagonav. While the data is still being analyzed, initial reports indicate significant progress in the change of knowledge and attitudes around children's rights among participating communities. The Survivor-Activists of the Adult Survivors of Restavèk Network are playing a key role in this effort.
From Survivor to Activist Organizing to End Child Slavery
After new adult survivors were recruited through community-based campaigns, meetings were held to start the process of transformation from survivor to activist. A series of meetings are held to start conversations about what the restavèk practice really is (on a social, economic, legal level), how to start dealing with the trauma and shame associated with having lived that experience, what rights all children have, and how to start talking about ways to join collective action for change.
Psycho-social group activities with a Beyond Borders social worker also supported Survivor-Activists (newly recruited and veteran members) to continue working through their individual and collective experiences of restavèk.
Your Generosity Supports the Work of 23 Adult Survivor Network Branches
Thanks to you and your generous support, Survivor-Activists from 23 network branches covering 23 communities organized various community-based activities to commemorate special international rights days, such as International Women's Day (March), International Child Rights Day (June), and the anniversary of the ratification of the anti-human trafficking law in Haiti (June). These included conference-debates, press conferences and press releases.
Beyond Borders – with your support – continues to work closely with the Coordination Committee of the eight survivor branches in Port-au-Prince to develop and strengthen its capacity as a truly democratic structure that is actively engaging communities to end violence against children and end the restavèk practice.
In addition to training, prior to the start of this project, Beyond Borders created a shared, furnished administrative workspace where coordination members can work on developing administrative, financial and activity planning and management skills. Members of the committee use the workspace on a weekly basis to work on action plans (including campaigning, training, communications), finance and narrative reports.
Survivor-Activists Taking the Lead
Beyond Borders staff have noticed a significant change in the ability of the committee and network branches to function independently; previously, Beyond Borders staff were responsible for all of these elements in order for the network to operate. This has meant that Survivor-Activities in metropolitan Port-au-Prince have remained active throughout the reporting period despite the socio-political challenges and violence.
Strengthening Ties with Haitian Social Services
Thanks to your generosity, Beyond Borders psycho-social officer made significant progress towards a long-desired partnership with mainland authorities from Haitian Social Services. This has been a long, challenging process that is finally producing results. Several trips to Lagonav organized and subsidized by Beyond Borders led to the success in accrediting host (a.k.a. foster) families for children freed from slavery, and training Beyond Borders staff to be an accredited host family training organization. Beyond Borders certification will foster relationships, build capacity and expand social services/support for island communities and at-risk groups. Haitian Social Services and Beyond Borders are preparing to sign a formal partnership agreement.
A Look at More of the Work to Protect Children from Slavery and Abuse that You've Made Possible
Here's a look at some of the child protection initiatives that you've made possible in 58 Haitian communities through your generosity:
9 Adult Survivors were trained to facilitate Education is a Conversation (ESK) Child Rights Training
37 Zero Restavèk Campaigns and Survivor Recruitment campaigns were conducted in 35 communities reaching 2,372 people
10 new branches, with a total of 250 members, of the Adult Survivors of Restavèk Network were inaugurated in 10 communities
115 members of new Child Protection structures were trained in Child Development & Conflict Management
160 adult survivors from 9 branches participated in psycho-social support activities
14 families were trained and accredited as pioneer, Welcoming Families on Lagonav island for children freed from slavery needing temporary, safe housing
235 community members trained by Survivor-Activists through local community meetings
Building The Movement to End Child Slavery Begins at the Community Level
Thanks to your generous support, Beyond Borders and our partners – including Survivor-Activists – are working directly with local communities to create awareness, mobilize people to join the movement, and advance the goal to end the restavèk practice. These local efforts are amplified when activists work strategically within their own communities to raise a collective voice for child rights, contributing to change on a local, regional, and national level.
With your support, Beyond Borders promotes communication between local governments and the communities they represent so authorities are better positioned to listen effectively to their constituents and work as allies to protect the rights of children. The more local authorities are engaged and consulted, the more they step up and take leadership roles in protecting children and ending violence and abuse.
Quarterly meetings with Beyond Borders staff, partners, movement leaders, and local authorities are held in areas where this approach is being implemented. Objectives include sharing updates on activities, identifying successes and challenges, and bringing new perspectives and solutions for the next quarter/program phases. Ad hoc, issue-specific meetings are also held as needed.
Community members engaged in various activities organized by Survivor-Activists, include dialogue sessions using the Open Space methodology. In addition to striking up conversations with neighbors, family and friends share what they are learning, sparking change in the way others treat children, Survivor-Activists help plan and carry out mobilization and awareness-raising activities in communities and neighborhoods including door-to-door "Zero Restavèk" Campaigns that involve direct conversations with community residents. Survivor-Activists also play a key role in identifying children in need of assistance and intervene in situations where children are in danger, being abused, or exploited.
Leaders in the Adult Survivors of Child Slavery Network Share Their Stories
Three generations of Louismène's family suffered in child slavery including her mother, her daughter and herself. A few years ago, Louismène was invited to join a group of Adult Survivors of Child Slavery (restavèk). With their support, she brought her daughter home. She ended the practice of child slavery in her own family. Today she helps other parents do the same. "I felt powerless when my daughter was away. I want to help other moms and dads so that they don't send their children away to suffer like I did."
As a survivor of child slavery, Louismène has found healing and hope through her connection with others who suffered similar experiences. Today, she is a member of a Child Protection Brigade, and eagerly awaits the inauguration of a new branch of the Adult Survivors of Restavèk Network in her community. She and the team are trained to intervene and stop parents from sending their children away into slavery. "When the team hears about a child that has been sent into child slavery, we go into the house to talk to the parents. We tell them what happened to us and convince them to bring the child back."
Jadelle suffered, living in an abusive restavèk situation. When she was twelve, her father sent her to live with a woman who made her do all the housework and did not enroll her in school. Today as a local elected official and member of a Child Protection Brigade and a branch of the Adult Survivors of Restavèk Network, Jadelle is a true community leader. Jadelle is doing everything in her power to end the practice of child slavery.
"I know that I, myself can't end child slavery. That's why I am working with the other elected officials and survivors to make it happen." When Jadelle was twelve, she was sent away to live with others; she ended up living in restavèk. She was forced to carry other children to school when she wasn't enrolled in school herself. The people where she was living made her do all the housework. Today, she has children and grandchildren of her own. She joined a Child Protection Brigade to protect children from the practice of child slavery. "We go out in small groups to share what we as survivors know about child slavery. We go into churches and sometimes organize large gatherings. I do not want tomorrow's children to suffer like I did."
The Impact of Haiti's Current Political Crisis and Insecurity
Beyond Borders continued to deal with significant civil and political unrest and insecurity in Haiti. The prolonged and unresolved political crisis, the indefinite postponement of the elections and compounding challenges like kidnappings, the fuel crisis, and other societal pressures have made for significant challenges in our work. Gang activity, violence and unrest made travel to and from and in and around Port-au-Prince difficult, and at times impossible.
Movement between Lagonav Island and the mainland was often restricted to planes rather than road and boat due to elevated risks related to road travel. Port-au-Prince-based staff spent longer periods of time working on project objectives on Lagonav Island in coordination with the Lagonav-based team. Well-established Adult Survivors branches in Port-au-Prince have achieved a high-level of autonomy and independence, which allow them to continue functioning in their respective neighborhoods with remote support from Beyond Borders staff. Beyond Borders investment in organizational capacity development, collective leadership, and activity planning and monitoring has proven to be a successful approach to sustainability especially in challenging times.
Thank You Again
I am grateful for all the good work that you are making possible through your support for the Schools Not Slavery initiative. Thank you again for your extraordinary generosity and solidarity. If you have any questions about what you read in this report, please call or write to me anytime at (305) 450-2561 or b.stevens@beyondborders.net.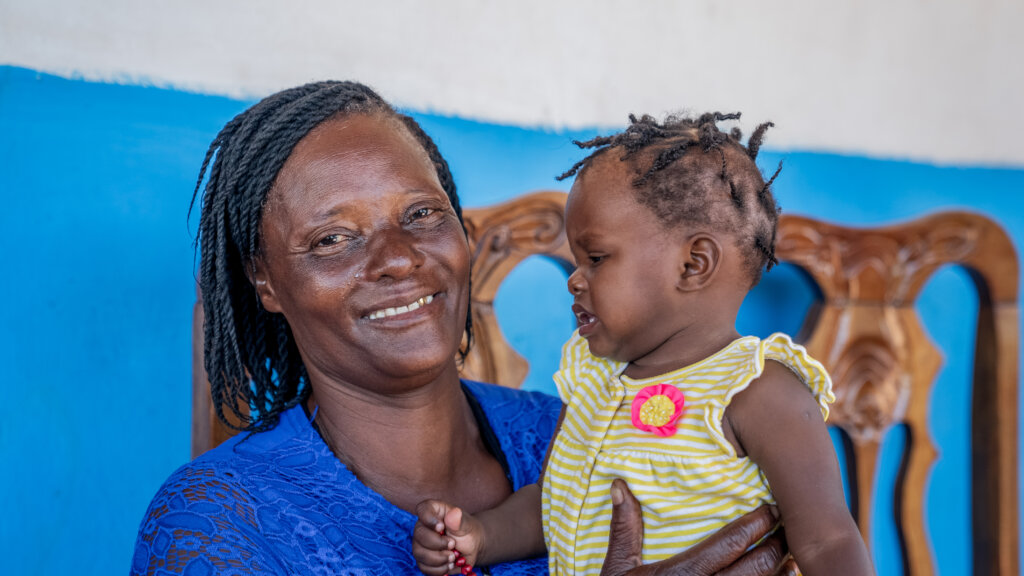 Links: