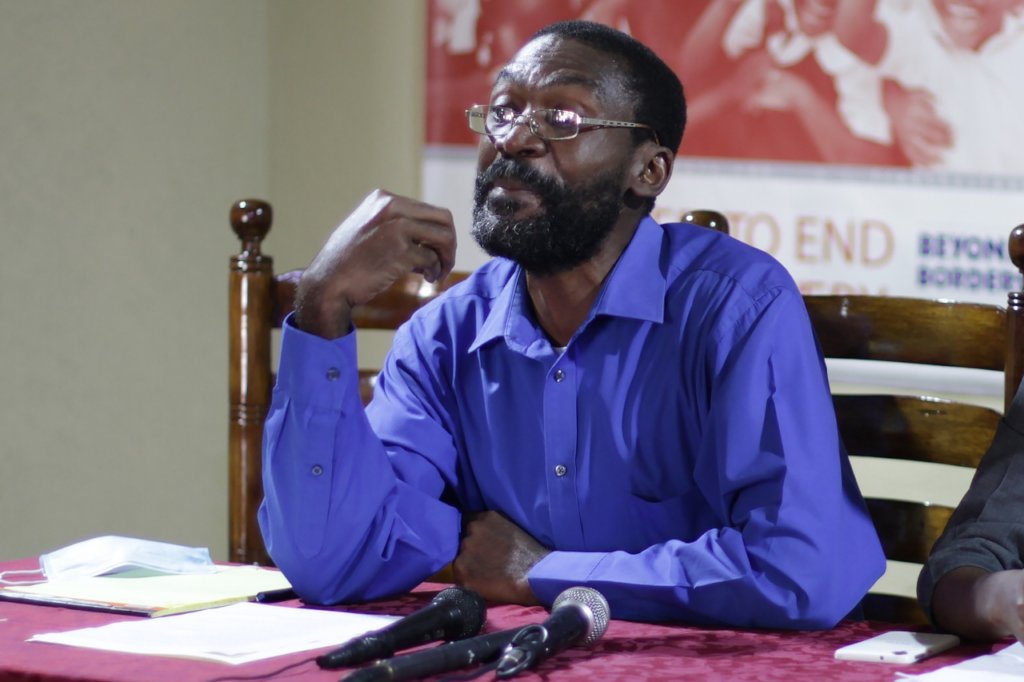 Making Progress Despite Extreme Challenges
The last few months have been extremely challenging for the people of Haiti. Despite this, the grassroots leaders, teachers, parents, and local elected officials with whom we work have continued their efforts to protect children from slavery and ensure every girl and boy goes to a good local school.
Now more than ever, your generous gift to Beyond Borders' Schools Not Slavery initiative is critically important to the success of the Haitian-led movements to end child slavery and guarantee universal quality primary education. Even now, more girls and boys are growing up free, at home with their families, in communities that are committed to keeping them safe and educating them, thanks to you!
A Groundbreaking Anti-Child Trafficking Decree Published
There's good news to share in the struggle to end child slavery in Haiti. For the first time ever, the Beyond Borders team -- led by attorney Smith Maxime -- succeeded in drafting and winning passage of a model new anti-trafficking law that empowers local governments to protect children and prosecute traffickers.
This summer, with the help of Smith and the Beyond Borders team led by our colleague Freda Catheus, the county government that covers much of Lagonav Island passed a law that requires municipal authorities to ensure that children are not being trafficked to or from their jurisdictions, and mandates prosecution for any case of child trafficking discovered.
Building on the 2014 National Anti-Trafficking Law
This new law builds on the nationwide 2014 anti-trafficking law -- often criticized for its lack of enforcement -- by equipping local governments with the legal framework they need to take action to protect children. The law also spells out standards of care for children living apart from their parents and requires institutions that work with children to report suspected cases of child trafficking.
Your generosity and solidarity is making innovative collaborations like this between Beyond Borders and local governments possible, codifying practices that will free more enslaved girls and boys and prevent child trafficking.
The Work to End Child Slavery that You've Made Possible this Quarter
Here's a look at some of the other work to protect children from slavery and abuse that you made possible this past quarter:
349 people (233 women) graduated from 23 Child Rights Training Groups in four communale sections on Lagonav Island
3 children (all under the age of six) reunited with their parents through work of Child Protection Brigades trained by Beyond Borders and supported by Haiti Partners. The children's parents were invited to participate in Child Rights Dialogue Groups and the Village Savings and Loan program and the children were integrated into local school programs.
2 new urban communities on Lagonav joined the Child Rights Training program after Child Welfare Surveys were conducted with 569 urban households by local community residents selected and trained by BB staff
17 people trained to be Child Rights Training Group facilitators in new rural groups
23 child rights focal points from local governments in six communale sections on Lagonav engaged in meetings and workshops
By facilitating government leadership on child rights, Beyond Borders aims to both foster greater engagement from local government, and influence leaders to leverage their democratically-elected authority to listen to their population, establish and strengthen relevant, local structures and practices that are sustainable and rooted in Haitian law, and that do not depend upon outside organizations to continue.
Thank you again for your faithful solidarity and generous support for the movement to end child slavery in Haiti. You are making a lasting difference for some of our world's most vulnerable children.
A Parent Shares What The Training You Made Possible Means to Her
Your generosity and solidarity is making a lasting difference for parents and children on Lagonav Island. Here is a testimonial from a parent who took part in Child Rights Training made possible by you:
"I was so happy to receive my certificate for completing the Child Rights Training. It was a big day in my life that I will never forget. Many people I know who were trained with me have made a lot of changes not only in their lives and the lives of their children, but also in the community as other families see how to treat their children and other children. I will admit that I used to hit my children a lot, especially my son, when they misbehaved. I thought it was the best way for me to correct them. But I did not get the results I was looking for. But during and after my [child rights] training, I began using other methods to correct them – like making them spend more time on reading and writing and instead of playing. Even though my husband has more patience than me when it comes to children, I suggested that he join a training group this year so that we can be on the same page. I also made the same suggestion to my neighbor who has a little girl who does not go to school. I cannot remain indifferent now that I have been trained, so I have started to intervene. I will always support children who are in difficult situations. I am certain this program can reach people who have children living with them and who are being treated as restavèks (household servants) so that children in the area as well as across the country can truly live [and] be treated as people." ~ Marie-Ange, 36-year-old mother of two, Child Rights Training graduate.
Your Generosity is Building the Movement to Guarantee Universal Quality Primary Education for Every Girl and Boy on Lagonav Island
With your support, work continues to organize a Communal Education Platform on Lagonav Island, engaging key education stakeholders, including local government, the Ministry of Education, schools, and community leaders. The goal is to ensure local organizing and leadership to build the movement to guarantee universal access to quality education in each Communal Section (Municipal District) of the Commune of Ansagalè, Lagonav Island, in the communities where Beyond Borders is working.
Our primary education partner on the island, the Matènwa Community Learning Center (MCLC) continues its work with schools to improve the quality of education being offered to children. The two-year teacher training program trains school principals and teachers in how to integrate new teaching methods and approaches that are participatory, nonviolent, rooted in local culture, and taught in Haitian Creole.
Expanding and Evaluating the Teacher Training Program on Lagonav
Beyond Borders' partner, MCLC, invited seven new schools to participate in the teacher training program. Schools were evaluated and selected by a joint committee of MCLC, local authorities, and Beyond Borders. MCLC launched the program with an intensive, three-day training workshop on-site at MCLC; 45 educators participated, including seven principals (one woman) and 38 teachers (15 women).
The process to conduct an external evaluation of the Teacher Training Program, that had been delayed at the end of FY2021, moved forward this quarter with an external consultant beginning work in October.
Communal Education Platform Plays Key Role in Problem-Solving
One of the key objectives of bringing together all education stakeholders on Lagonav to promote increased access to quality primary education is to foster creative, collaborative solutions to problems encountered. Prior to the start of the new academic year, a state school in Titans was suffering from a lack of teachers. State school inspectors, other school directors, MCLC and Beyond Borders staff mobilized and supported the school to identify and hire five new teachers.
In another instance, in the community of Ti Palmis, a conflict between teachers and a director at one of the schools seemed unresolvable. It was brought to the attention of the platform, and members intervened to support the teachers and school director to come to a solution agreeable to all.
Thank You Again
I am grateful for all the good work that you are making possible through your support for the Schools Not Slavery initiative. Thank you again for your extraordinary generosity and solidarity. If you have any questions about what you read in this report, please call or write to me anytime at (305) 450-2561 or b.stevens@beyondborders.net.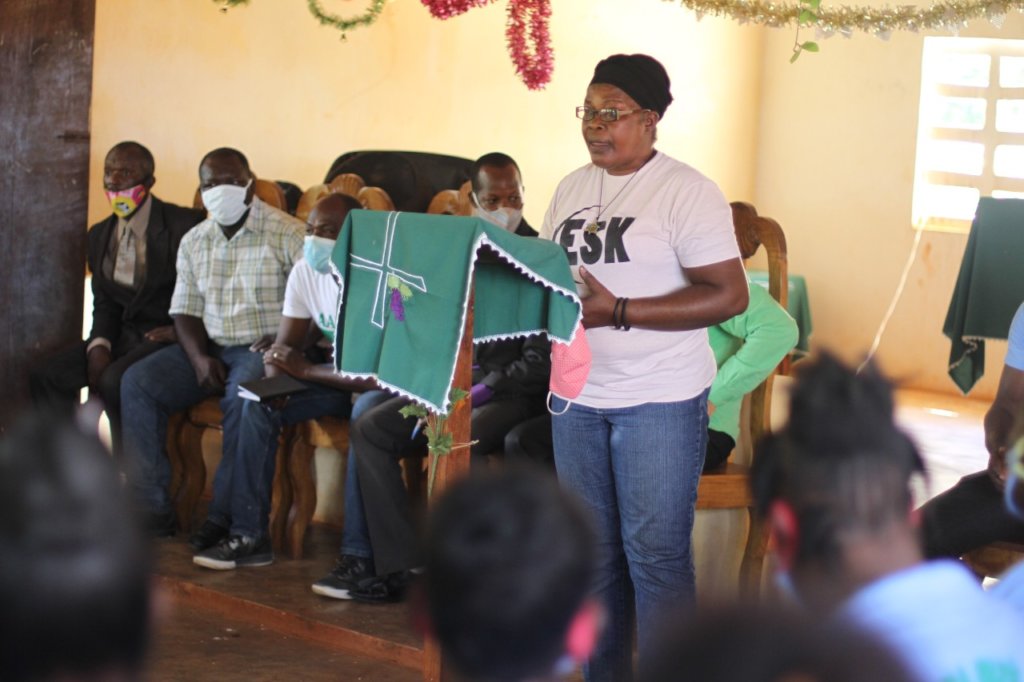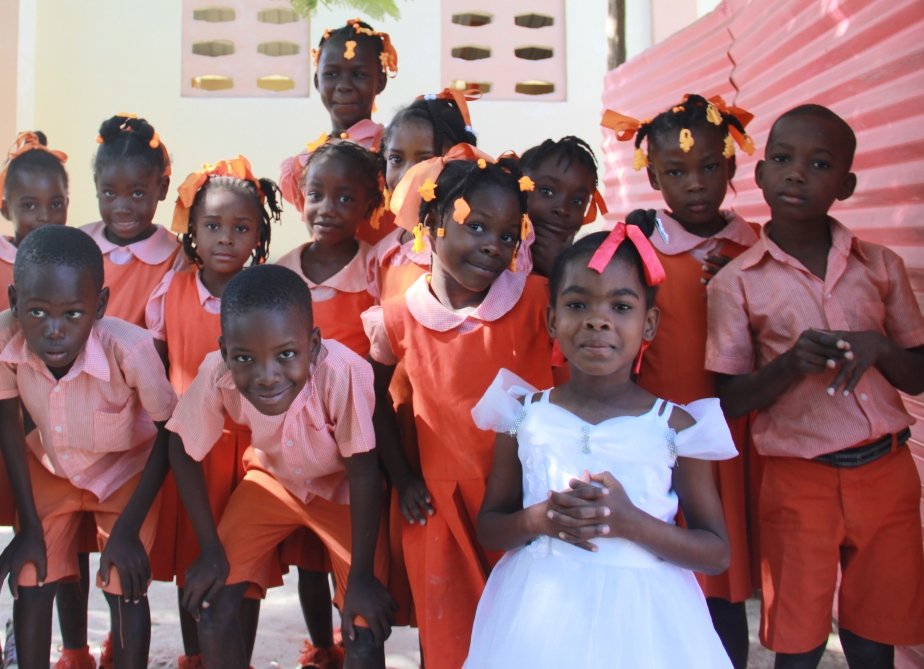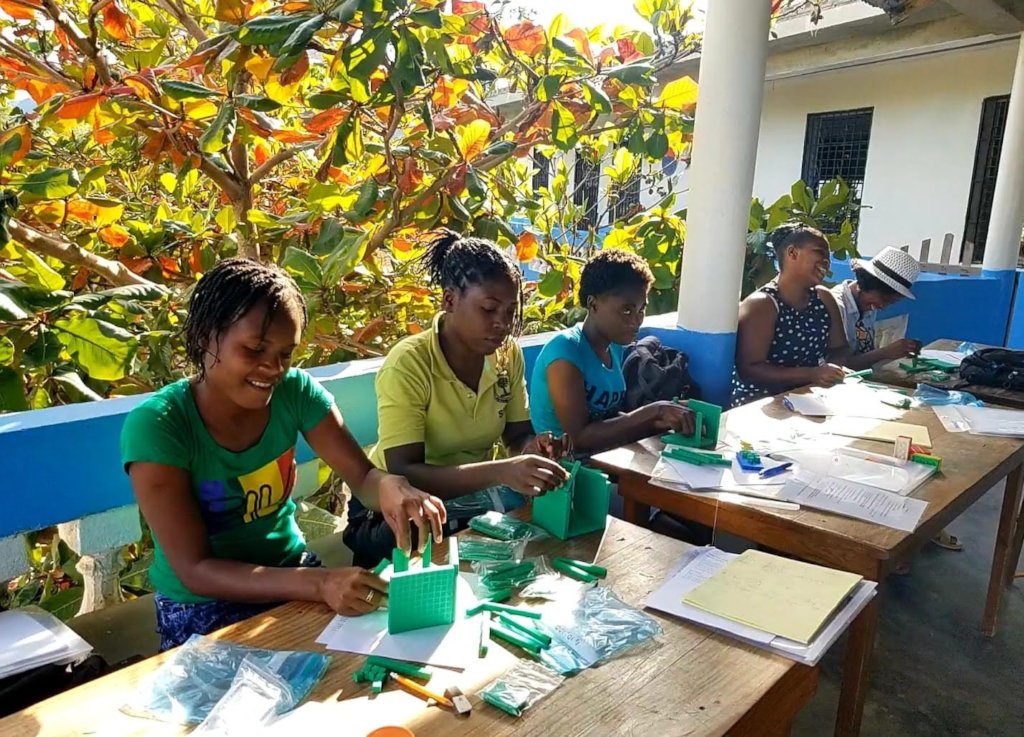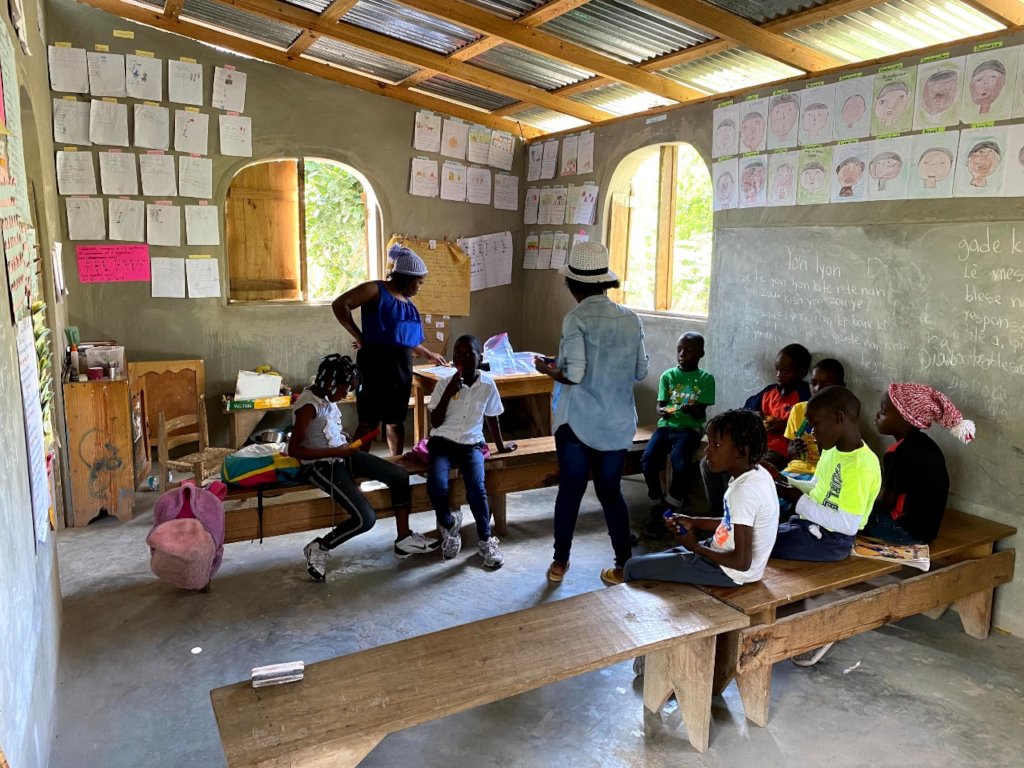 Links: