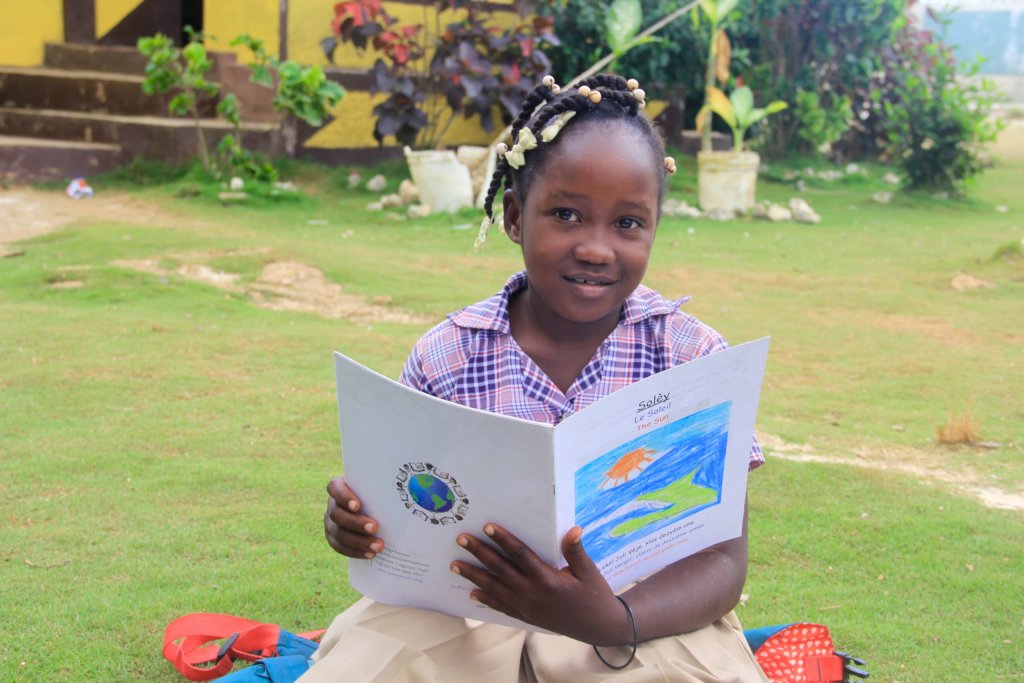 462 Children Freed, 40,000 Abolitionists Trained, Thanks to You
Thanks to the generosity of supporters like you, since 2010 more than 40,000 Child Rights Activists – modern-day abolitionists – have been trained and mobilized in more than 100 rural communities and urban neighborhoods to build the movement to end child slavery in Haiti. In that time, these abolitionists have accompanied 462 children to escape slavery, return to their families, and enroll in school. Thank you!
Seven New Communities Achieve Slavery-Free Status in 2018
Your support also made it possible for seven new communities on Lagonav Island to achieve the status of 'Zero Restavèk' (Zero Child Slavery) communities in 2018, in which no child is enslaved or sent away from home, and every child is enrolled in a high-quality school.
Loudia is Free, Safe, and Enrolled in a Good School
Nine-year-old Loudia lives in Chenkontan, one of the seven new slavery-free communities. Thanks to you, Loudia is free, safe, and enrolled in Mount of Olives School, one of 25 schools in Beyond Borders' Schools Not Slavery Network. Your gift supports innovative initiatives in all 25 of these schools, including nonviolent, native language, participatory classroom management training for teachers and training for teachers, students, and their parents in how to plant and maintain robust school gardens.
Loudia, who is in the fourth grade at Mount of Olives, told us her favorite subject is math and that she dreams of becoming a nurse one day.
Isn't this what we want for every child, the opportunity to grow-up free, safe, and enrolled in a good school where they can realize their dreams? Your generosity is making dreams like this possible for boys and girls like Loudia. Thank you again!
Adult Survivor Network Grows to More Than 900 Members
Donors like you are also making it possible to expand the network of adult survivors of child slavery in Haiti. Survivors support one another, raise awareness among neighbors about the dangers of the restavèk (child slavery) practice, and intervene to help children access protection and family reunification services.
With your support, survivors are stepping up to bring their important voices and experiences to the movement to end child slavery. Villien and Jessica are two of more than 900 adult survivors from three regions who are organizing at the local, regional, and national levels.
Villien said: "As survivors, it's our duty to protect children from slavery. This is our message: don't mistreat any child living with you. Send every child living with you to school. Care for every child living with you as if they were your own children."
And Jessica told us: "I've taken part in advocacy and child rights training. We've identified a number of children in our community who were enslaved, and we've accompanied them so that they could be free and return to their families."
Community-Based Movement-Building to End Child Slavery Expands
Your gift supports the expansion of community-based movement-building efforts to end child slavery across Haiti, including training and mobilizing new adult and youth abolitionists in urban neighborhoods and rural communities to end the enslavement of children as household servants, a practice that affects one in eight Haitian children.
For these children, going to school is a dream unfulfilled. Schools are far away or cost too much. Extreme poverty and hunger leads many parents to conclude they have no choice but to send their children away to live with another family, with the hope that this family will care for and enroll their children in school. Instead, children are abused and forced to work endlessly.
Abolitionists trained by Beyond Borders with your support both free children already enslaved and prevent thousands more from becoming enslaved by educating adults about child rights through door-to-door visits and by organizing large, public assemblies designed to reach the general population.
Your gift is also supporting the development of municipal advocacy units, made up of abolitionists trained by Beyond Borders and members of other organizations that support the movement to end child slavery.
Keeping Kids Safe by Lifting Families Out of Poverty
Your generosity also supports Beyond Borders' Family Sponsorship Program, which empowers families to rise from poverty to independence with dignity. In Haiti, 24% of the population lives in abject poverty, earning less than US$1.23 per day. More than 6 million (59%) live below the national poverty line, earning less than US$2.41 per day. In rural villages, conditions are exacerbated by poor infrastructure and distance from services such as health care and education.
Empowering families to escape extreme poverty greatly impacts children, who are at great risk of being sent away to live with other families by impoverished parents who can't provide for them or send them to school.
During the 18-month Family Sponsorship Program, families receive cash subsidies for the first six months, weekly coaching visits throughout, and two productive assets (farm animals, or the goods to start a small store) that they can use to generate new, sustainable income. Intensive training teaches participants how to manage their new assets, start saving, and generate increasing levels of family income and security.
Families graduate from the program once they are able to provide for themselves, and keep all their children at home and enrolled in school. In 2018, 229 families graduated from the program.
With support from people like you, we'll begin work with a new cohort of 110 families in January 2019. You can learn more about the program on our website: http://beyondborders.net/become-a-family-sponsor/
The Goal: Every Child Grows Up at Home, Free, Safe, and in School
With your support, communities are building the movement to end child slavery, increasing their capacity to resist slavery and achieve the goal of ensuring that every child grows up at home, free, safe, and in school, surrounded by a loving family and community. Your support makes you part of this abolitionist movement too!
Thank You Again!

Thank you again for your generous support. We are deeply grateful for all that you are making possible for vulnerable families and children in rural Haiti If you have any questions about what you read in this report, please feel free to contact Beyond Borders' Donor Engagement Director Brian Stevens at (305) 450-2561 or b.stevens@beyondborders.net.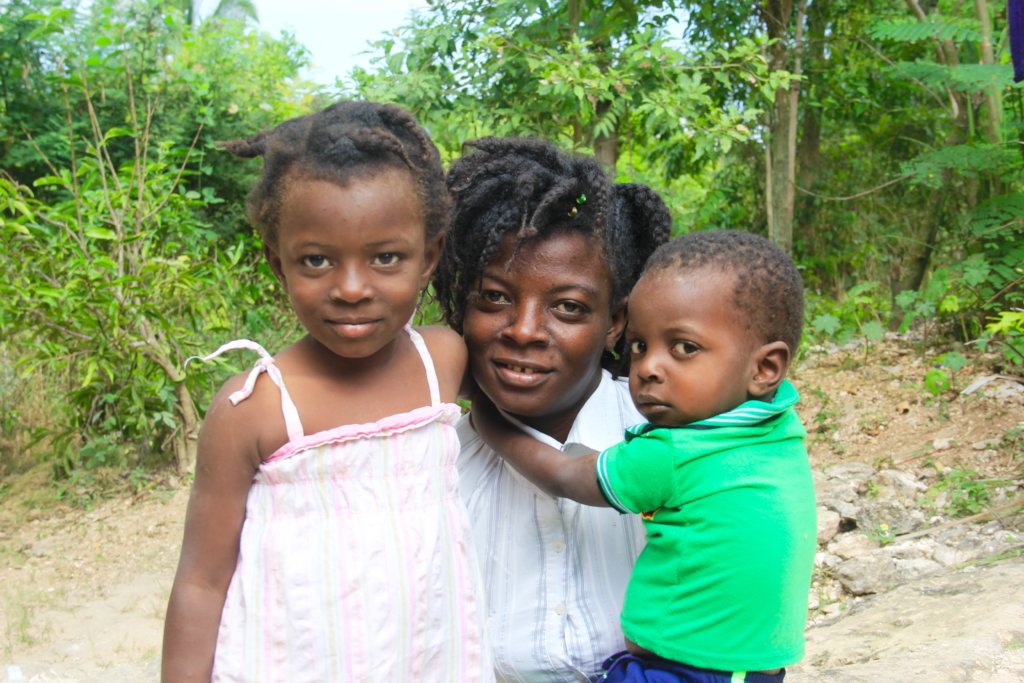 Links: