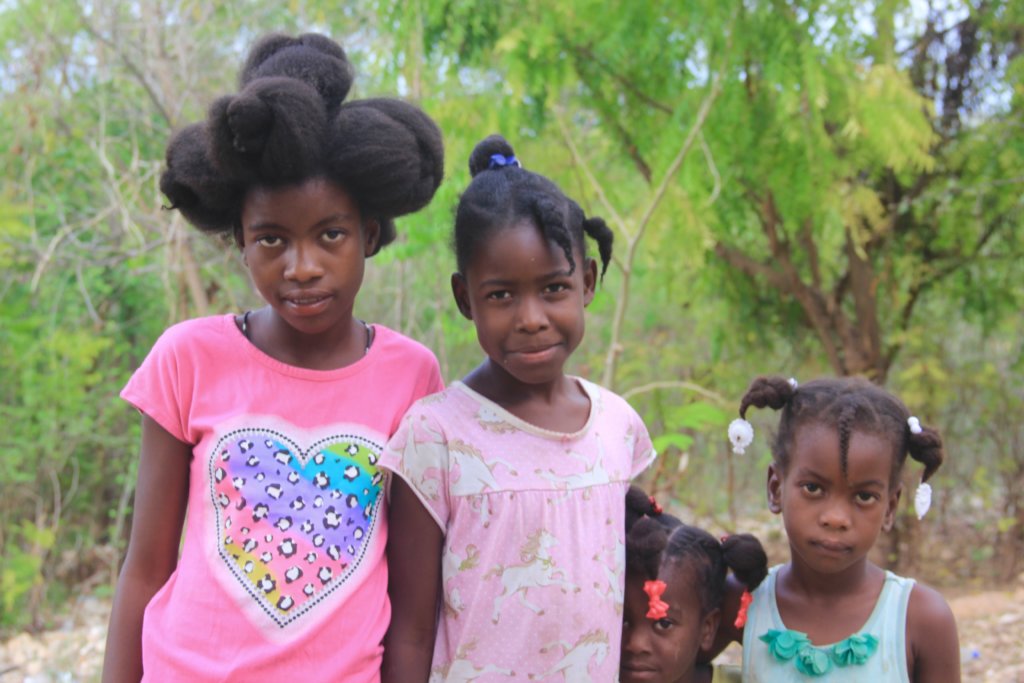 Thank you for your generous gift to the Schools Not Slavery initiative. We are grateful!
Your generous, kind, and thoughtful support is helping to build 16 Model Communities in rural Haiti, in which grassroots leaders are building social movements to ensure that:
• every child goes to a good, safe school, with well-trained teachers who encourage creativity, curiosity, and leadership;
• every adult is trained in and committed to protecting every child from slavery and abuse;
• every family can provide for themselves and live in economic security and stability; and,
• every woman and girl lives free from violence and exploitation, in a community that balances power between women and men.
Your support for these social movements in Model Communities on Lagonav Island is making a real difference in the lives of girls like 12-year-old Gardie*. She and her four sisters are in school thanks to your care and concern. "I love school because it taught me how to read and write," Gardie said. "My favorite subjects are French and Creole."
Children who don't get the chance to go to school, either because their parents can't afford tuition, books, and uniforms, or because the nearest school is too far away, are at far greater risk of being sent away to live with others and becoming trapped in slavery.
Your support for Schools Not Slavery is changing this for Gardie and so many more boys and girls like her, protecting her from slavery, ensuring she can go to a good school, helping her family develop the means to earn a living, and organizing her community to balance power between women and men.
Thank you again for all that you are making possible for vulnerable children like Gardie and their families.
* We've changed her name to protect her privacy.
Building the Movement to End Child Slavery
Your gift to the Schools Not Slavery initiative supports innovative work to challenge social norms and transform prevailing attitudes and behaviors that endanger children. Through extensive training programs, engaged dialogue, and community organizing, hundreds of adults in 16 communities on Lagonav Island are mobilized to become Child Rights Activists who build neighborhood Child Protection Brigades that raise awareness and advocate for the rights of children, intervene to protect children being enslaved and abused, and link children and families to child protection services.
Your generosity is also supporting the expansion of a nationwide network of more than 900 Adult Survivors of Child Slavery, who gather in their communities for peer support, healing and solidarity and to use their voices to advocate for change. These survivors also work to raise awareness among neighbors about the rights of children and intervene to protect children, specifically those being held in child domestic servitude and those in need of protection and family reunification services.
In the first three months of 2019, 26 children were freed, reunited with their families, and enrolled in school, thanks to your generous support and the courage and determination of the Child Protection Brigades and the Adult Survivors of Child Slavery Network.
Building the Movement to Guarantee Universal Access to Quality Primary Education
Walk in to any of the 25 schools in our Schools Not Slavery network on Lagonav Island and you'll see how your gift is supporting the expansion of a nonviolent, native language, participatory approach to classroom management designed to encourage creativity, curiosity, and leadership among students.
In the school year that just ended, more than 3,000 students on Lagonav Island were taught by teachers using this methodology -- a methodology proven to deliver student reading scores that are nearly three times higher than the national average in Haiti.
Thanks to your generous support, Minose and Edzer are two of more than 100 teachers being trained in this approach to classroom management.
"I always thought that hitting was the only way to control your classroom, even though I was afraid to do it" said Minose, a second-grade teacher. "When I was a student, the teachers hit us, and I was afraid of certain teachers," she said. "But I've come to understand that there's no place for violence in the classroom, thanks to this training."
Edzer, also a second-grade teacher, said that the nonviolent approach to classroom management that he's using has changed the way his students feel about school. "Students aren't afraid to come to school anymore. They like to come to school. They share their thoughts and their dreams now," he said. "In this way, we're forming good citizens for our country's future."
Building the Movement to Prevent Violence Against Women and Girls
There's some wonderful news to share: beginning July 1, 2019, Beyond Borders will join with seven other organizations in Haiti to launch the Haitian Coalition for the Prevention of Violence Against Women and Girls.
Thanks to your support for the development of our grassroots, community-based approach to preventing gender-based violence, Beyond Borders and seven other organizations successfully secured a three-year, $1.5 million grant from the NoVo Foundation for this new coalition. The goal is to scale up the work to change social norms around violence against women and girls (VAWG) while also strengthening the capacity of coalition-member organizations to be change-makers in their communities.
The coalition-member organizations will receive funding to implement two groundbreaking efforts to prevent VAWG that your generous support has made possible:
SASA!, the three-year community-based initiative to prevent VAWG developed by Raising Voices in Uganda and adapted for Haiti by Beyond Borders; and,
Power To Girls, the school and community-based toolkit created by Beyond Borders to end VAWG in schools and empower girls to help lead the process of balancing power between women and men and girls and boys.
Your generous support makes these kinds of innovative initiatives possible, and further expands the movement to prevent VAWG across Haiti. Thank you!
Building the Movement for Sustainable Livelihoods
Your gift supports a variety of economic initiatives designed to empower the 110 families in Beyond Borders Family Sponsorship Program to lift themselves out of extreme poverty AND ensure that they can provide for themselves long after the 18-month sponsorship ends.
Families work with their life coach to identify and track specific, achievable economic goals like starting a small business, creating their own savings account, and investing in a community-based savings and loan.
Community S&L groups promote solidarity among neighbors and provide each family with a greater measure of economic security, serving as a resource in an emergency or helping families to increase their purchasing power to grow their new businesses.
The economic success and independence that families achieve is a huge boost to their self-confidence -- confidence that will sustain them when they face future challenges and uncertainties.
Through your support, you are giving families a path to a brighter economic future, filled with dignity, hope, and opportunity. Thank you again for your generosity, your care, and your concern.
Thank You Again!
Because of your generosity and solidarity, Beyond Borders sees in these 16 Model Communities, the seed for a new world, a world where people overcome great challenges by learning to question, dream and act together. A world where women and men find more power by balancing power equally. A world where families and communities thrive on foundations of trust and mutual respect. A world where diversity is seen as a sign of strength. A world where all children grow up surrounded by people who love, nurture, and educate them. A world where we all find deeper meaning and shared liberation. Thank you for bringing this world closer to becoming a reality in Haiti.
If you have any questions about what you read here, please contact Brian Stevens, Beyond Borders' Donor Engagement Director, at (305) 450-2561 or b.stevens@beyondborders.net.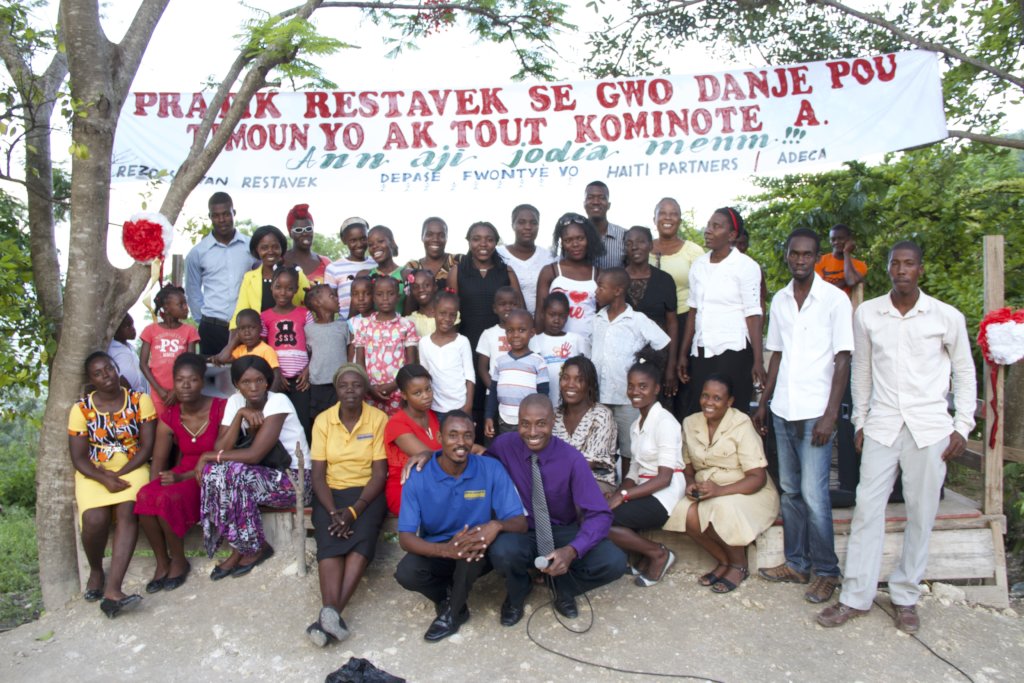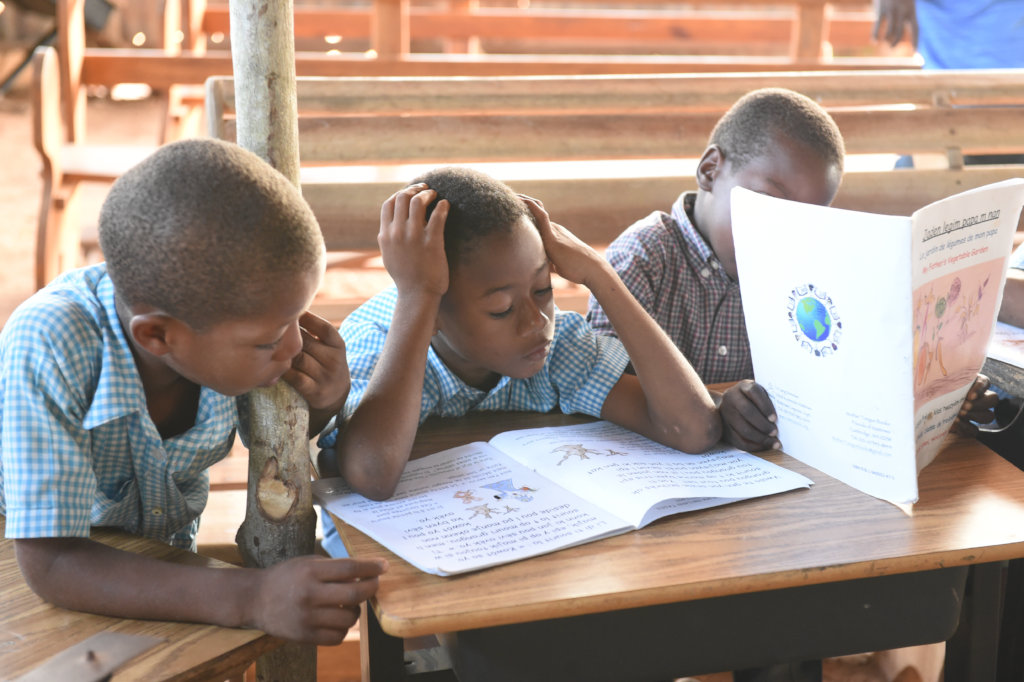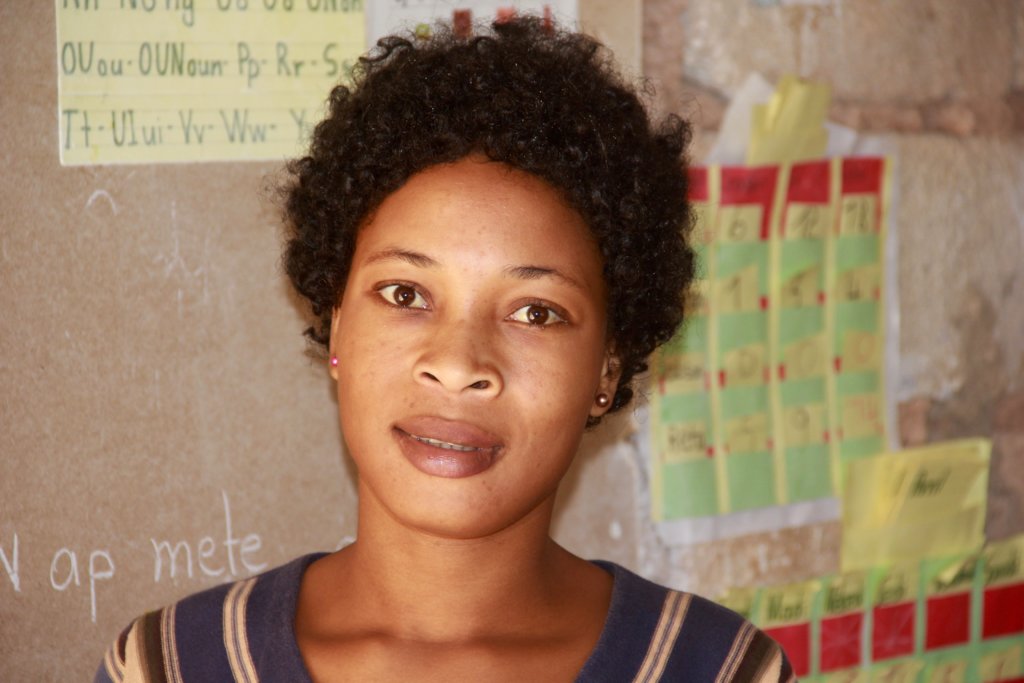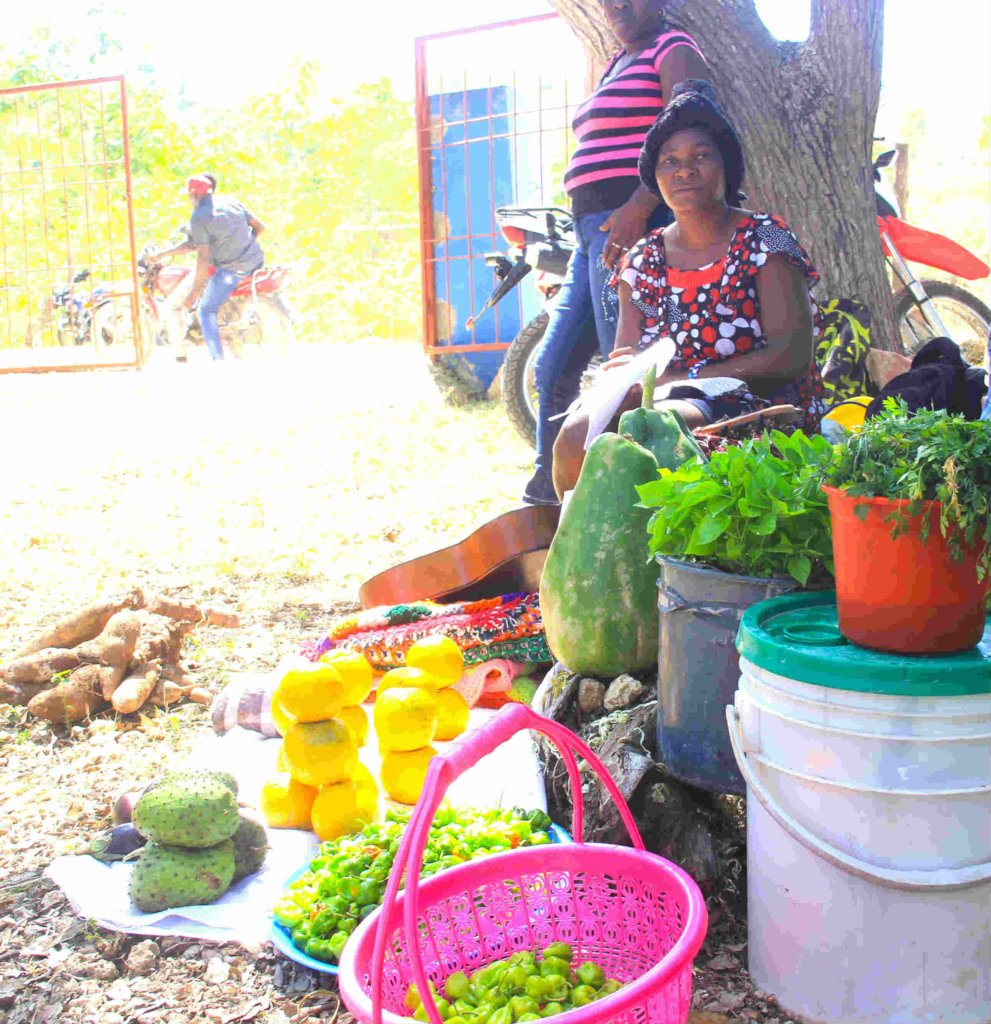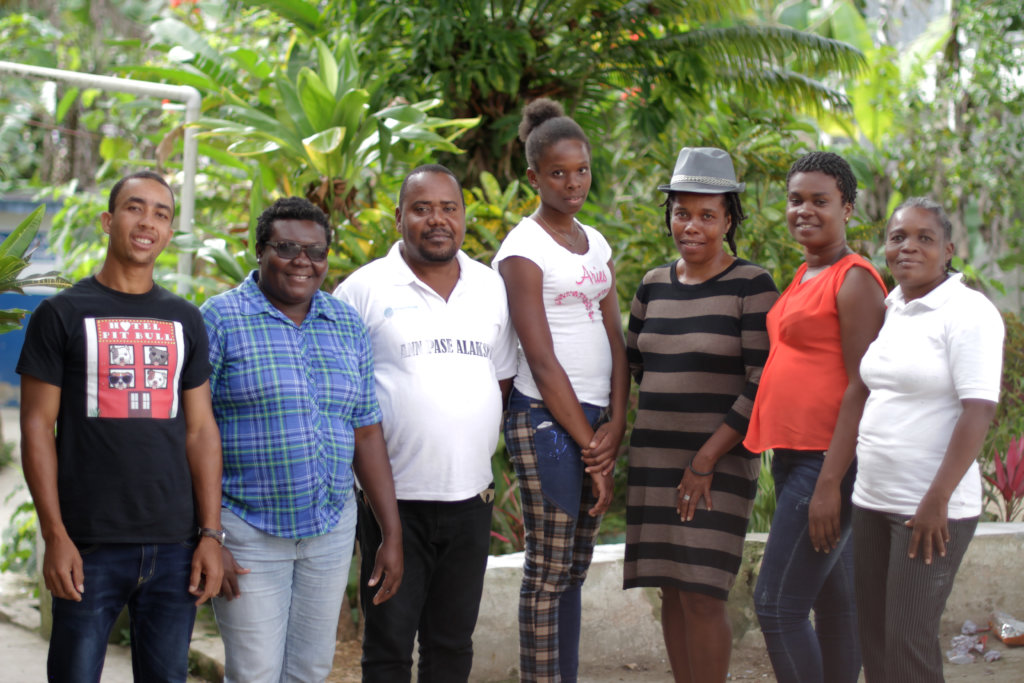 Links: