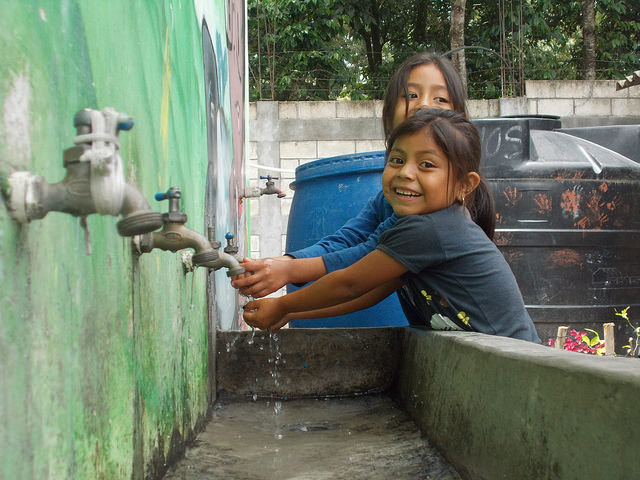 In our last report from August, we told you how your donations made it possible to bring new WASH facilities to three different schools in the past year, increasing our outreach to 785 students. We want to share with you what that means in terms of impact.
Recently we sat down with teachers at the Tzanchaj Primary School, one of our WASH beneficiary schools, to talk about their hygiene and sanitation facilities. They told us that since the start of the project they have seen an increase in student attendance and a decrease in child illness, especially in the prevalence of fevers and diarrhea. Additionally, the WASH activities have improved children's overall hygiene habits and enhanced their self-esteem.
The teachers shared a story with us about a student named Paulo. Paulo, like the majority of students in Tzanchaj, comes from a poor family that doesn't have the money to buy basic personal hygiene supplies like soap. Although his parents want him to be healthy, Paulo would come to school every day with dirty hands and fingernails.
However, due to WASH activities in school, Paulo has transformed into a model student for hand washing. He properly washes his hands with soap and water and never needs to be prompted by his teachers to wash his hands before eating and after using the bathroom. Instead, Paulo comes to school every day and shows off his hands, exhibiting their cleanliness and his higher self-confidence.
Paulo isn't the only student with an inspirational story. Many of the students share what they've learned in school with their parents and siblings, thereby creating healthier families and stronger communities. Gaspar Damian Reanda, a teacher at the Tzanchaj Primary School, has had a front row seat to the change. "This project is very important," he told us. "We, as teachers and as a school, are very grateful to see our students taking better care of themselves."