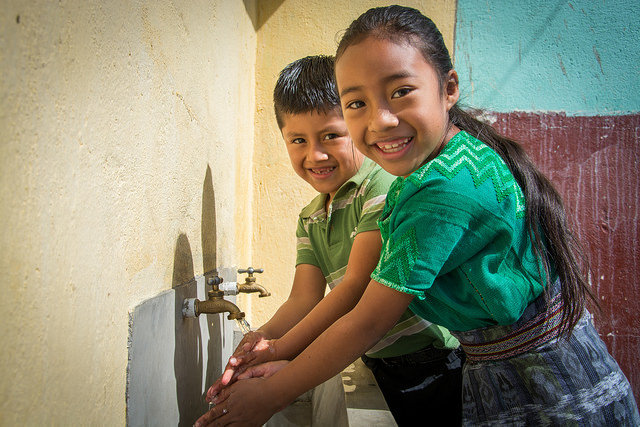 These past six months have been some of the most productive in our Water, Sanitation, and Hygiene Project's history.
In February we brought WASH facilities to over 80 students and teachers in the Nueva Providencia Elementary School; in May we installed biosand filters in two schools to provide 375 students with clean water; and now, this past month, we inaugurated hand-washing stations and child-friendly, gender-segregated bathrooms in the Totolya and Panimaquip Elementary schools, reaching an additional 330 students.
As always, there's a lot left to be done: countless students, schools, and communities without access to the basic facilities and information that are so important in preventing sickness and malnutrition.
But for now we'd like to take a moment to thank all of you who have helped make our work over the past six months possible.
Sometimes your support might feel small, even insignificant in light of the enormity of the problems these children in this region face.
We can tell you that it's not. Because you've decided to help us, 785 students are growing up stronger, healthier, and happier than before. That's not small; that's not insignificant.
Thank you so much for your support and best wishes for a safe and joyful summer.