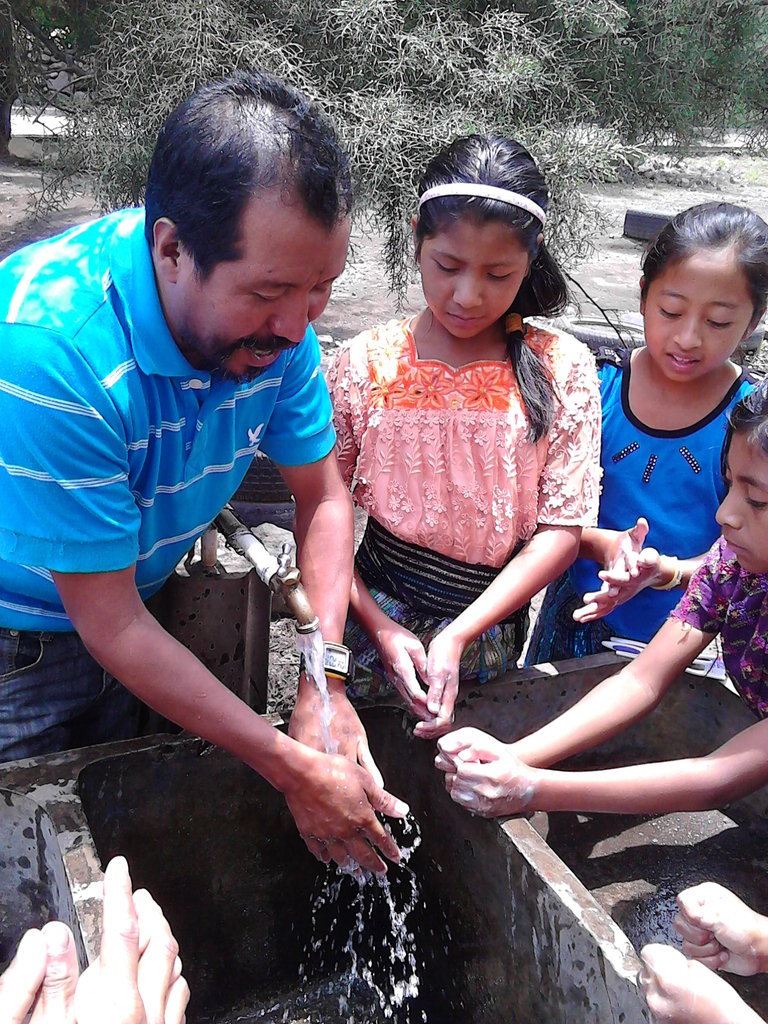 In our last report, we told you how we're engaging community stakeholders in our WASH projects through student cohorts composed of older primary school scholars called School WASH Ambassadors. Recently, our project technicians began training these WASH Ambassadors and their teachers in diverse themes centered on healthy living. Such topics include proper waste disposal and recycling, the spread of germs, and general hygiene habits, like washing hands and brushing teeth.
Another session focused on self-esteem and its relation to personal hygiene. Our technicians emphasized that by taking care of yourself – by regularly bathing, brushing your hair, or changing your clothes – students value themselves. In result, they are more likely to pay attention in class, develop personal goals and dreams, have fewer illnesses, and ultimately complete school.
These are important lessons to learn because common health and hygiene habits are not always practiced in the home. Health habits tend to be discussed in schools, and some teachers speak about the importance of hygiene in meetings with parents. However, when asked why hygiene isn't discussed at a family level, Tomas Mendoza, our WASH Project Manager, responded that "hygiene isn't as important as eating."
This is why Pueblo a Pueblo provides the resources and training necessary to create behavioral change. Much of our work is focused on education, however it is just as critical that we are providing WASH infrastructure in the forms of hand-washing stations and bathrooms. We are currently working with the Nueva Vida Primary School to finish the construction on seven new bathrooms, three hand-washing stations, and one urinal.
As a result of the education and infrastructure available to these students, Tomas has noticed that they are more conscious of good health practices and understand how to take care of themselves better. We're happy to be part of this change and we hope that instilling hygiene habits in local students will lead them to healthy and successful lives.