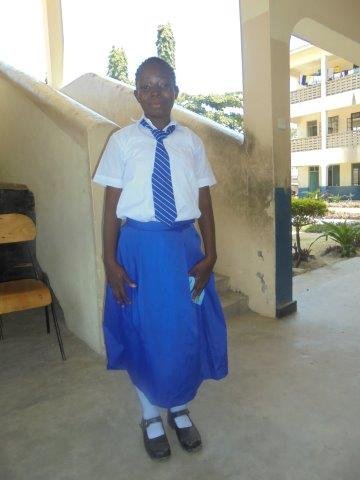 Living in a slum in Kenya is not an easy thing, especially when you are young and you are orphaned. The difficulty is compounded even further if you are infected by HIV/AIDS. This was the case for both Jane and her brother Katana, orphaned at an early age and raising themselves in a wretched little room. Jane was about 6 years old when I met her and Katana was 9. I met them at the community health clinic AFCA supports in Mombasa, Kenya, where both children would come to receive their daily medicine and counseling. At the same clinic, the children would join the large group of HIV+ children for Kid's Day, where they were able to fit in with others experiencing the same difficulties they faced. Katana, a quiet boy, would be pensive and sometimes a little distant. Jane, though, was a little live wire, excited about everything and sharing her bright smile to anyone who'd talk to her.
When I met them, the kids were malnourished and unhealthy. The clinic did what they do best, though, and soon, both children were gaining weight and their health improved greatly thanks to the food and medicine they received.
AFCA made sure both kids remained in school by paying their school fees and by purchasing them their uniforms and school books. Jane adored Katana and vice versa.
In October 2014, Katana passed away.
Alone and afraid, we thought hard of the best help we could offer Jane. I met with the staff at the clinic who has loved these children for years and we agreed to honor Jane's request to attend boarding school. Arrangements were made, money was paid for a year of schooling at a good boarding school and Jane started a new phase of her life on February 24th. Staff from the clinic have visited and they report that she is doing much better - secure that she is in a place where no one will hurt her and knowing that she doesn't have to fend for herself, all alone in a small room in a large slum. You can see her here - in her school uniform - happy to have found a home.
Thank you for allowing us to give Jane hope throughout her young years and now, at 14, to give her a home where she can study, find safety, dream of what she'll become when she graduates, and continue to smile that bright smile to everyone. Gosh, she's a cutie!