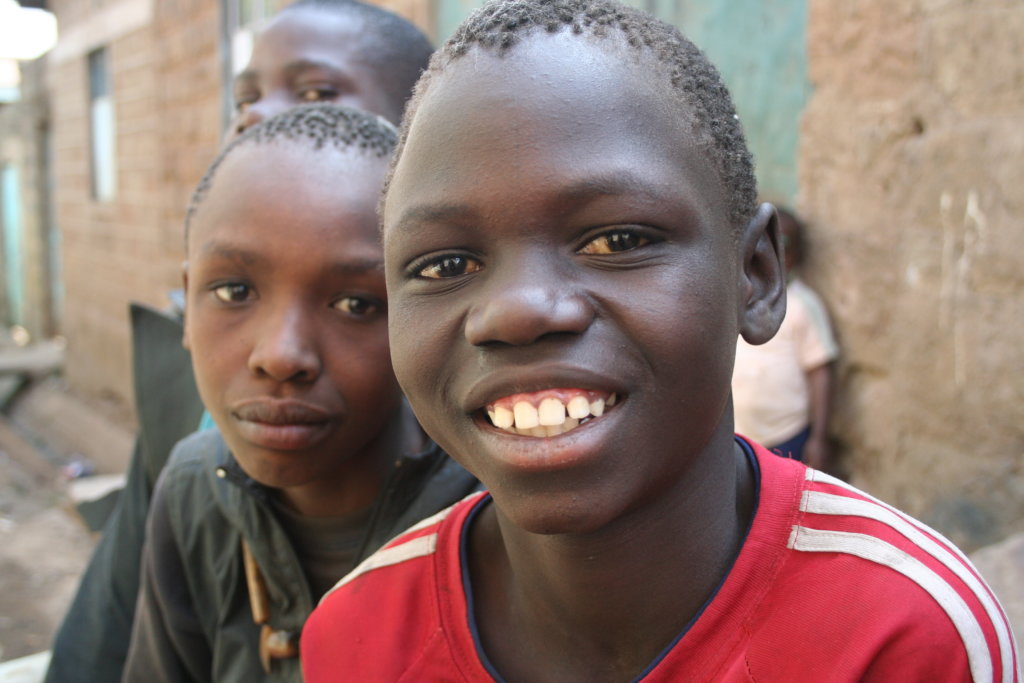 Reuben had a happy life in the countryside until his father suddenly died when Reuben was just 10. Although his mother worked hard in a restaurant she did not earn enough to support the family so Reuben was forced to drop out of school as they could not afford the uniform, books and equipment necessary.
Reuben and a friend spent many hours talking about their future and ways they could make money and improve their lives. Convinced there were more opportunities for them on the streets, they ran away to Mwanza.
Now 12, the two boys arrived in Mwanza where they found an established community of children living and working on the streets. It was not easy for the newcomers to be accepted. They were often beaten and intimidated and it took them a while to settle in but eventually they became part of the city's vast population of street children and spent their days collecting metal and plastic to sell.
Our latest count shows that there are at least 1,254 children living on the streets of Mwanza.
Some days Reuben and his friend simply begged passers by for money but often they earned nothing and went to bed, in doorways and abandoned buildings, hungry.
For two years Reuben managed to survive on the brutal streets of Mwanza. He said: "To reduce stress that was caused by the tough conditions we experienced on the street, I started abusing alcohol."
Things started to change for Reuben when Railway Children Africa's street workers found him. We helped him to enrol at Kivuko Smart School. Here he had access to food, informal education, advice on hygiene and life skills and gradually learned to trust our team. He admitted that he had had enough of street life and wanted to go home so we began the task of finding and counselling his family.
After all the necessary steps had been taken and checks made we were able to take Reuben back home.
"I'm extremely happy that at long last my son is back home. I was so worried about him – I thought he was no longer alive. Thank you very much for supporting Reuben to return home." - Reuben's mother