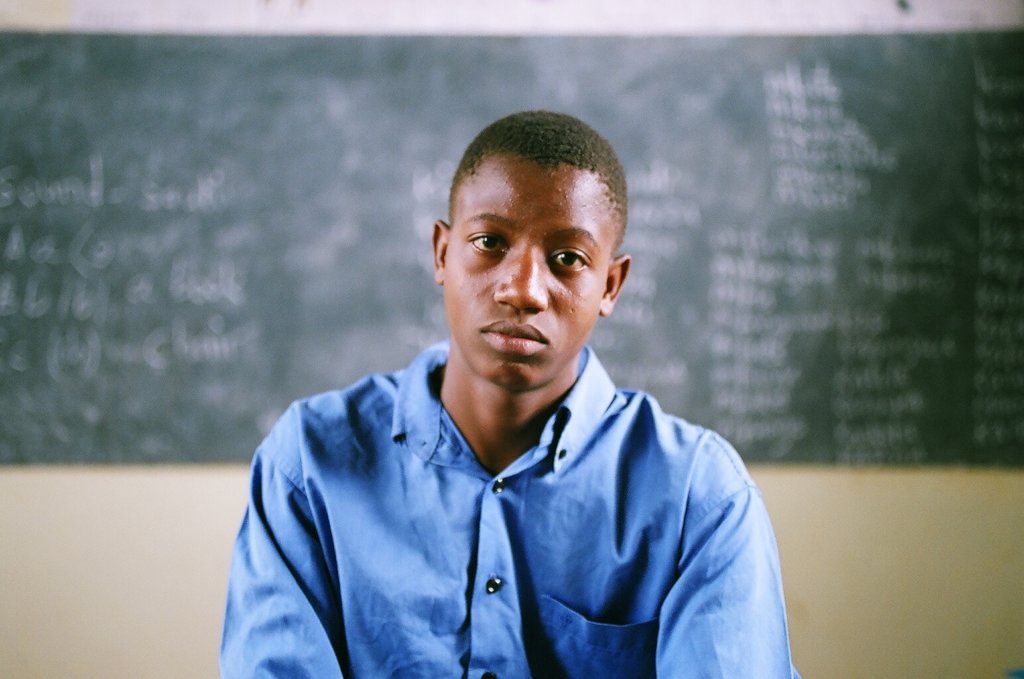 Thanks to our donors, we have helped hundreds of some of the most vulnerable children in Tanzania since we launched our project. One such child was 'Denis' (not his real name).
When Denis was just 11 years old his parents separated and his mother left the village of Bwanga in the Chato District where they had been living to get married again in Mwanza. Denis's father also remarried, but his new wife, and Denis's new step mother, did not like the boy and picked on him constantly. Denis was severely punished and bullied by her and soon he didn't feel safe at home. He thought he would be better off on his own so left home to try and survive on the streets of Mwanza.
It was a harsh environment and Denis found he was often attacked and got into fights with others. Finding food and earning money was a struggle and he spent his days collecting and selling scrap plastic and metal or just begging from passers-by. He would often go to bed hungry and slept on benches or pavements wherever he could. One morning he was found by another CSO who sent him back home to his father. Within a week Denis had run away again, having received the same abusive treatment from his step mother as before. As the weeks and months went by Denis was drawn into a gang lifestyle on the streets, taking drugs and regularly getting into trouble with the police who would beat the boys badly.
He lived like this for two years before he was eventually spotted by one of Railway Children's Street Outreach Workers during an early morning street walk. They gradually got to know him and earn his trust to the extent that Denis started our Kivuko Smart School. Here, he not only learnt life skills but also took part in informal education as well as slowly starting to tell the team about his background and what had happened to him. Through one-on-one sessions he was able to express his emotions and improve his self-esteem. Eventually he stopped using drugs and started having professional counselling.
Our family workers talked to Denis about his future and he told them that he wanted to go and live with his mother. They were able to trace her relatives, eventually tracked her down and made contact to discuss the possibility. She had no idea Denis had been on the streets or that his father was no longer caring for him. She welcomed him home to her in October. We helped the family buy school materials for Denis and his siblings, and he was quickly enrolled back into school. He is now studying hard.
He said: "I am so glad to return home and now feel like I belong to my family. I want to study hard and help my siblings and my mother."
Thanks to your support, our project can continue to reach more children like Denis.