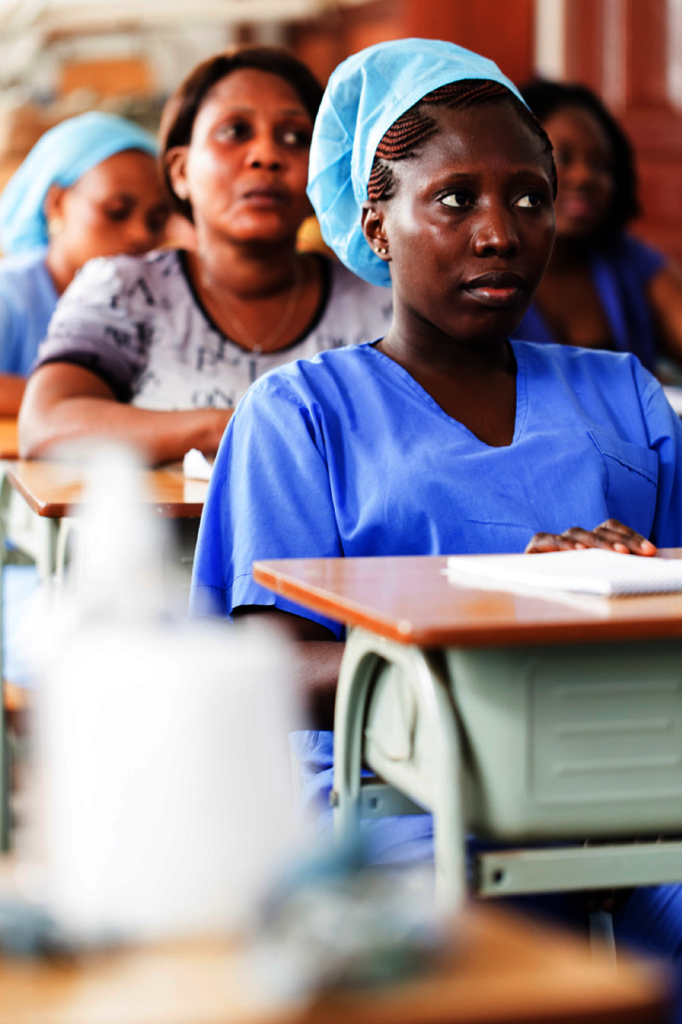 The new year is off to a great start – we are all back in the office after a refreshing few days off over the holiday period and we are delighted to welcome our new intern, Amber, to Freetown! Welbodi Partnership achieved and learnt a lot in 2018 thanks to the continued work of our operations staff, the wonderful clinical staff who came and volunteered for us at the Ola During Children's Hospital (ODCH) and the neighbouring Princess Christian Maternity Hospital (PCMH) and, of course, you, our donors and supporters, who make it all happen.
In our last update, we described the work of our fantastic Lead Paediatric Nurse Educator, Tracy Kelly, who worked hard to improve the quality of care at the children's hospital, including running a course for ODCH nurses on children's cancer care. When Tracy finished her work at the end of last year, she recommended that continued specialist training for nurses at the hospital was urgently required to build the capacity of the workforce so that newborns and infants who need emergency and specialist treatment receive quality healthcare, ultimately reducing the morbidity and mortality of children presenting at the hospital.
This year, we are excited to put Tracy's wishes into action and intend to begin a Specialist Paediatric Nurse Training Programme at ODCH. We are continuing to raise funds to get this vital programme up and running and hope that you, our supporters, are able to support our efforts in this. This programme will involve establishing a tailored training programme in ODCH and integrating Continuing Professional Development modules into the hospital's training protocols. In addition, it will provide support to the continuous stream of trainee medical students that come to ODCH for clinical training. This is greatly important as these young medics are the future leaders of Sierra Leone's health care system and, at the moment, no specialist paediatric qualifications are available during their clinical practice.
Whilst Sierra Leone's health system continues to face challenges, we are proud to be a part of its development and will continue to support the staff and patients at the Ola During Children's Hospital. However, we cannot do this without our donors and supporters. It is with your help that Welbodi Partnership can support improved child health outcomes in Sierra Leone. On behalf of the staff and patients at the Ola During Children's Hospital, we thank you for your generosity and urge you to share the work of Welbodi Partnership with your contacts.
Please sign up to our newsletter, via our website, and follow us on Facebook, Twitter, and Instagram to get the latest news about Welbodi Partnership's work.
Links: