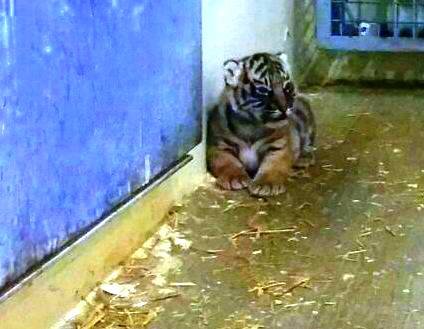 Dear Sumatran tiger supporters,
The last three months have seen great highs and very sad lows in the Sumatran Tiger breeding program. In December, we were overjoyed to discover that Hannah, our female tigress had given birth to three beautiful cubs. Following the established international protocols, our keepers ensured that she was left undisturbed with the cubs and progress was viewed via the cameras installed within the tigers' house. Also, in accordance with standard practice, the male was separated from her as in the wild, father tigers will often turn on the cubs and kill them. After a few days, the runt of the litter died but the stronger two cubs seemed to be faring well. Hannah was nursing and caring for the cubs - the first time she had done so even though this was her fourth pregnancy. At 6 weeks, our keepers planned to release mother and cubs into the outdoor section of the exhibit as this is the age at which tiger cubs begin eating solid food.
Tragically however, at 5 weeks after birth, our carnivore keepers made the awful discovery that Hannah had killed and devoured both cubs. This is unfortunately something that does happen from time to time in the wild and in captivity - scientists say that a number of factors could be the cause. Regardless of the reason, the entire team here was shocked and saddened as we had had great hopes given that the cubs were already 5 weeks old and Hannah had been caring for them very well up to that point.
Our zoological team is considering the best steps to take for the future in consultation with the European Endangered Species Program and I will report to you again about what is decided as far as breeding with Hannah is concerned. Other zoos who have recently welcomed successful tiger litters have also been consulted to review our protocols.
We are so sorry to have to report this distressing news and hope to have better news next time. Thank you for your support - given the critically endangered status of this species, we have no choice but to continue our efforts.
The Carnivore Team at the Jerusalem Biblical Zoo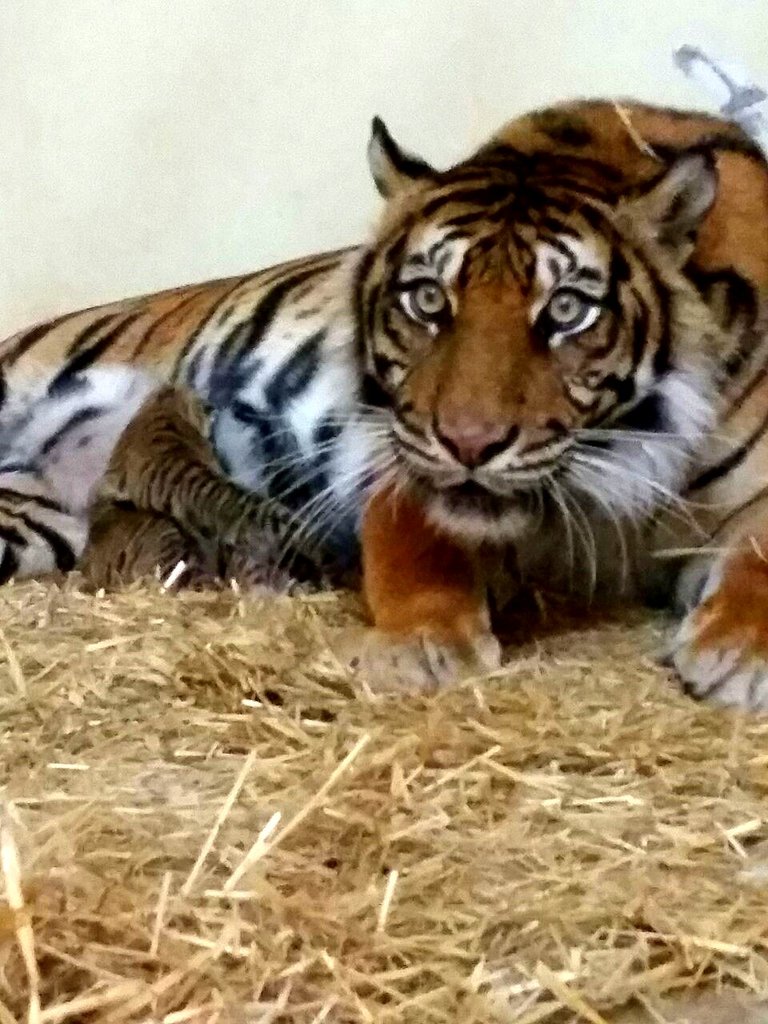 Links: