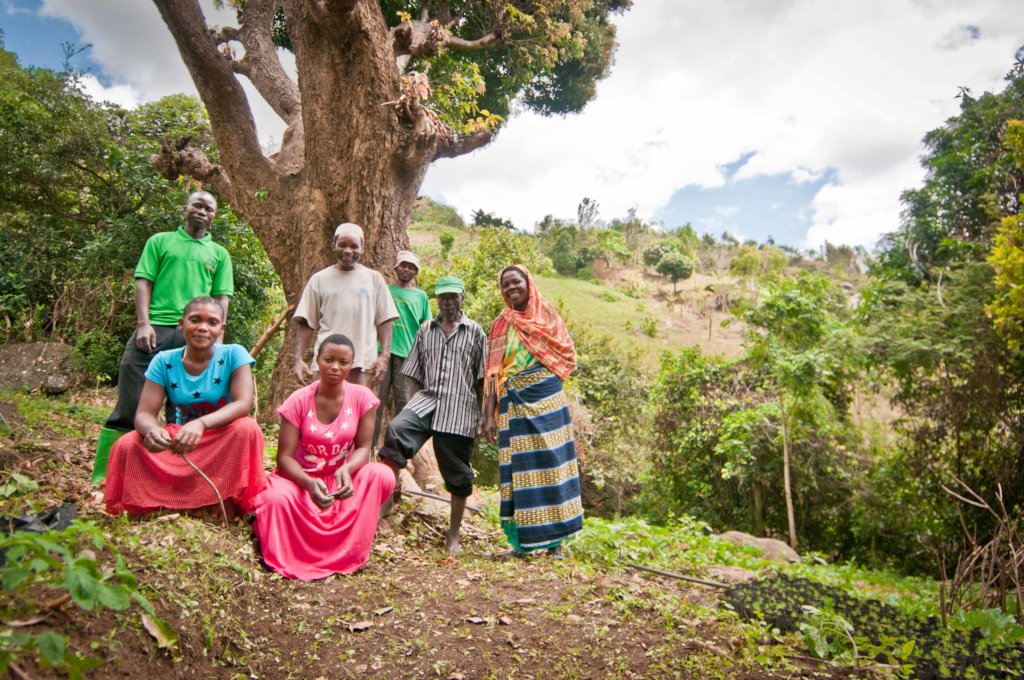 To become carbon neutral, APOPO needs to sequestrate carbon equal to 2000 planted trees a year. Sustainable Agriculture Tanzania (SAT), in partnership with APOPO, developed a programme designed to empower farmers to develop their own food forests.

It's design guarantees that each involved farmer chooses a minimum of 5 tree species which will be later planted on his or her plot. All farmers are trained in tree nursery establishment and all planted trees are from their own prepared nurseries.


News from the field:
In the first quarter of 2018 all 5 HeroTREEs groups gathered in Ruvuma, Tanzania to witness the first payment for carbon offsetting to 50 heroes. These 50 heroes from Mgambazi, Tulo and Ruvuma were each paid a share of 2,352,450 TZS in recognition of planting and caretaking some 3282 HeroTREEs on their land in 2017; each farmer was paid on the basis of the type and number of trees they were able to plant and manage.

The hard work continued into the early months of 2018 with a total of 1422 seedlings of the Acrocarpus, Albezia and Cedrela species being transplanted into farmers' fields in Choma and Kisosa.
We received appreciation for our work, carried out in partnership with SAT, and farmers were more determined than ever to plant more trees in 2018. The chairman of Choma Street, who is also one of our HeroTREEs farmers, said:
"We have never witnessed something like this in the Ulugulu Mountains; being provided with support to establish trees for our benefit and receiving payment for their establishment and caretaking - this provides big motivation for our group in Choma to plant as many trees as we can."


Thank you for your support!

The forests of the Uluguru Mountains are of critical importance to indigenous village communities, the cities of Morogoro and Dar es Salaam, and the survival of plants and animals found nowhere else in the world. Furthermore, the project area is of vital importance to for Morogoro city's water supply.

On behalf of the communities involved, please keep supporting this vital work.