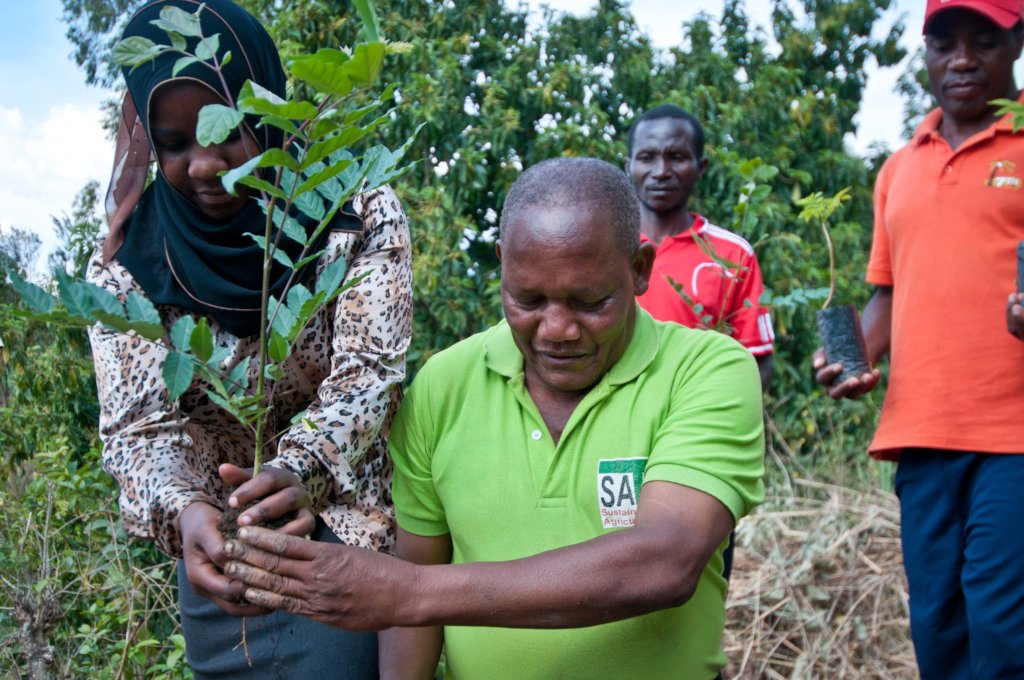 To become carbon neutral, Apopo needs to sequestrate carbon equal to 2000 planted trees a year. Sustainable Agriculture Tanzania (SAT), in partnership with APOPO, developed a programme which empowers farmers to develop their own food forests.
It's design guarantees that each involved farmer chooses a minimum of 5 tree species which will be later planted on his or her plot. All farmers are trained in tree nursery establishment and all planted trees are from their own prepared nurseries.
Key Updates
APOPO and SAT launched the project with 60 farmers in 2016
A further 40 farmers started in 2017
We are pleased to announce that a further 12 farmers will be joining the program in 2018
Every year, one new group of farmers will enter the project and start planting trees. It is forecasted that a farmer will plant an average of 100 trees.
The new farmers will stay in the project for a duration of 5 years. This means that if a group of farmers enters a year, they will receive support for a duration of five years to care for and maintain the trees. With entering the 5-year cycle, the farmers receive training so that they gain the needed skill set to cultivate and maintain their own food forests.size.
Thank you for your support!
The forests of the Uluguru Mountains are of critical importance to indigenous village communities, the cities of Morogoro and Dar es Salaam, and the survival of plants and animals found nowhere else in the world. Furthermore, the project area is of vital importance to for Morogoro city's water supply.
On behalf of the communities involved, please keep supporting this vital work.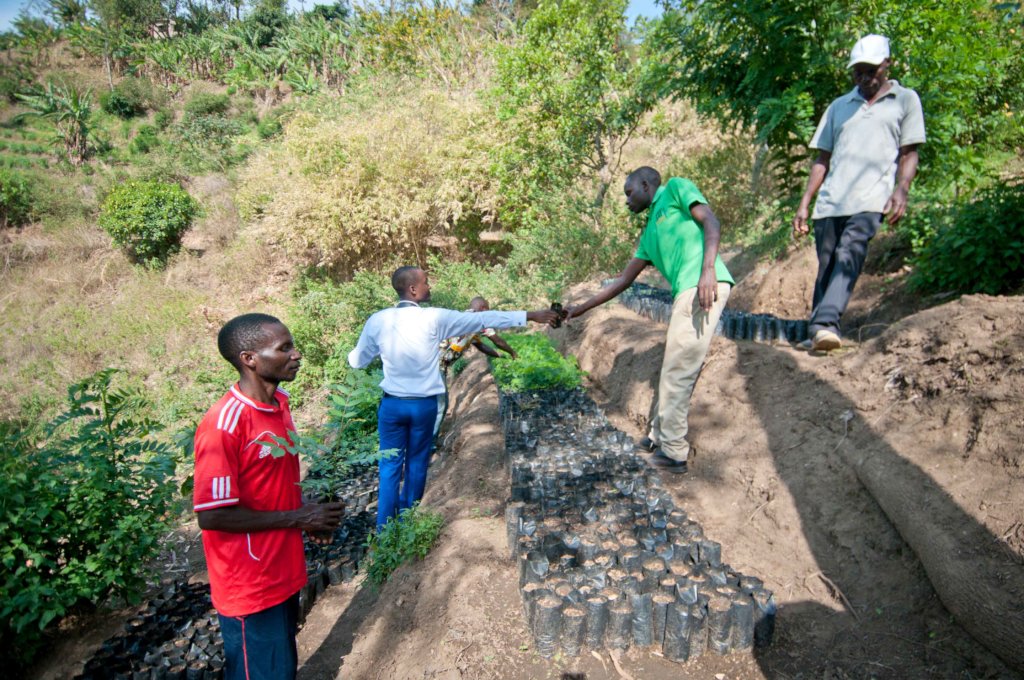 Links: