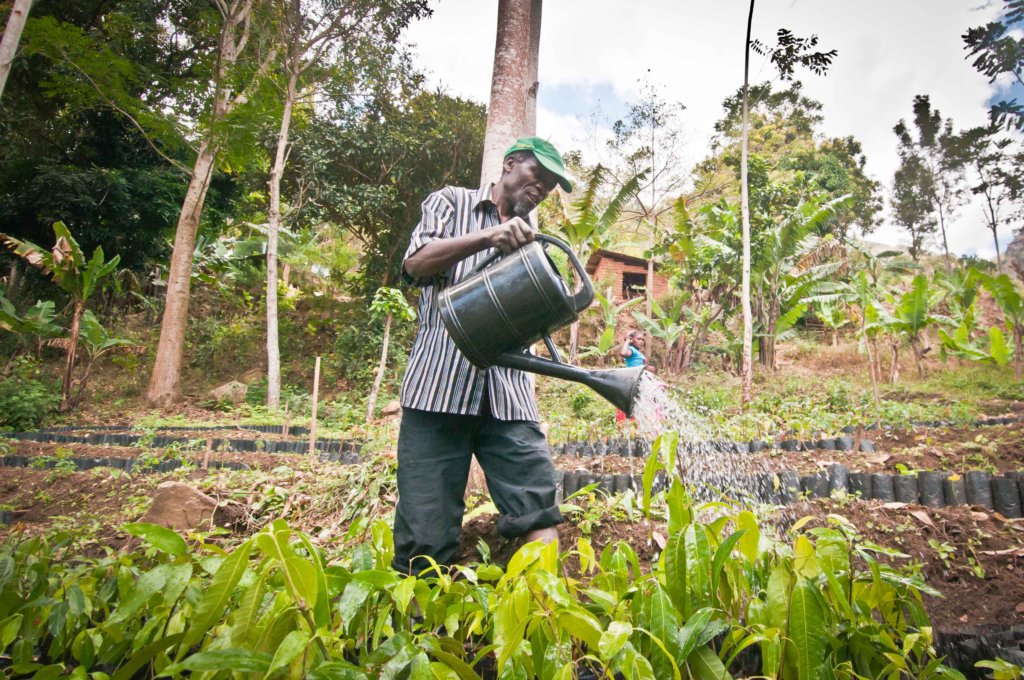 Thanks to your support, we are delighted to announce that 60 farmers are now enrolled in the programme!
These farmers works in the Uluguru mountains in two wards, namely Mlimani and Magadu, which are the catchments of Morogoro River
Seeds of Change
An outstanding 1842 seedlings were planted in the year 2016. Between January 2017 and April 2017, we planned to transplant more than 6000 seedlings. However, as we experienced a long dry spell, the planting of these seedlings is to start next week as the long rains have just began. This will go hand in hand with grafting of Mangoes and Avocado seedlings.
Currently, we have 3 nurseries with about 12,000 seedlings in Tulo, and Ruvuma street (in Mlimani wards) and Mghambazi Streets (In Magadu ward)
Education - The Root of Success
The education side of the project is progressing well. The training largely follows the activity cycle. Next week we plan to have training on vegetative propagation by grafting/ Budding. The grafted seedlings will be transplanted during onset of the autumn rains this year. The education they receive is vital as it improves their techniques in tree management.
Impact on the Environment and Communities
The project benefits the community living in the mountains as it provides tree species (fruits and other forest trees) that will be a good source of nutrition and income for the households.
In the long run it's expected that the carbon offsetting project will have marked effect on improved water quality and quantity for the Morogoro town and beyond.
"As This project has come to help us protect the environment, at last it will help to build relations with the government that wanted us to leave because of the effects we used to have to the environment, thanks SAT and APOPO for providing us the opportunity to become friends of the Environment"-
Pius, Farmer.
Thank you for your support!
The forests of the Uluguru Mountains are of critical importance to indigenous village communities, the cities of Morogoro and Dar es Salaam, and the survival of plants and animals found nowhere else in the world. Furthermore, the project area is of vital importance to for Morogoro city's water supply.
On behalf of the communities involved, please keep supporting this vital work.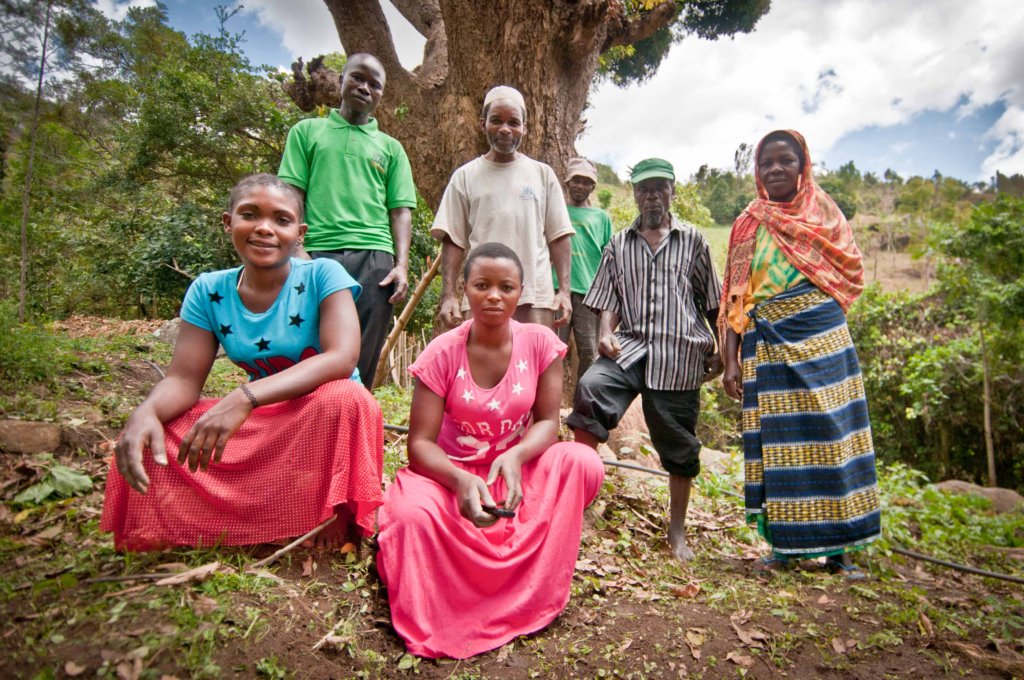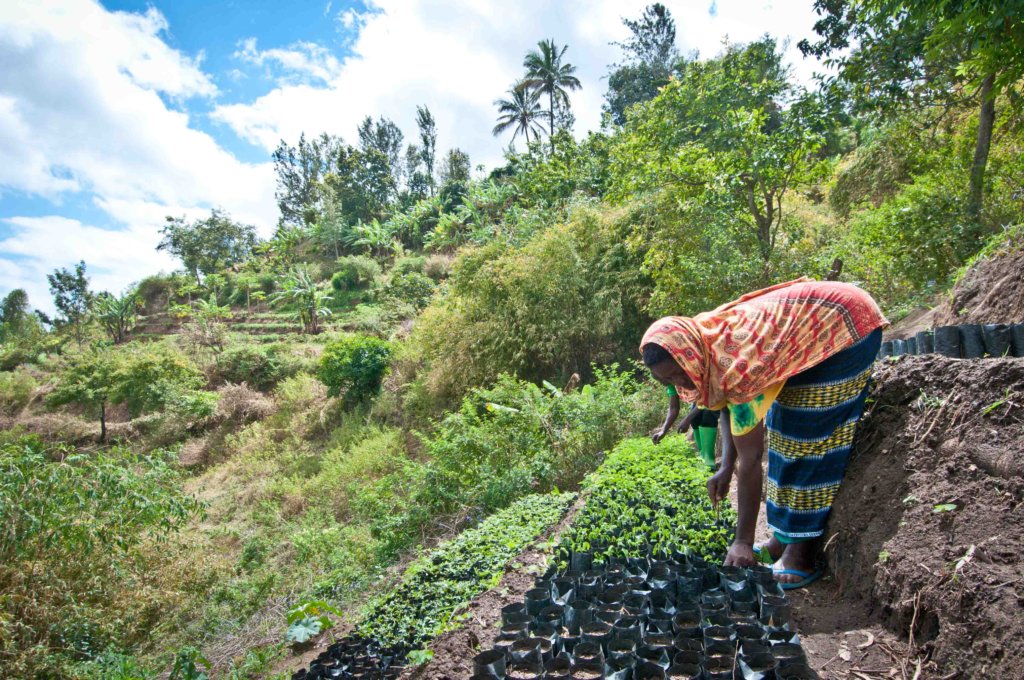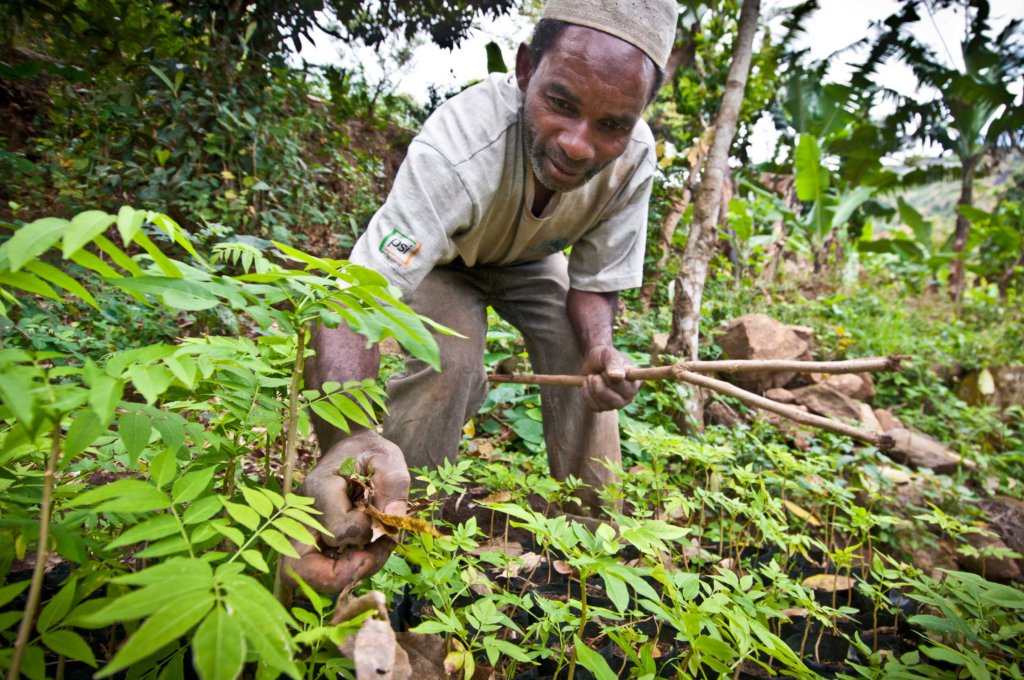 Links: