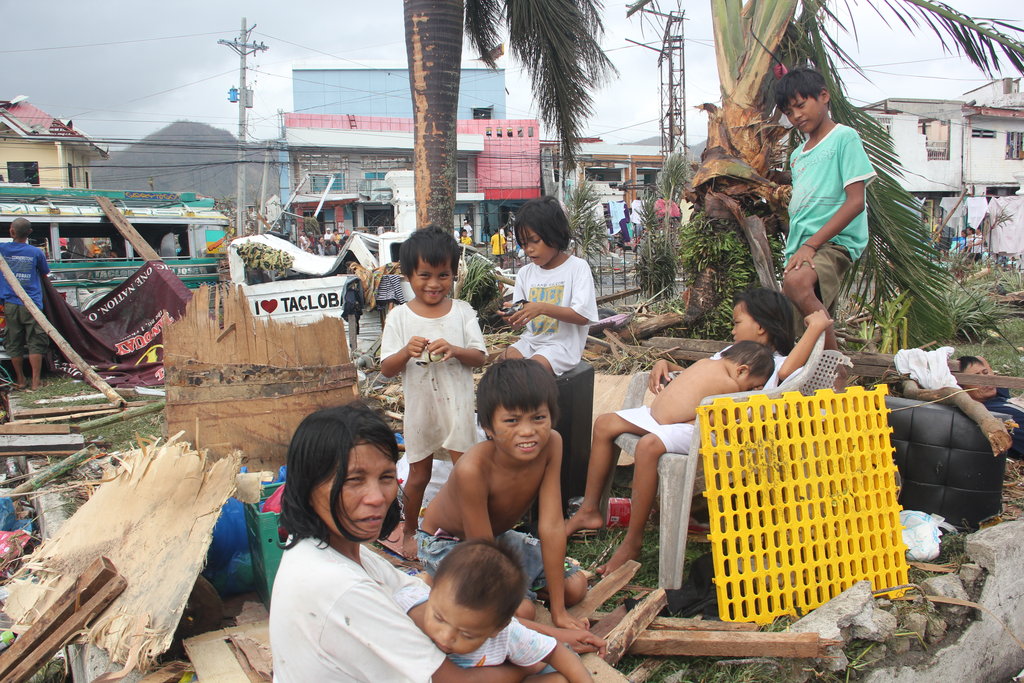 "When we went out of the house, my father was hit by a collapsed wall. There was blood everywhere. I tried to wake him up but he wasn't moving anymore. The water got even higher and I wanted to carry my father with the tide but I thought we would both die.
I was scared and crying.
I swam and swam and every time I was tired I would cling to a log. Then I would swim again. It was a miracle that I survived.
When I was swimming, the rain felt like needles on my face. I was very afraid for my mother and siblings as well as I thought they were all dead."
Drifting through the village, Rafael finally fell asleep.
"When I woke up it was a miracle because I was in another village and I saw some of my friends."
He began walking to the evacuation center to meet with his family. The first thing he told his mother when he got there was that his dad had died and they both cried together.
His mother told him that they had been through similar things on their way out. They have a baby and one of the youngest children is disabled with slow mental and physical development.
"Dad was really protective and generous. Although we are poor, he would always make sure that he would bring something home to us after work. Whenever he prepared his coffee he would share half of the cup with me."
They are now living in a van outside the center as they cannot stand the stench inside.
"We are getting sick, my siblings are always coughing because it is very cold and we don't have any dry clothes at the moment. We don't have anything with us.
The problem is that they have two baby siblings and they don't have water. They are drinking water from a water hose and it is not clean."
Save the Children is responding to Typhoon Haiyan. Please donate to our GlobalGiving project for typhoon relief
Links: