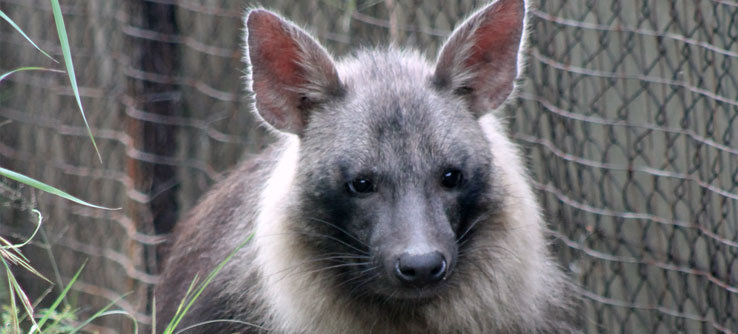 Thank you for following Earthwatch's hyena conservation program in South Africa! With your support, Dr. Dawn Scott and her team have just concluded their ninth year of research in the African savannah, to the northwest of Johannesburg, South Africa.
Since our last report, another 13 teams of 95 total volunteers have joined Dr. Scott in the field to collect data on hyenas and other scavenger species, which are often misunderstood but play crucially important roles in maintaining overall ecosystem health by sustaining biodiversity and reducing disease. People tend to regard scavengers with disdain and subject them to harmful treatment. Only small regions of South Africa are protected, so most scavengers live in unprotected areas where they are subject to persecution. The loss of these species could have serious consequences for the surrounding ecosystems.
Fewer than 1,700 free-ranging brown hyenas remain in South Africa. To ensure their survival, we must understand the ecology of wildlife in unprotected compared with protected areas. Under Dr. Scott's guidance, Earthwatch volunteers will try to answer these questions by:
Hiking to survey wildlife, looking for tracks, droppings (which help researchers find out what animals eat), dens, and other traces of wildlife.
Monitoring camera traps - mounted cameras that automatically photograph anything that passes by.
Tracking animals at night, by spotlight to count predators like lions, leopards, and other carnivores.
Trapping and studying dung beetles. (Dung beetles play a key role in ecosystems and can indicate the health of mammal populations in an area; their diversity is closely linked with the diversity of mammal species).
Visiting schools, to help educate local communities on the importance of protecting scavenger species.
Dr. Scott will resume her research in 2015 from May – November with another four teams of 14 Earthwatch volunteers each. We are very excited to be able to watch this project and its data unfold for another year, knowing that the information we collect is helping to protect the brown hyena from further decline.
Thank you again for your interest in and support of South Africa's Hyenas. Progress like this could never be possible without the generosity of passionate conservationists like YOU.
Wishing you a festive holiday and a healthy, happy and sustainable new year!
Sincerely,
Heather Wilcox
Director of Annual Giving & Advancement Services
Have questions about your donations, or about this report? Want more information about Earthwatch's hyenas conservation efforts? Email me any time at hwilcox@earthwatch.org.