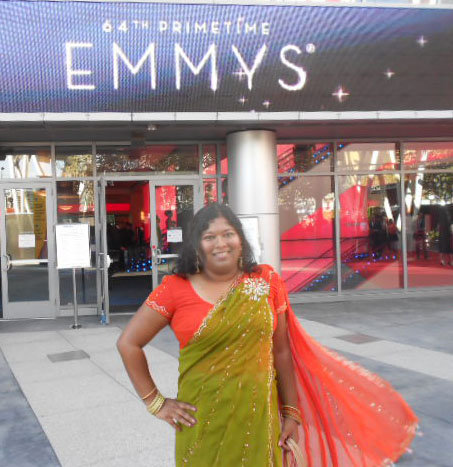 My name is Thushari Jayasekera and I care about healing the planet as a whole and have been interested in taking small steps that I can to help the environment. I ask questions like why can't the cattle raised for meat be grass fed instead of grain fed? Why do companies and governments clear rainforests for progress when we won't be able to enjoy the progress when the world reaches a point where we and they won't be able to survive? Not all of us are well versed in scientific aspects of how the world works and what affects us. I certainly am not even though I know some facts. Humans and other living beings need oxygen to breath. When most of us can take two steps to help, then how different the world will be...
Rainforests and the environment do not get destroyed by itself. Corporations can make all the profit they want and have all the success but what good is that when we won't have a place to live? Destroying the Rainforests that help keep us alive is not the answer. The answer is to keep them. And not do anything to them. We must take care of our natural resources.
Among all therainforests that need saving, the Sinharaja Rainforest is one that is important to Sri Lanka and the South Asian region. That is why I want to support the long-term survival of the Sinharaja Forest Reserve. I think what Rainforest Rescue is doing is awesome and great. And it's wonderful that they have partnered with GlobalGiving to raise funds for the project. How are they helping to protect the rainforest and what type of conservation is necessary? Find out more at: http://www.globalgiving.org/projects/save-remaining-rainforest-patches-sri-lanka/
Actually, growing up in the USA, I did not know about the state of the Sinharaja Forest until I found out about it thru Rainforest Rescue which is a sad thing. News about threats to rainforests around the world are not everyday front page news or even low priority mainstream news. So like a lot of others do and will do, I, also, had to read up on this project. And I know that many in the USA do not know about Sri Lanka: an island in the Indian Ocean. We cannot be aware of all that is going on in the world, but we can definitely take steps to speak up when we find
out about situations. After I found out, I read more information about the reserve and saw photos. How beautiful and precious, I thought: A tropical rainforest with a variety of unusual species. If you look at photos of the
place, you will see the lush and varied green life & foliage. A link:http://www.rainforestrescue.org.au/ourprojects/plant-a-rainforest-sri-lanka.html
Something simple that we all may forget is that rainforests are important to have rain. Some things die out or become extinct naturally but when dying out happens unnaturally (usually due to man made progress) then steps must be taken to protect and preserve. In general, when corporations and governments act without looking at
all sides, and only look at what is profitable or clearing land, they are taking what is essential away from the people. It is all of our responsibility to keep a balance. We can be industrial without harming the forests around us.
Aren't humans supposed to be resourceful? Then we can achieve our goals by not destroying what we need to survive. Therefore Sinharaja Forest Reserve is important to all living things in that region and should be protected. And to do that financial support is necessary.
Anyone can go to wikipedia online or Rainforest Rescue site to find out more about the Sinharaja Rainforest and learn about how to help to sustain life so people can continue life there. The Sinharaja Reserve
is regarded as one of the world's 25 biodiversity 'hot spots', thus Long-term survival of the Sinharaja Forest Reserve and surrounding rainforest patches in Sri Lanka is essential. It would be wonderful if you read up on the project and
support any way you can to help Rainforest Rescue take care of Sinharaja Forest Reserve in Sri Lanka.

Thank you.
Thushari Jayasekera
-American Actress of South Asian origin
aka Sri Lankan-American Actress