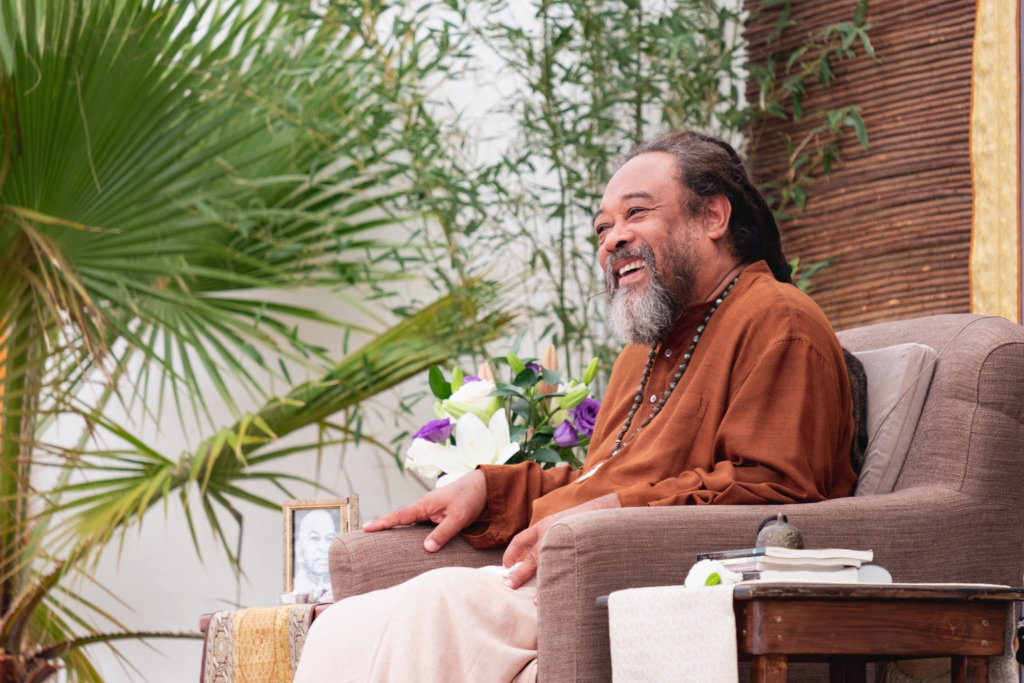 Dear Friends,
We are happy to share with you what has been gracefully unfolding in Monte Sahaja and the sharing of Satsang with Mooji these past few months. Through your loving donations we are able to support those with financial difficulty to attend a Satsang retreat with Mooji or visit Monte Sahaja. Your offerings are also a wonderful contribution to the translations services that are freely offered at these retreats.
This summer, to celebrate the book release of Mooji's 'Vaster than Sky, Greater than Space', three Satsangs were held in the heart of London city. One of these powerful satsangs 'A Miracle in East London' is available to watch on Youtube.
Later in August, a small team from Monte Sahaja travelled to Holland which began with a precious meeting at The Philharmonie, Harleem. This magnificent 19th century concert hall provided a beautiful setting for Satsang. The recordings of these Satsangs are available for all to watch and enjoy on Mooji.tv & Youtube.
Shortly afterwards, a powerful 5-day silent retreat took place at Kasteel de Berckt in the Netherlands. This residential retreat gave almost 1,500participants the opportunity to be deeply immersed in Satsang, to turn their attention inwards and contemplate their true nature. In addition, 850 online viewers fully participated in this beautiful retreat. For this event, Mooji Foundation offered concessions for 19 people to physically attend and for 63 people to join online. Live translation was offered to participants in Dutch, French and German, with over 70 people listening live in the hall. Many more online participants also enjoyed Satsang in their native languages thanks to the heartfelt service of the Translation team.
We began September by trying something new with a 2-day broadcast retreat to the Kripalu Center for Yoga & Health in Massachusetts, America. This unique retreat consisted of 5 Satsangs, which Mooji gave from Monte Sahaja, Portugal. The live broadcast ensured that there was no distance felt through the screen for the 130 participants who attended the retreat in the USA.
Also in September, a 7-day silent retreat was held at Zmar, Portugal. This beautiful eco-resort is a welcoming setting for participants to spend some time in the Master's physical presence. Mooji held 13 Satsangs with about 800 retreat participants and over 1,000 online viewers. Also, more than 100 Sangha groups from around the world met together to participate online. Mooji Foundation offered concessions for 16 people to physically attend and for 48 people to join online. At Zmar, live translations were lovingly offered in 6 languages: Russian, French, Italian, Spanish, Portuguese and Persian. In the hall many participants enjoyed these live translations, with more than 200 viewers benefiting from home.
For those who are watching Satsang online, 9 video and 3 audio Satsangs with 162 translated videos have been uploaded to our free media pages. Our free online media receives an average of 4,000 daily views from all those around the world whose hearts are calling for Truth.
It is with deep gratitude that we say thank you, thank you, thank you for all your love, kindness and support. Through your offerings, so many are able to be immersed in the energy field of Satsang. Your support helps to continue the sharing of Mooji's simple and profound guidance for true and lasting self-discovery.