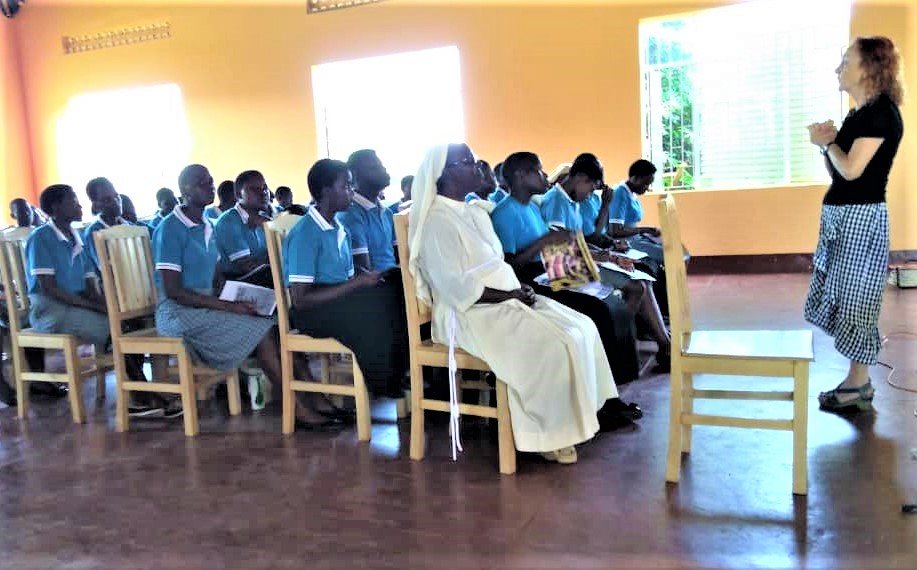 VMM International are very grateful of your support to fund our Safeguarding and Protection Programme for Children and Vulnerable Adults in Africa. We are delighted to give you an update on our progress, to show you how your much appreciated donations are spent in protecting the lives of children and vulnerable persons in a region where human trafficking, abuse and corporal punishment persist, and which make real changes in nurturing their happiness and potential by positively influencing their teachers, parents and the community at large on the rights and respect of children. Below is a breakdown of our activities over the last three months.
Safeguarding Training:
In January, VMM International supported a three-day safeguarding training workshop, with 25 participants selected form VMM partners across Uganda, all of whom were designate persons or official Child Protection Officers in their organisation. Inputs and discussions included an overview of safeguarding activities at organizational level over the past two years, a reflection on major gaps and challenges, and planning the way forward. The participants created a working committee at the end of the workshop, to coordinate and strengthen networks among the partners.
The diocese of Kitale, Kenya, continues to train diocesan personnel, teachers, catechists, care-givers, and general congregations on the concept of child protection and positive discipline. The diocesan Child Protection Officer estimates that the programme has intervened in the lives of hundreds of children, including rescuing those in danger of abuse or human trafficking.
Safeguarding Networking:
VMM International continues to foster and participate in child protection networks both in Kenya and Uganda to enhance our safeguarding work. In Nairobi VMM is a member of the Nairobi Child Protection Team (NCPT), a consortium of over 45 practitioners and experts in child protection, education, health and legal aid which meets quarterly. The February 2019 NCPT meeting was focused on discussions on human trafficking and particularly the concern that Kenya is both a destination and transit point for child trafficking in the region. The emerging challenges and trends were shared by practitioners and members of the team sensitized on the different facets of child trafficking and the possible intervention linkages.
Positive Disciplilne Programme:
The Positive Discipline Programme (PDP) mentor, Eilís McDonald, and the two assistants based in Uganda have continued to sensitize schools and communities on the approach of positive discipline and its value to effective learning.
In January Eilís presented the programme at a VMM International partners' workshop in Fort Portal, Uganda. Subsequently, two dioceses have invited the team to visit their schools and initiate the positive discipline programme.
In February, the PDP team presented positive disciplilne certification to 6 schools in Fort Portal that had embraced the positive discipline approach and were actively using it with their learners.
They also had an opportunity to create positive discipline awareness with 33 students of Mountains of the Moon University and 200 students at St George's Primary Teachers College, Ibanda, both in Uganda.
In addition, the team also received a request to initiate the positive discipline programme in the Catholic schools of the Diocese of Kitale, Kenya, and Catholic schools in the Dioceses of Hoima and of Kiyinda Mityana, both in Uganda.
In March, Eilís visited 18 schools in Kitale to monitor their progress in positive discipline, presented positive discipline sensitization to 18 secondary school teachers in Fort Portal and catechists in Kitale diocese, as well as 200 students in Bundibugeo Primary Teachers College in Uganda.
Community Outreach:
Within the community, there can persist a culture of beating, believing that this brings about the best academic results in the child. Parents, on first encounter, may fear that the 'Positive Discipline' Programme implies a implication of child 'neglect' and initially, some can be wary of engaging with the programme. They may not be aware of its encouraging and inclusive methodology, positive benefits for the students and the alternative methods offered. Once they understand this the team and the PDP approach are warmly welcomed and even sought after. With your help, VMM International have been working with our partners to create general awareness and dissemination of the Safeguarding and Positive Discipline messages:
Radio Kamwenge and Voice of Tooro, with a listenership of over 2 million people, broadcast positive discipline plays weekly in Western Uganda; and Radio Mitume in Kitale, Kenya, has a weekly session on child rights prepared by the diocesan Child Protection Officer.
The radio-plays, and the studio and call-in discussions which follow, focus on children and girls'/womens' rights and the role of men and fathers in protection, love, forgiveness and reconciliation, to foster a participatory approach to building a violence-free community. The plays, telling the stories and experiences of real people, followed by phone-in callers relating their own stories, is a successful method of outreach into the broader community.
Most parents will remember the harsh treatment they received in school as the go-to remedy for correcting mistakes. The plays demostrate how the characters benefit by a change in behaviour and action and act as a broker of the topic for reconciliation with the listeners' own past, and with their parents, and thus, free the way for change in their own approach to parenting. Increasing engagement with this radio format is evidenced through call-ins, letters and messages denouncing violence, especially towards children and women in the community.
Some recent topics of these radio-plays have been; addressing corruption in society, by using the example of starting as early as bribery in election campaigns for school prefect; and, the role of the police in upholding safeguarding procedures in cases of violence against children, which often go unreported or ignored. The latter included the participation of the deputy spokesperson of the Ugandan police and their press representative.
Through sensitisation programmes in schools, parent outreach workshops, promotion through the churches and dedicated radio shows, the message of Child and Vulnerable Adult Safeguarding and Protection and employing methods of Positive Discipline is being spread, appreciated, accepted and used. Feedback from those who have benefited from positive discipline methods in their school are stories of student retention, improving grades and real appreciation, replacing fear, by students for their teachers.
However, this is an ongoing process and not all communities can benefit equally. For instance, it is not as easy to physically reach distant, rural communities to conduct workshops in regions where residents may also not have radios to hear the message at home. It may not seem the most important resource, but simply having the cost of petrol, which is as expensive in Africa as it is in Europe and elsewhere, is vitally important to spreading the Safeguarding and Positive Discipline message beyond the cities and townships.
Our Appreciation:
VMM International are most appreciative of each and every donation made to our Safeguarding Programme Fundraiser on the GlobalGiving platform, as it ensures that this programme will continue to protect thousands of children and vulnerable adults in the short term, and positively change their lives, happiness and potential, as well as that of their communities and their own children in years to come. It also gives the potential to VMM International to utilize our expertise to spread this message and methods to programmes throughout our 30+ partner organisations, built up through partnership over 50 years of professional volunteering in international development.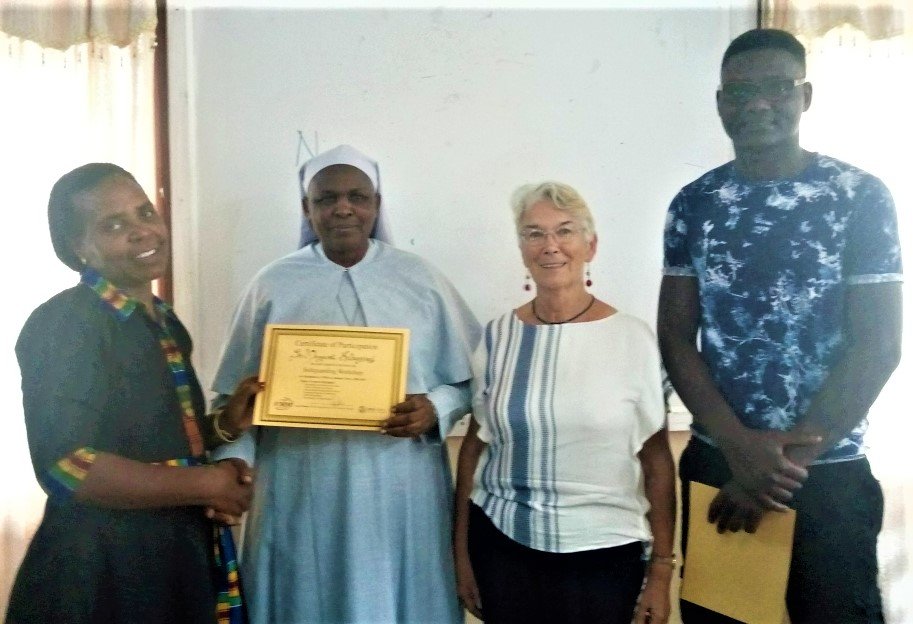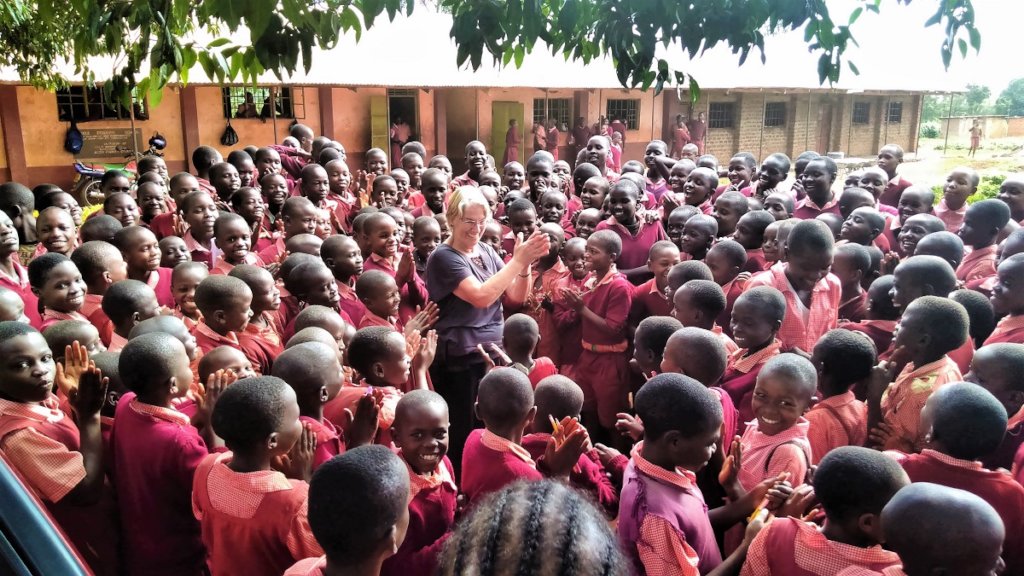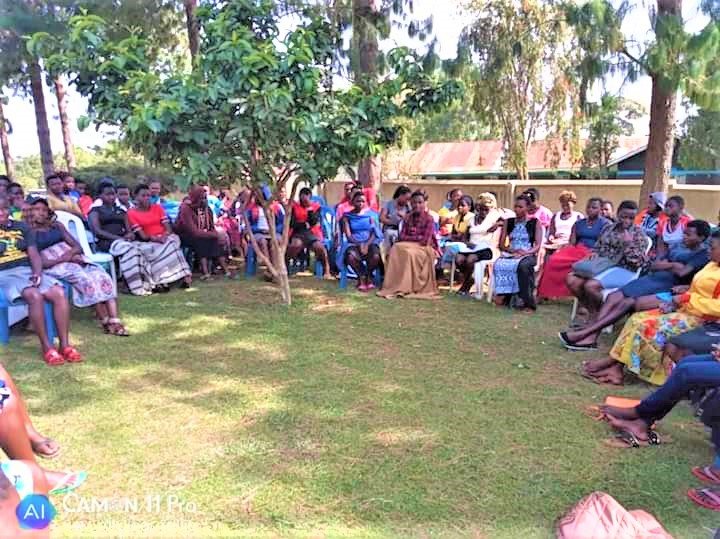 Links: