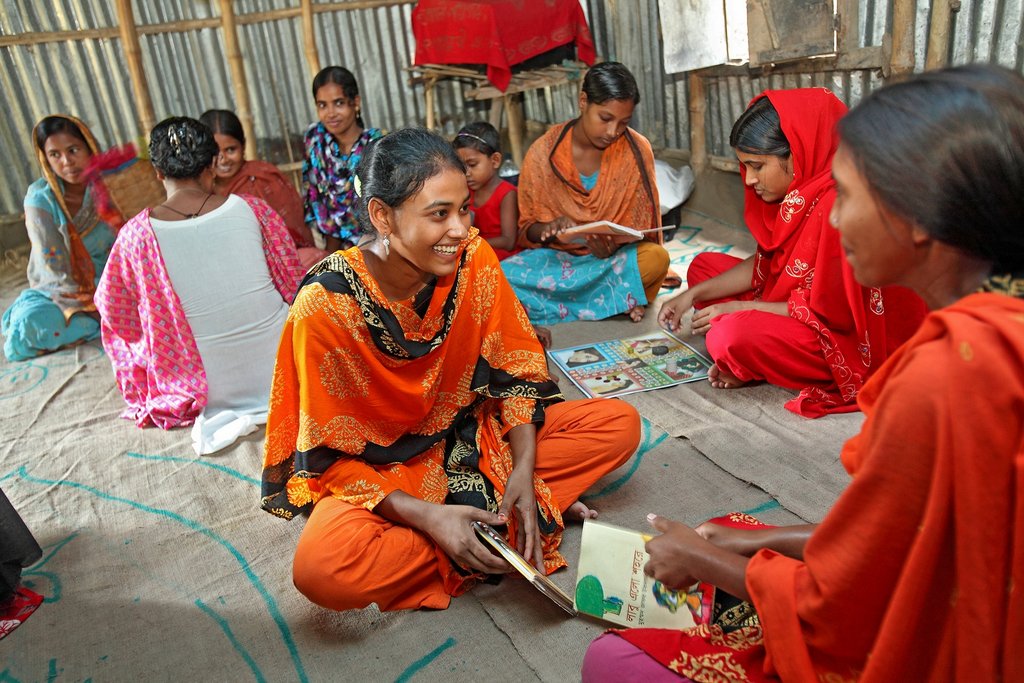 Soon after implementing this young women's empowerment initiative in Bangladesh, BRAC realized that magic happens at the confluence of social and financial empowerment. Far from family pressure and the stress of male-centric society, girls are able to come together, play sports, build supportive social networks, voice concerns, learn about reproductive health, and build awareness of women's rights. It is in these safe spaces that key financial skills are introduced and livelihood opportunities seized.
BRAC now runs this program, known as Empowerment and Livelihoods for Adolescents (ELA), in Uganda, Tanzania, Sierra Leone and South Sudan. Participation in ELA has been linked with a 35% increase in self-employment, 50% increase in reported condom usage, a 29% decrease in early motherhood, and an astonishing 83% decrease in reports of having sex unwillingly – whether forced or for survival. These numbers speak strongly about the empowering effects that ELA has on the young women who get involved. Check out this video that features ELA girls from Uganda.
The ELA program is on track to expand in the coming years. BRAC's current focus is raising funds that will be matched and multiplied by our partners. These funds will go to a new crop of projects that seek to empower women and girls through education, farming, or improved community healthcare networks in places like Sierra Leone, Liberia, South Sudan, Tanzania, Pakistan and Afghanistan. Check out our Global Giving page to make a contribution that will have extraordinary leverage! As always, thank you for your support and generosity.