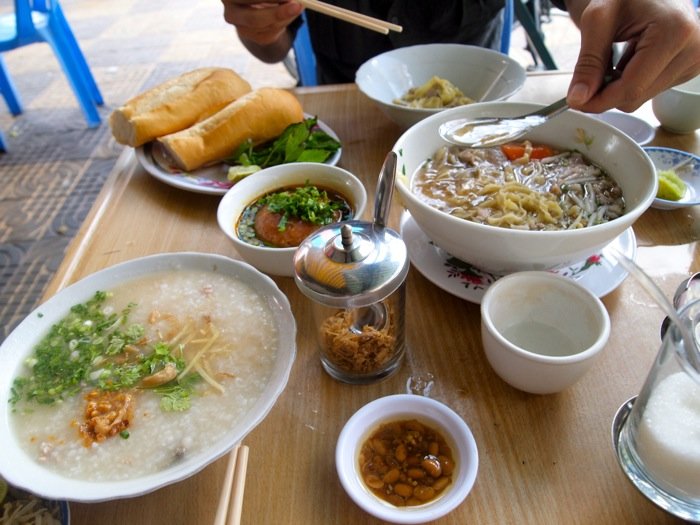 For this report, GlobalGiving has challegned us to tell a story of one way we have failed, and what we have learned from that failure. It can be embarrassing and even painful to admit failure, but by examining our failures we can take steps to move forward into success.
Jana came to Mother's Heart three years ago five months pregnant. She was a sex worker asking for a way out of that life. Desperate to help her pursue the life of dignity she wanted, we eagerly helped her fulfill her dreams.
As Jana was from a small remote village where there were no vocational training options or programs she could enter to gain work skills. When she stated that she wanted to open a small business selling rice porridge, we counseled her through that decision and made the necessary arrangements to get her started. Having no money herself or a means of earning any besides her previous job, Mother's Heart decided to provide Jana with everything she needed: tables, pots, bowls, and spices. This was our first experience setting a woman up in her own business. To our inexperienced minds, $300 was a small amount to pay if it meant Jana could have the life she wanted as a new mom.
However, our haste was our downfall. Our eagerness brought failure. Our good intentions blinded us to the reality of Jana's situation. We neglected to ask the right questions. Did Jana have the support she needed to leave sex work? Did she have the knowledge or will to run a small business? Did Jana want to be a mom? If we had taken the time to ask these questions and probe for honest answers, we would have found that Jana already had two other children who she was not caring for, that she needed more support to follow through on her decision to leave her previous job, that she was not ready to open a small business, and that she could barely keep her house clean let alone run a porridge stall.
Our mistakes soon came to light and unfortunately our failure had far-reaching ramifications. Jana sold her shop supplies and gave her baby away. We failed, so Jana failed.
Mother's Heart takes full responsibility for what happened, and we have learned from this failure. To make sure we never make this mistake again, we complete a full assessment with each woman by talking to her family and village chief to learn her history. We now know the importance of taking our time with every case, investigating each woman's strengths and struggles, helping her figure out what she can be successful at. By learning from our failure with Jana, we have been successful setting up small businesses with other women such as sugar cane cart, noodle cart, and dessert stand. We learned how to support these women in the right ways as we now understand what it takes to help a new mom enter a new life.