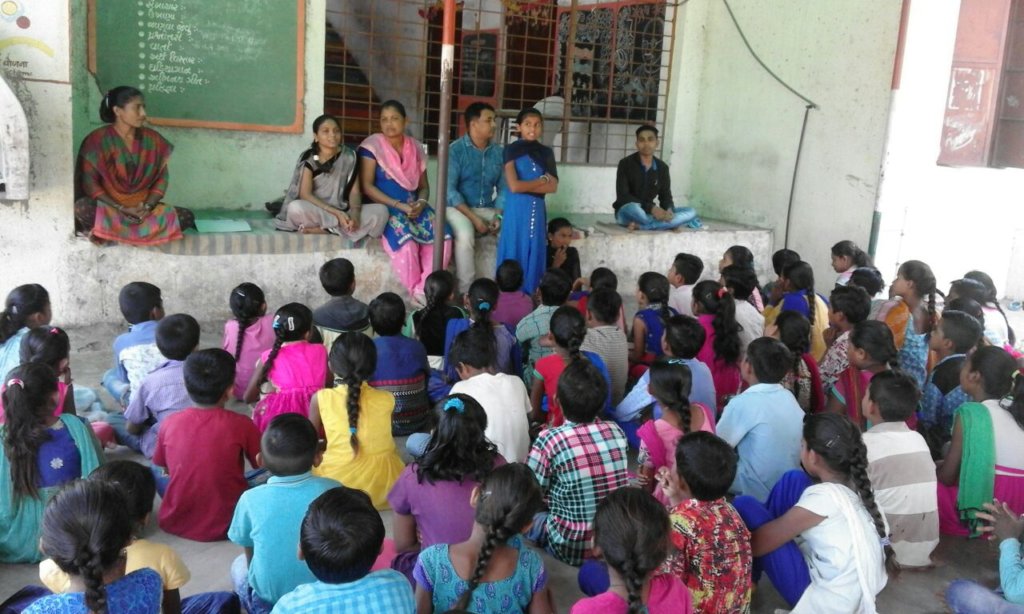 Dear donors,
Regards from Gram Vikas Trust, Bharuch (GVT). In line with the earlier report I want to update you on the community related meeting in the project villages. The meeting has been organized with the help of village leaders and few volunteers who think that community awareness work is their responsibilities also. As the village, school, children are all their related and to strengthen them and to give motivation to children and to engage parents to send their children to school, especially the girls.
"Do not watch the clock, do what it does, keep going."
- Sam Levenson
Till date GVT has organized 15 village level meeting, and out of the all meeting total participants were 337. The participants are village leaders, School Management Committee (SMC) members, Panchayat members, parents, aanganwadi workers, Asa workers, school head teachers and other teachers of the school.
The agenda has been discussed, to send all the children to school regularly, the importance of education and importance of regular attendance. Importance of girl child education, community engagement in school, SMC engagement in school, identification of few faliya members who can look after the children not coming to school regularly and who can motivate the parents to send their children to school regularly.
The changes has been seen that the girl child education has been increased, the parents who do not wish to send their girls child in school for higher studies, in Padal village all the girls has been enrolled in 9th standard. Which has been great achievement for thevillage.
Still we have to reach miles to go, support us in making the villages empower and especially the girls.