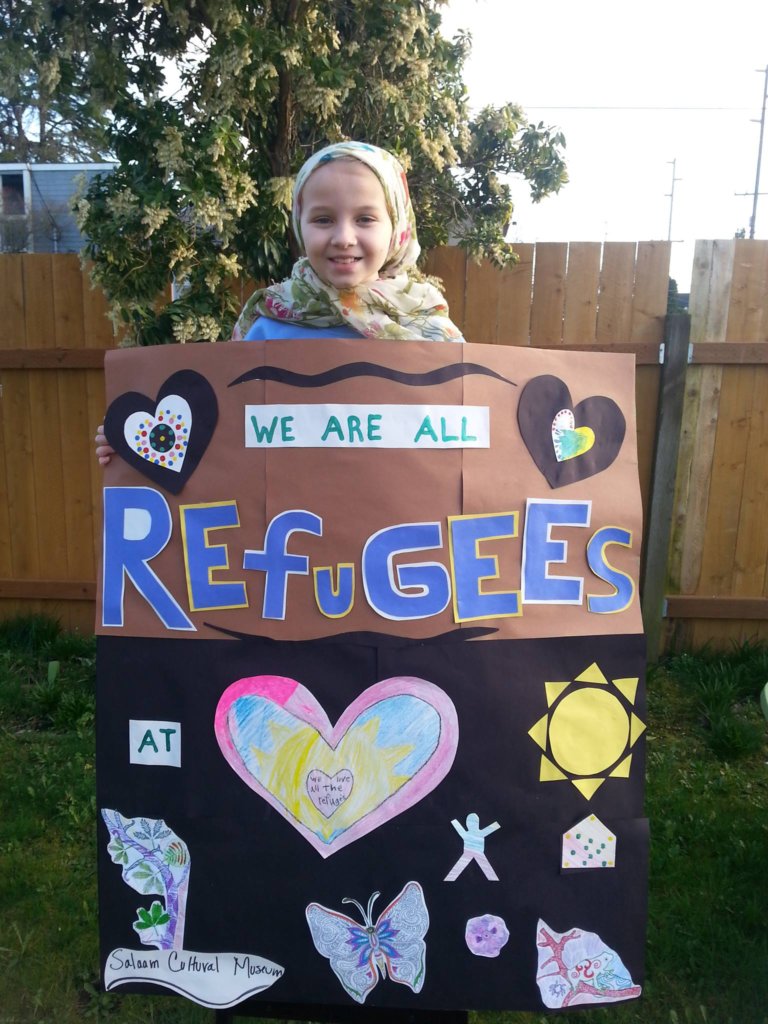 Here in the United States, politics are not as usual. With the administration's attempt to restrict our willingness to accept others into our country, we are reminded that all of us have a history of immigration and seeking a better life elsewhere, even if it was our generations long past. The catchphrase "We are all refugees" has been born out of that idea, and we are seeing it used more and more by those of us who are actively assisting refugee populations.
This reporting period, I stand behind that phrase. We Are All Refugees. And in the spirit of that idea, our project has just completed a big undertaking- we have assisted with the shipment of over 1,500 Days for Girls Kits to Jordan!
Our friend DeeDee volunteers with Salaam Cultural Museums in Seattle, Washington and was keen to collect DfG Kit to send on their next container headed to Jordan to supply their medical missions teams. The supplies were headed to Zaatari Camp, the largest Syrian refugee camp in the world. The latest UNHCR data reports a population in the camp over 79,000. DeeDee asked DfG Chapters and Teams in the USA if they would donate DfG Kits. She asked for 300.
She received over 1,500.
Thanks to this GlobalGiving project, we were able to assist our volunteers in getting their DfG Kits to DeeDee and on to Jordan. Shipments came from all over the country, and the support was overwhelming! Salaam's medical teams will now distribute the much-needed feminine hygiene supplies. Women and girls will now have access to a washable, sustainable solution to their menstrual needs. Salaam's medical teams asked specifically for cloth pads, as the sanitation and garbage disposal situation in camps is not adequate for disposable pads. In addition to women at Zataari, the DfG Kits will be distributed by medical teams in surrounding hospitals and other camps as well.
And I'll give the incredible DeeDee the last word here:
"Your donated DfG Kits will provide a tangible and measurable improvement in the lives of many Syrian refugee girls and women. Thank you."
Links: