Project Report

| Apr 15, 2016
Approaching the GSBB 25th Anniversary!
By T. Cassatt | Manager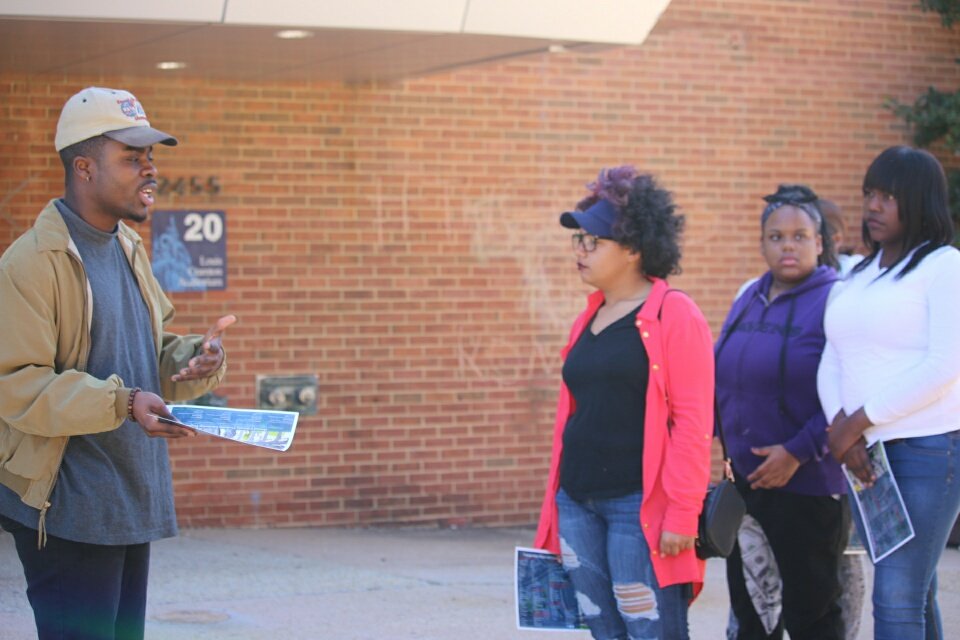 The 25th Anniversary of the Maryland Girl Scouts Beyond Bars (GSBB) program is right around the corner -- 2017. GSCM has partnered with the Maryland Correctional Institution for Women (MCIW) since 1992 to provide the Beyond Bars Program. Central Maryland's program has been replicated in 30 states. Girl Scout Beyond Bars programs in other states have been built upon the foundation established in Maryland & have stimulated new ideas in addressing the social problems created by incarceration of mothers, particularly those whose families live in poverty. Nearly 400 women have participated, along with approximately 600 daughters. While nearly 1,000 women & daughters have been touched by the Maryland Beyond Bars program, many more have benefitted.
Many of the Beyond Bars mothers are serving long-term sentences and have remained in the program for several years. For some, this has been until their daughter reaches age 18. Some mothers have more than one daughter, so there are more girls than moms participating in the program.
Girl Scouts Beyond Bars helps daughters, and their mothers, be more grounded, encouraged, compassionate & skilled. As one of the girls in our GSBB troop said, "Without Girl Scouts I would not be the same person. Girl Scouts has enriched my life and I am greatly appreciative."
Children of inmates are the hidden victims of their parents' crimes.Today, we have more children with an incarcerated parent in the U.S. than are diagnosed with autism or juvenile diabetes. Children of incarcerated parents are at increased risk for internalizing (depression, anxiety, withdrawal) & externalizing (e.g., delinquency, substance use), behavior problems & school failure. Children with incarcerated mothers are more likely to experience disruption in the caregiving environment which puts the child at risk for insecure or disrupted attachment relationships. Among parents who lived with their children prior to incarceration, nearly all mothers (89%) provided financial support for the family. The loss of financial support, in turn, impacts the child's living arrangement including separation from siblings, friends & their community, & negatively impacts school stability. There is prevalence of high drop out rates among these children & of children entering kindergarten unprepared. In GSBB, 86% of the high schoolers & 79% of girls in grades 4-8 are doing better in school since they've been in GSBB. The outcomes achieved by GSBB have demonstrated the value of the program. Some of these outcomes can be summed up in recent comments from the girls' guardians:
"Girl Scouts just got a little more special since there is no human contact allowed at MCIW. The moms can't even hold their babies anymore. The only human touch is at the Girl Scouts visits. God Bless you all."
"I just got a call from the teacher at my great-niece's school. The teacher said this is the best week that she has had at school & wanted to know what happened. I said she joined Girl Scouts & spent quality time with her mom."
"It was a very sad day this July. My math equations were 9 years (the age of the child) + 8 years (the sentence). And how much will it cost to visit her mom in prison? Thank you for giving this young lady an opportunity to spend time with her mommy."
With the help and support of donors through Global Giving, Girl Scouts Beyond Bars gived girls with incarcerated mothers a more normal childhood. Some of the girls were isolated & stigmatized & could not relate to their peers in school. Conversations about even the most ordinary life events (birthdays, summer vacation, and holidays) were fraught with embarrassment & sadness for these daughters. GSCM Beyond Bars program is often the most stable & consistent influence these girls have. The girls have bonded with each other and they have enjoyed activities that enable them to share experiences & feelings with girls who understand the pain of growing up while mom is away in prison.
MCIW has provided GSBB with use of a gymnasium that allows for troop meetings & close interaction between mothers & daughters. MCIW has provided meeting space, lunch & security staff during troop activity held at MCIW. The prison also provided space for our annual sleepover in the prison gym & provides bedding, security & televisions for watching pre-approved movies. GSBB staff & volunteers have provided enrichment activities for mothers and daughters. GSBB has organized and supervised camping trips for these girls, coordinated entrepreneurial/financial literacy programs & organized group college visits that allow the girls to learn about financial aid & the college application process. This gives girls the confidence to pursue better lives & hope for the future.
The prison seeks to return former offenders to society with the tools necessary to keep them from re-offending. Participating in Girl Scouts Beyond Bars is a powerful incentive for the mothers to develop the patience & grace needed to avoid committing infractions, which could prompt removal from the GSBB program. The quality time they spend with their daughters, hugging, sharing confidences & life lessons, helps strengthen the bonds that will make re-entry into society smoother for those who are someday released. Activities during Beyond Bars mothers' meetings -- from learning techniques for stress reduction to creating colorful sheets of affirmations to give their daughters – help the mothers develop the character needed to navigate successfully while in prison & after release.
Gifts secured through Global Giving have enabled not only the purchase of a van for transporting the girls to the Maryland Correctional Institution for Women, but it has also allowed for robust programs to be delivered to these vulnerable families.