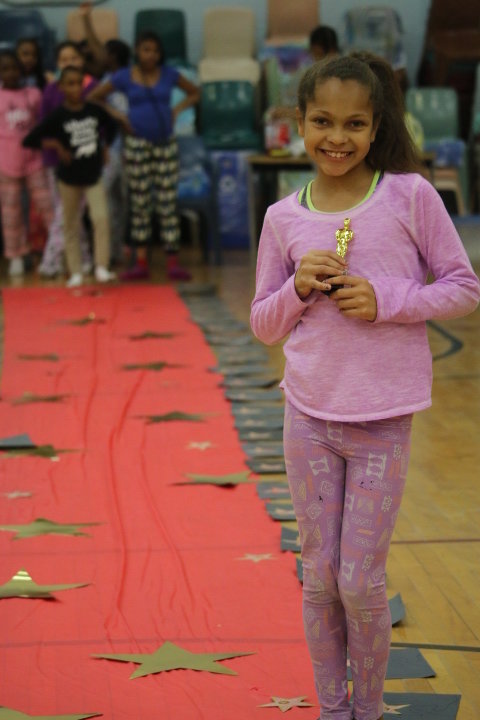 On April 20, 2018, mothers at the Maryland Correctional Institution for Women hosted their Girl Scout daughters for the most anticipated event of the year – the annual Girl Scouts Beyond Bars sleepover.
This year, 25 girls spent the night with their mothers at the MCIW for a Hollywood-themed sleepover. Prior to the sleepover, the girls made paper "Walk of Fame" stars as decorations. The stars featured each girl's name, hand outline, and something she does well.
Girls arrived at MCIW to find a red carpet featuring their "Walk of Fame" stars. The girls and mothers spent time painting Oscar statues, decorating t-shirts, sharing a meal, and most importantly, bonding in an overnight setting. This is the only opportunity for these Girl Scouts to spend time overnight with their mothers all year.
The MCIW warden allowed the GSBB staff to bring a camera into the prison to capture the sleepover. We hope you will find these photos heartwarming and hopeful.
Currently, Girl Scouts Beyond Bars is serving 32 girls and 20 mothers. Over the past 25 years, more than 400 girls have been given the support they need as they cope with the loss of a parent and the isolation that comes from the stigma of their mothers' involvement in the criminal justice system.
Your commitment to Girl Scouts Beyond Bars helps us ensure that ALL girls in central Maryland have the opportunity to be a G.I.R.L. (Go-getter, Innovator, Risk-taker, Leader)™.