By T. Cassatt | Manager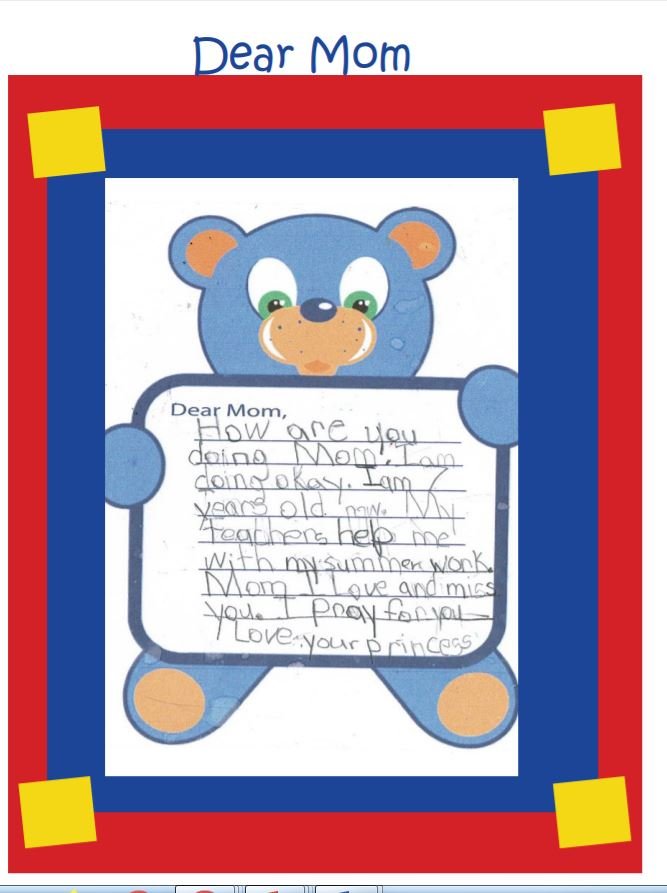 At the end of the day, we could all use an extra dose of hope and strength. Hope that things will get better, and strength to hold on until it does. The Girl Scouts Beyond Bars (GSBB) girls have seen how life may not become easier, but that they can become resilient by leaning on the hope and strength that comes from people who care about them. Having an absent mother is hard enough, but not being able to see her can be devastating. Since March, 2020, many of the Girl Scouts Beyond Bars girls have not seen their mother.
Prior to the pandemic, on at least two Saturdays a month, girls made sacrifices of having sleepovers with friends, hanging out on Fridays and getting up extremely early on Saturdays to visit with mom. This time is important since mom is not with them everyday to talk about everyday things such as homework, and growing up. Kaylin, a senior this year, made the most of her time spent with mom by sharing what life is like at home, how she is helping to care for her younger sister, going to school and working. Kaylin made sacrifices to have a meaningful and strong bond with her mom --who is serving a life sentence. She is able to thrive having only a small dose of what is considered a norm for many others - a loving mother at home. Most of our girls live with a grandparent, many of whom did not anticipate raising a child after their own children where grown and on their own. Grandmother Bree is raising two of her grandchildren by way of her incarcerated daughter. Grandma B says that she is grateful for Girl Scouts as her granddaughter Alaya, a first grader, asks constantly about going to Girl Scouts to see her mommy. Before GSBB, Grandma B struggled to take the children to see their mom. It is a lot to navigate two young children under 7 in any situation, let alone two with special needs, and no transportation.
Per the National Institute of Justice,children whose parents are incarcerated are at higher risk for increased antisocial behaviors and psychological problems, such as depression. Whether this translates into decreased educational attainment, involvement with the criminal justice system, and other negative outcomes depends on the child's resilience and his/her social support network. Thank you for your support of the social network that these girls rely on.
Recent research indicates the pandemic has impacted children more than any other group. Self-harm, abuse, and neglect have risen dramatically. Extended family who serve as guardians of GSBB girls are overwhelmed with new responsibilities for academic instruction, sometimes in the face of increased economic hardship, food or housing insecurity, or job loss. The affect of the caronavirus on these young women and their guardians will be felt far into the future.
Girl Scouts has been able to remain a stable presence in their lives, provide respite for the guardians and offer girls other ways to stay connected to their mother. During the past three months, girls participated in camp activities, prepared holiday gifts for first responders as a service project, and are competing in a mask-design contest. They have been constantly reminded, through Girl Scouts, that they are needed and capable. In the coming weeks, girls and guardians are anticipating the re-opening of schools for in-person learning. The return to visits with their moms who reside at the Maryland Correctional Institution for Women may also be possible within the next two months.
Your support has been invaluable - the highest form of charity and justice - to sustain girls in their journey to become self-sufficient and strong women during their formative years.
We wanted to share with you some of the notes and images that the girls are exchanging with their mothers during this pandemic period, while visits to their moms in the prison, even virtually in many cases, are not possible.