Project Report

| Sep 15, 2023
To all the supporters of our project in Natori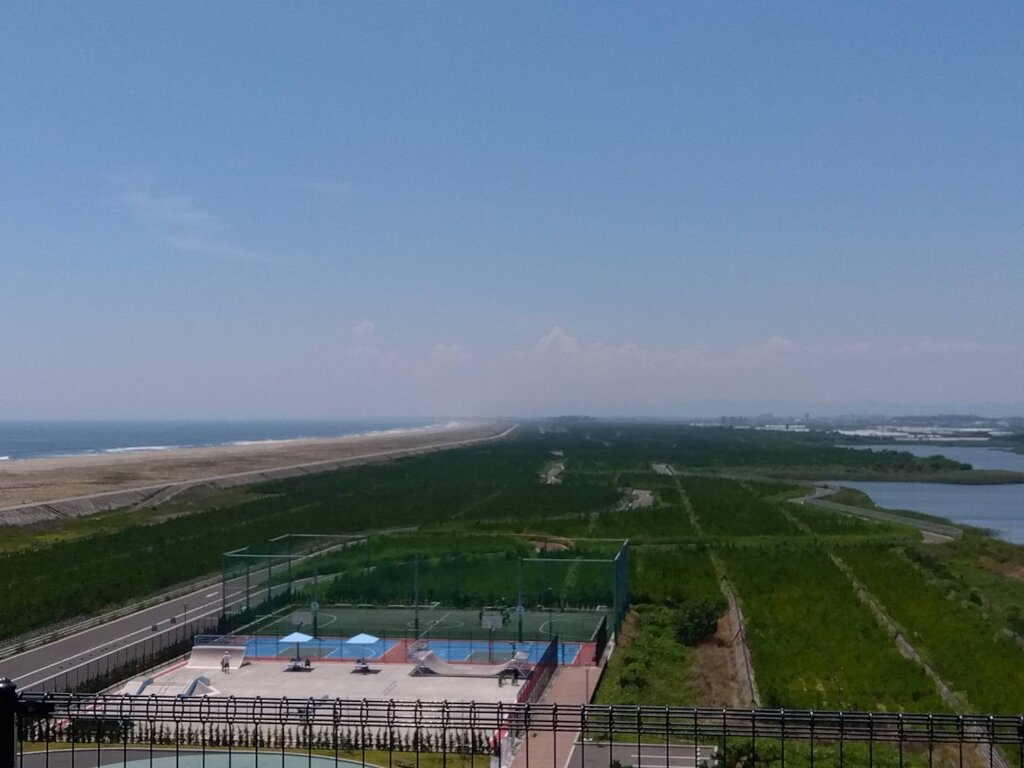 We would like to thank you for your support of our Coastal Forest Restoration Project through GlobalGiving since the Great East Japan Earthquake in 2011. Our project, which aims to regenerate coastal forests as the strongest coastal disaster prevention forests through a citizen-participatory project approach, is continuing its progress as the second 10-year plan (2021-2030). The coastal disaster prevention forest of 370,000 black pine trees, measuring 5 km in length by 200 m in width and covering 100 ha in total area, is growing extremely well.
The Secretary-General of the United Nations sounded the alarm that "the era of global warming is over and the era of global boiling has arrived," and it was also reported that Japan experienced "the hottest summer in recorded history. Experiencing this very thing, we continue to work at the hottest site since the 2011 earthquake.

In Japan, the period from June to the end of September is the height of midsummer and the time to thoroughly conduct the work of grass cutting, removing vines, and thinning. If we fail to do so, our black pines will be defeated by weeds and vines such as the "kudzu," also known as the Green Monster, and invasive species such as Nise acacia. As a consequence, we will not be able to regenerate our target 100-hectare coastal disaster prevention forest.
We are now heading into winter, and our next scheduled activity is thinning. The black pine trees planted on the first-year site are already over 7 meters tall. This is the third year of thinning, and if the trees are thinned six times over the next 50 years, the strongest coastal disaster prevention forest will be completed. At that time, the trees will be 20 meters tall. With thinning, strong and deeply rooted black pines will be promoted. If a tsunami happens, our black pine forest could withstand its` impact. Experts from the Forestry and Forest Products Research Institute and Nagoya University Graduate School are continuing their research in 2017 about the impact of thinning.
Each year, we ask three teams of forest experts to do the work that only professionals can do. It is your donations that provide the resources to continue creating local jobs and proper management. To date, we have created approximately 11,000 jobs. We were able to mobilize 12,000 volunteers since the start of our project. Before the Corona pandemic, we had about 1,900 volunteers a year, but by 2020, it dropped to 270 people a year. Fortunately, last year, we recovered to 45% of our peak, and this year, we have recovered to half in six months. It is safe to say that we have made a comeback since the Corona disaster.
Our biggest challenge is to have a coastal forest that is loved by the local community and that can be passed on to the next generation. People have moved away from the sea, and coastal forests are no longer part of daily lives, making it very difficult for people to understand the functions of coastal forests. Some of today`s high school students no longer have memories of the March 11, 2011 disaster. It hurts to know that a few of them even dumped a large amount of garbage at our site. I feel that the word "kizuna" or "connection" has completely become a thing of the past.
When we interviewed local people immediately after the earthquake, one local police officer told us that pine forests were often negatively perceived as areas where hangings, suicides, or fires ignited. We don`t want the local people to see the forest like this. We aim to create the strongest coastal disaster prevention forests that have been created by the hands of many people, young and old, local or from abroad.