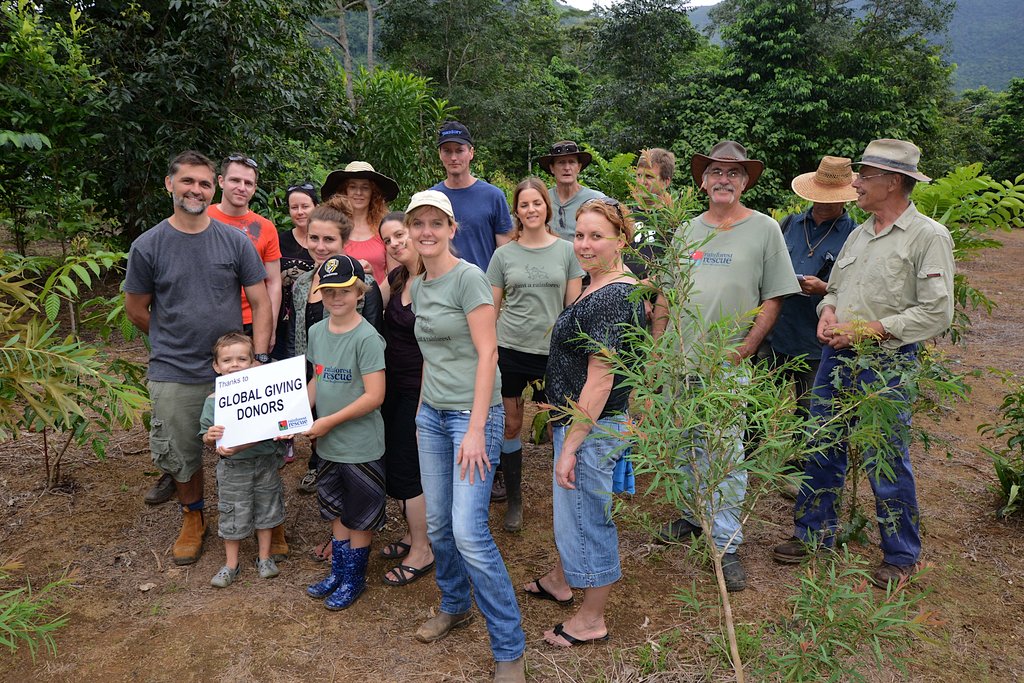 Dear Friend & Supporter
Thanks to your wonderful support another rainforest property has been protected in the Daintree bringing the total number saved to 22
Earlier this year we announced our intention to buy back and protect five rainforest properties in the Daintree Lowland Rainforest that we had identified as high-conservation value. Thanks to generous donations from Rainforest Rescue supporters, and of course the wonderful contribution from our GlobalGiving donors, we recently confirmed the purchase of one of these properties at Lot 16 Forest Creek Close.
This property is one of three located on Forest Creek Close that we have targeted in our 'Top 5 Buy Back List'.
The acquisition of this property represented a strategic opportunity for Rainforest Rescue as it is located within close proximity to four other properties that we have already protected in this area; three of which form the Rainforest Rescue Nature Refuge. Its purchase provides habitat connectivity to the surrounding Daintree National Park/World Heritage Area, home to over 122 rare, threatened and endangered species including the Endangered Southern Cassowary and the rare Bennett's Tree-kangaroo.
With the property classified as containing "essential habitat" for the Endangered Southern Cassowary, its conservation value is unquestionable. A flora and fauna survey undertaken on the property identified 128 different plant species including five threatened species: Brass' Pothos (Pothos brassii), Black Palm (Normanbya normanbyi), Kamala (Mallotus polyadenos), Rusty Rhodomyrtus (Rhodomyrtus effusa) and species of Haplostichantus endemic to north-east Queensland.
Thank you so much for your generous support that enabled the purchase of this important rainforest property. Please will you donate again so we can buy back the remaining properties on our 'Top 5 Buy Back List'.
The purchase of Lots 17 & 18 Forest Creek Close which are adjacent to Lot 16 will create an invaluable wildlife corridor in this section of the Daintree Lowland Rainforest. Threat of development in this area is high given its idealic location to the Daintree River and the ferry terminal.
With every property that we purchase we are one step closer to ensuring that the unqiue conservation values of the Daintree Rainforest are protected forever. Thank you for everything you do to help Protect Rainforests Forever.