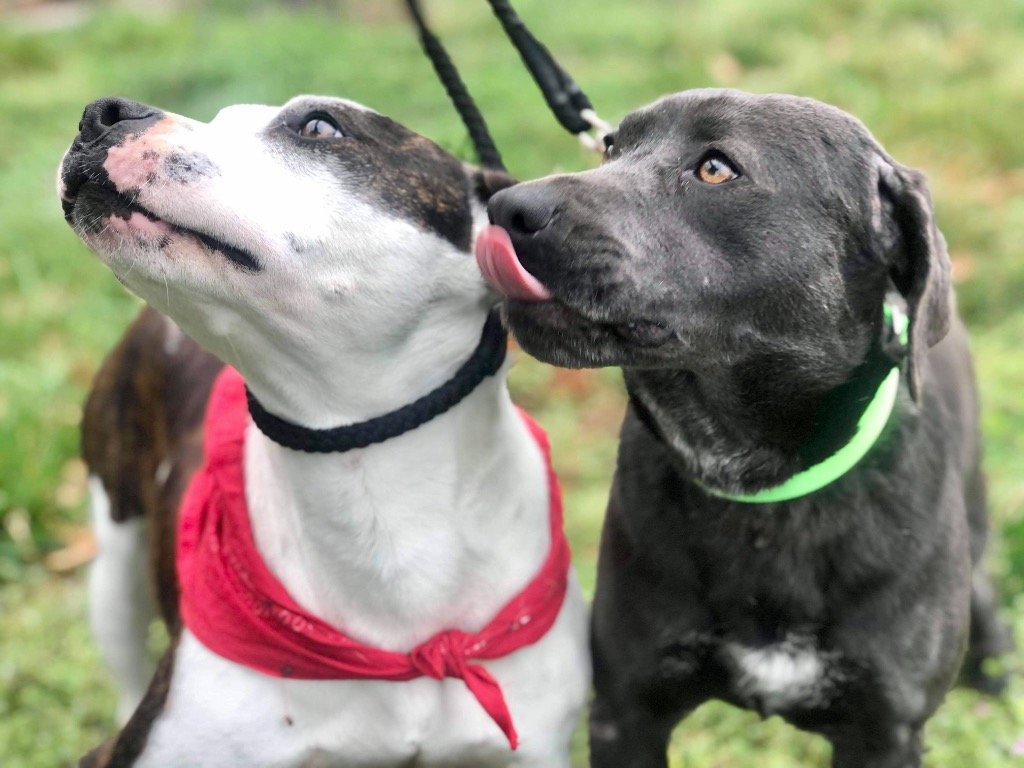 Paws New England has been hard at work saving dogs! Here are a few of their stories:
Back in February, Paws New England took in a record number of dogs in a single weekend when temperatures in the south were below freezing- and outdoor dogs were freezing to death. We took in two dogs that were chained together in a backyard - Lyla, a pittie mix and Rouge a blue pit/lab mix. Lyla and Rouge were able to foster together, but eventually find their own forever homes.
Rouge is a big puppy! She is loving her inside life - although she hasn't figured out the concept of dog toys, even after a month in her forever home! Rouge does love stuffies and blankets though. She thinks the softer the better.
Lyla is a very loving pup, but she has lived outside most of her life. She is a bit older than Rouge, and we did learn that Lyla wanted to live a quiet life. While Rouge was happy to say hi to everyone, sounds and new people made Lyla nervous. Lyla found a home on the cape where she enjoys beach side picnics in her forever home!
Portia was originally a rescue at age 2 years old. Her human passed away, and she found herself in a new home. Nine years later, Portia's new owner entered hospice. Her family contacted Paws New England and asked if we could find a home for this 11 year old dog. Of course, we didn't blink an eye and moved Portia into a loving foster home, where she was ultimately adopted by family of one of our hardworking volunteers.
We can't wait to tell you the heartwarming stories that you are helping us to make possible in our next update. Thank you!
had lived with the same family since she was