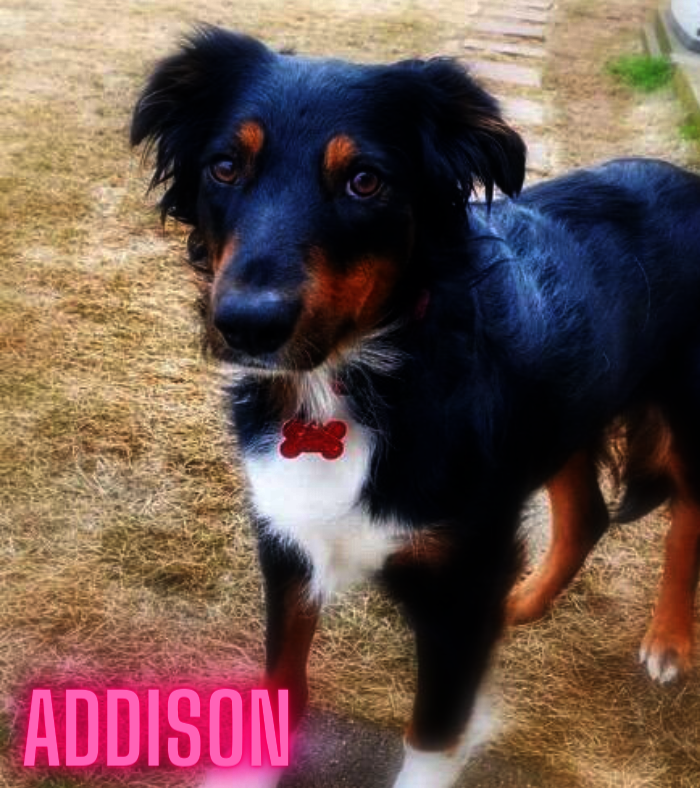 Autumn: Autumn was removed from a neglect situation along with several other dogs. A sad start, but Autumn didn't let this slow her down. She did great at her southern foster home. Her favorite thing to do was to just meander about the backyard taking in all the smells and lounging on the porch dog bed (weather permitting). Autumn is very proud to share that she caught a freedom ride to New England and she was SUCH a good girl that her foster family decided she was a real keeper!
Liberty Bell: Liberty Bell came to us after she had to have her leg amputated because her owner kicked her and threw her down a flight of steps. Yes- absolutely terrible! Her owners had a legal case associated, and she was surrendered to our rescue partner. Liberty was loving, sweet and a cuddle bug through it all! She is happy to have a home in New England now.
Guardian: Guardian decided to take up residence in the front yard of a couple living in Memphis - he showed up one day and just decided their front yard was now his. The humans in said house didn't really mind - they had a dog so maybe that's what made him like that particular area! They invited him and once in a while he'd go inside but for the most part he'd say outside. As a nice couple, they would feed him, bought him a bed and when it was cold, again, would try to get him inside by tricking him, any way they could! Then one day the couple had to move.
Unfortunately they were moving and they were concerned as their landlord said he didn't want the dog hanging around and he'd "take care of it" so they posted for help for him. We saw this and couldn't say no. Guardian came into the program and the rest is history! He is now an inside dog and isn't sure why he didn't try this out earlier!
Addison: Addison found herself expecting puppies - and then found she was out on her own being dumped by her prior humans. Addison birthed her puppies while she was on her own. Poor Addison was trying to cross the main highway one day with one of her littles right behind her! Addison eventually led her rescuers to the rest of her puppies and they have been fostering with their finder ever since! Addison quickly went back to life as an owned dog - and is very thankful that her puppies have all been adopted out, spayed/neutered and that she will also always have a warm, soft bed and no more babies for herself either!
Daisy Oreo: Daisy was living at a construction site in Houston with another dog for at least 5 months. The crews working there had set up a feeding station, but were never able to catch the dogs. Finally, one of the guys hired a trapper and they were able to get them both safely trapped. The dogs were not chipped, and no one seemed to be looking for them. Daisy adjusted to home life well- and it didn't take long for her to really blossom in her foster home! We're very happy to have played a small part in Daisy Oreo's journey.