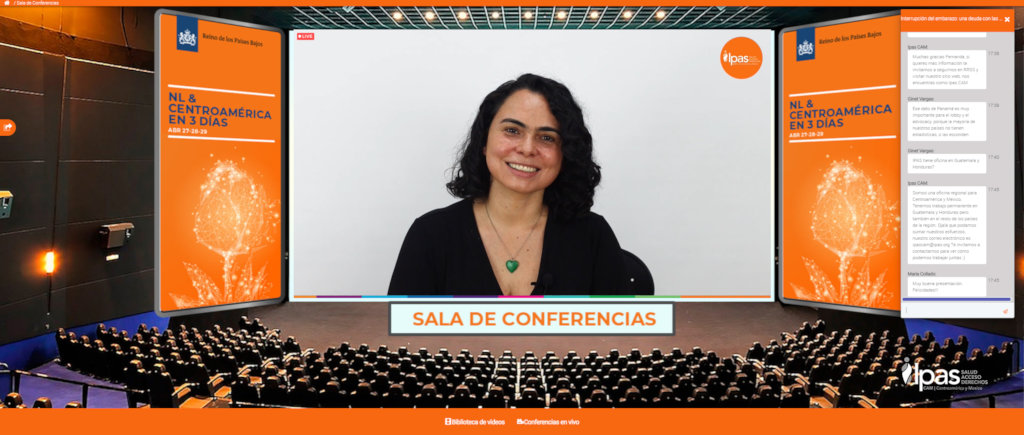 First, thank you for your commitment to reproductive rights and access to abortion and contraceptive care in Central America and Mexico. We are grateful to have you on our team as we work to ensure all women and girls in the region can choose their own futures. When the pandemic hit in early 2020, Ipas CAM pivoted quickly to adapt to a new and changing reality, and your support through GlobalGiving has helped us adapt and innovate widely across our programs. Below, you will find some programmatic updates from the Central America and Mexico programs, and I hope you will find the progress encouraging.
Reaching Women
During the pandemic, we realized that women and girls in Latin America were looking for abortion information online, especially information on self-managed abortion with pills (what Ipas and other organizations, like the World health Organization, refer to as abortion self-care). Our review of existing sources revealed that many existing resources are text-based, contextually and/or linguistically inappropriate, and use language is less accessible to lower literacy populations. To address this, Ipas CAM created two online videos for YouTube that discuss abortion self-care and how to safely use this option for ending a pregnancy. One of these most popular YouTube videos has over 2.1 million views and counting.
Ipas CAM has also developed an abortion information chatbot for use by women and other people seeking abortion information in Central America and Mexico. To our knowledge, it represents the first-ever Spanish-language computer program in the region designed to simulate a text chat between a trained health provider and a person seeking information on safe abortion options, including the use of pills for self-managed abortion. When it comes to reproductive health information, many women may prefer to interact with chatbots instead of a person, as they feel less fear of stigma, judgement, and criminalization when seeking out information. During the pandemic, safety and comfort were added to this list, as women could access reliable information from the safety of their own homes. We are excited to see how this chatbot evolves!
Legal Abortion in Oaxaca and Beyond
To accelerate the implementation of legal abortion in Oaxaca, Mexico, which was legalized up to 12 weeks of pregnancy in 2019, we established a partnership with the National Center for Gender Equity and Reproductive Health to develop an abortion care protocol for health providers, resolve remaining legal questions and hesitation among health authorities, and develop a website aimed at informing women and other people who can become pregnant in the region of abortion legalization and how to access this right. We expect that the website will increase knowledge of the new law and put public pressure for access to care in public sector health facilities.
On June 30, 2021 the Mexican state of Hidalgo made history by being the third state in the country to legalize abortion up to 12 weeks of pregnancy. Hidalgo joins the states of Oaxaca and Mexico City in changing its laws to guarantee the reproductive rights of women. Prior to this historic law change, abortion was only legal in very limited cases such as rape, fetal anomaly, and if a women's health or life were in danger. Ipas CAM will support health authorities and our partners in civil society to ensure that the laws are acted upon to make abortion accessible for all who need it.
Resisting Opposition
Ipas conducts opposition monitoring and response and works through coalitions to address setbacks and threats to sexual and reproductive health and rights. With local partners like pro-choice medical associations and civil society organizations, we share medical arguments in favor of abortion access. We have also been promoting government compliance and transparency with international treaties and human rights conventions to respect women's rights and gender equality. To support these efforts, we submitted shadow letters to human rights bodies highlighting the barriers to reproductive care and violations to the rights of women and girls in places like Guatemala and El Salvador. This is critical in these countries, as abortion is criminalized in nearly all circumstances in Guatemala and completely criminalized in El Salvador, where women suspecting of seeking an abortion (including women who likely experienced a miscarriage) have been sentenced for up to 50 years in prison. Ipas is also working with diverse partners to push for the release of these women. In June, 2021, Ipas and our partners helped to secure the release from prison of Sara, a woman unjustly imprisoned for abortion in El Salvador.
Thank you!
Access to abortion and contraceptive care puts people in control of their reproductive health. Your contributions to Ipas CAM through GlobalGiving give women and girls everywhere the opportunity to determine when to have a family, and in turn give them control over their own futures.
The pandemic has changed us all, both personally and in the ways we work to ensure reproductive justice. Despite the challenges, Ipas CAM is inspired and hopeful for the future of reproductive rights and health in Central America and Mexico, and the world. Thank you for your support!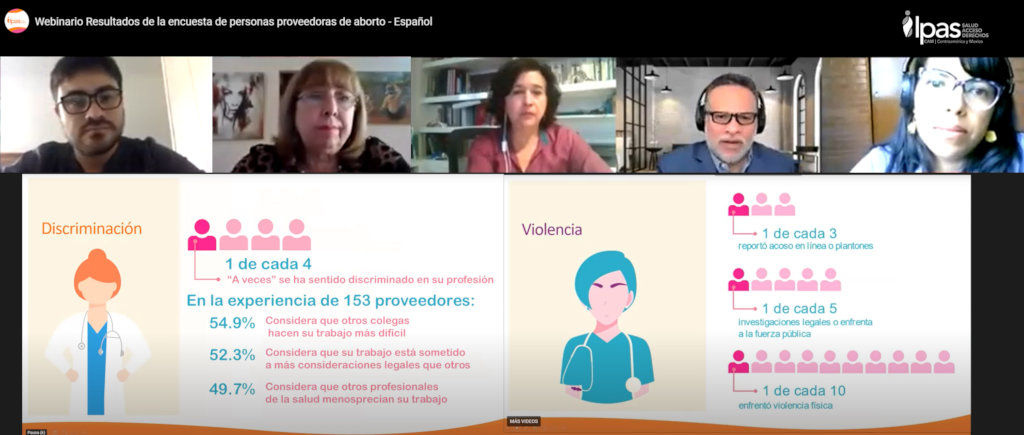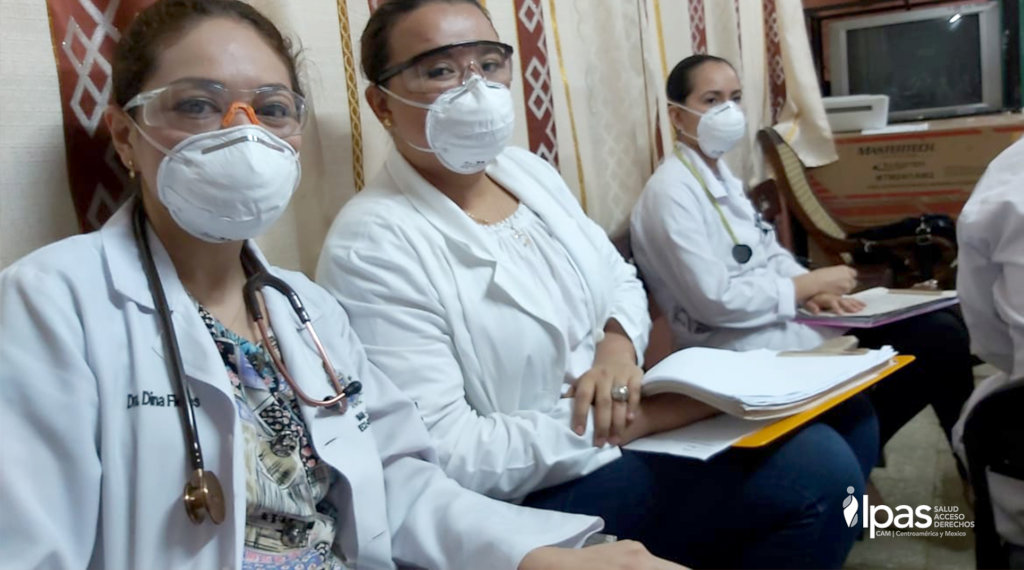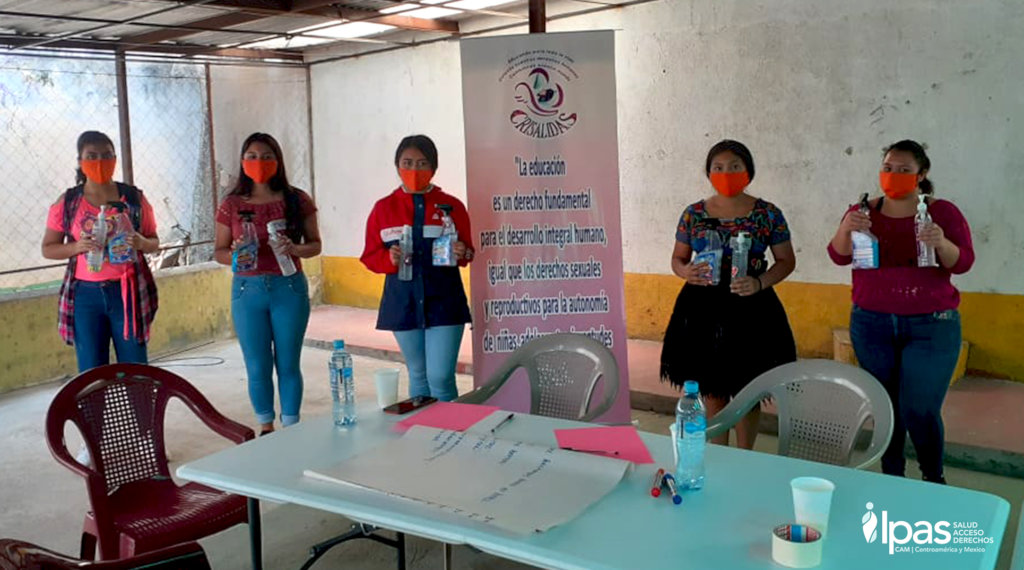 Links: