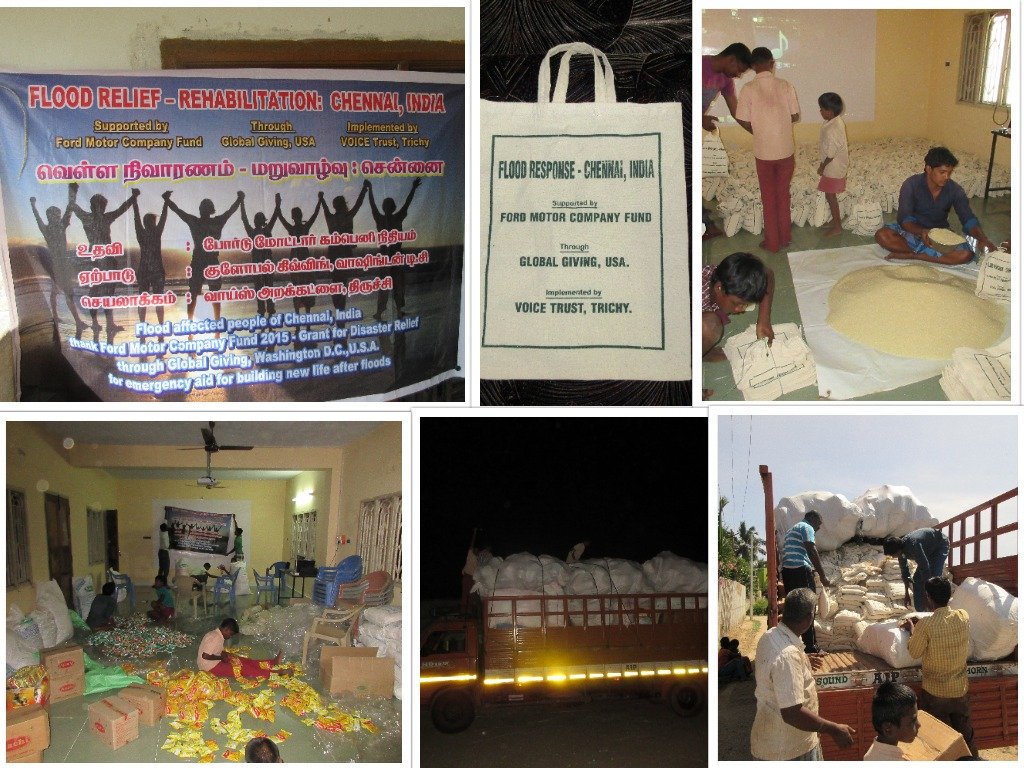 When people of Chennai experienced loss to life, destruction of household goods and damages to homes, your help reached them in the form of relief packages with cooking vessels, rice, wheat, oil, groceries, new clothes, bucket, water drum, tumblers, mosquito net and made them feel encouraged to go forward in life.
Though it was a small gesture, still, flood affected people considered it as a great help at a time when they were down in all aspects of life starting from no food, no water, no sleep etc. They appreciated the utility of all goods. They found mosquito net helpful to ward off the insects. They liked the cloth bag and started using it in avoidance of plastics.
While distributing the relief packages, we convey to the flood affected people about your special help for them in this hour of calamity and distress. Though far off from them many many miles away, still, you chose to help them. The flood affected people appreciated your care and concern for them. They offered their thanks to you through us.
VOICE Team joins the flood affected people of Chennai to convey our gratitude to you and your family members for coming forward to extend emergency help for the flood victims. Happy to inform you that small small efforts like yours and ours have enabled them to return to physical as well as mental strengths.
We got supports from Global Giving under Ford Motor Company Fund and we planned for relief packages to 650 families. But, the ground reality took us to 765 families in total. So, we included your help to add a few goods in each of the relief packages to ensure that your help reached them in troubled times. Thank you again for your help.
Special Note:
More requests are coming from flood affected people for relief - recovery - rebuilding of homes. Kindly extend help in whatever way possible at your level. Please inform our appeal to your friends. Please help through Global Giving.