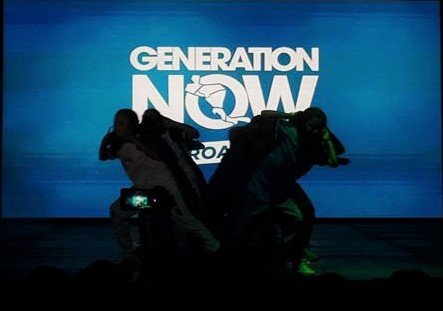 As you all know, one of Amún Shéa's biggest points of pride is the amount of autonomy and control our students have over their education and personal development. This is, no doubt, a central reason that so many of you continue to chose to support PEOF in its work to make this methodology a reality throughout Morazán and El Salvador.
Perhaps the most powerful example of this aspect of Amún Shéa is our dance group, Danzu. Founded by students nearly two years ago and 100% student run, this group has shown how much kids can do when given the autonomy and resources they need. I, along with the entire Amún Shéa community, have had the pleasure to watch this collection of students take on more members and grow personally and professionally for the past two years. Their recent participation in the national GleeFest 2017 competition highlighted the outstanding nature of this group and the potential that such efforts hold for the students of Amún Shéa and the entire Integrated System of Perquín.
Disappointingly, we were unable to raise the funds necessary to participate in an official capacity in the competition; a related microproject on GlobalGiving failed to raise any funds to support the group. Due to this financial issue, the group was barred from winning the competition, even though several judges and rival groups told members of our team that they could have easily won the competition. Thankfully, due to their excellent performance, Danzu garnered the support of a local patron to finance their participation in next year's contest.
It is understandable to feel that Amún Shéa has reached high enough levels of development that further financial support is not merited, especially given this year's huge successes of the CIAC, the Dr. William Brinker Science Laboratory, and the expansion of our methodology throughout the Integrated System of Perquín. The realization of these goals, however, just underscores the need for more financing.
As we try to reach more and more students, the financial burden on PEOF becomes heavier and the risk of having student groups like Danzu slipping through the cracks becomes greater. This is a risk I am not willing to take, and I know that you feel the same way if you have supported this project in the past. With the holiday season fast approaching, please consider taking the time and money to renew your support of PEOF and Amún Shéa. Please also consider taking advantage of our new partnership program with eBay, which we will detail in an upcoming newsletter (so make sure to sign up at our website if you haven't already!). Thank you for your continuing interest and support.