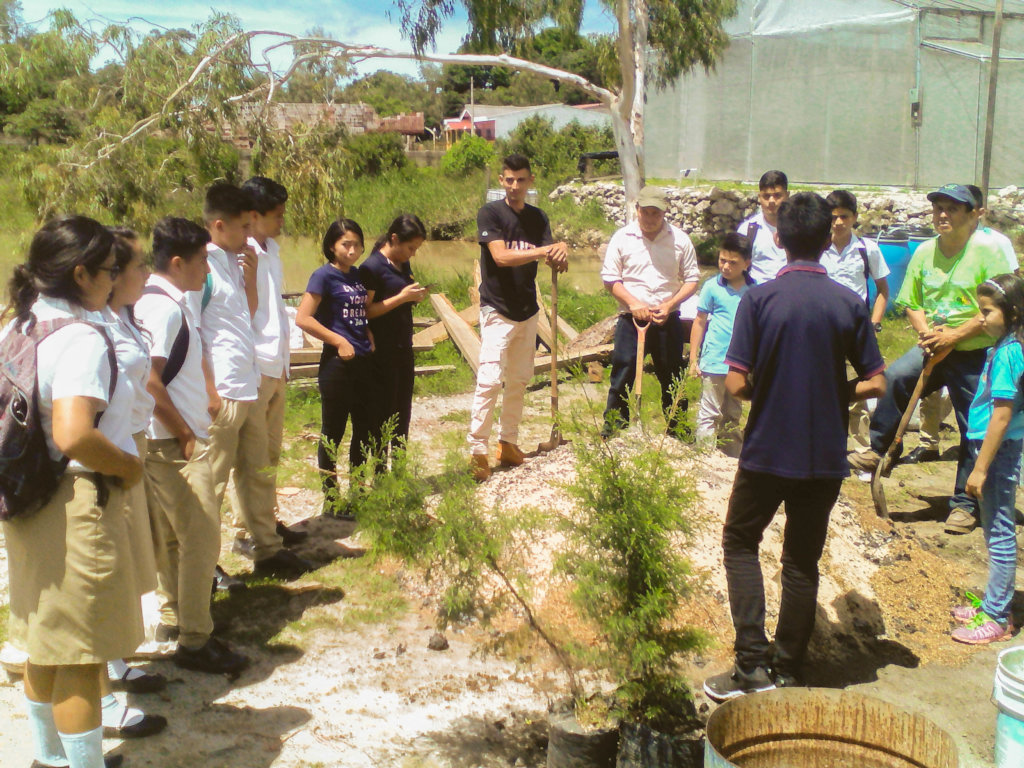 High school students of the Amún Shéa Integral Development Center participated in the VII Meeting of Knowledge and Experiences in Organic Agriculture and Agroecology organized by the Foundation for Socioeconomic Development and Environmental Restoration, the students participated in the presentations and presented their research and experimentation projects to throughout its formative process.
The students participated with the topics: Structured water and seed adaptation, where they also presented a water sculptor made simply and with easily acquired materials, where they also answered questions from those attending the meeting.
They made known the importance and benefits that the use of structured water brings to the crops and how through different tests favorable results can be achieved in the crops, through the comparison between the plants that are treated from structured water giving To know its multiple advantages and benefits.
In this way the students use new technologies applied from the technical high school students in agribusiness and the learning acquired during the technical training in agroecology. Moreover, on this occasion they exposed the experience in the conditioning or adaptation of tomato seed to climatic conditions, which allows raising the productivity of crops in a sustainable way and facing changes in the environment more appropriately.
Students are part of the proper processes of the land for planting and therefore to keep the seeds free from the use of chemicals. Students in Amún Shéa experience and create learning spaces through practice, of which they share with local producers and become mentors of other students, promoting research in various areas but above all the opportunity to improve quality education in the north of Morazán.
The commitment of Amún Shéa goes beyond teaching students how to perform organic production, leads them to appropriate knowledge, that research allows them to develop agroecology activities and conservation of natural resources for a better use of them. In Amún Shéa we seek to build a lifestyle based on agroecology, from nursery students to those trained as agroecology technicians.
In Amún Shéa we believe that quality learning processes lead us to the development of the different communities and we are constantly seeking to strengthen these processes and transmit them to the students of the seven schools of the Perquín Integrated System.
To achieve this we need your support and at the same time we thank you for your support during this time and for contributing to the strengthening of educational quality in El Salvador.