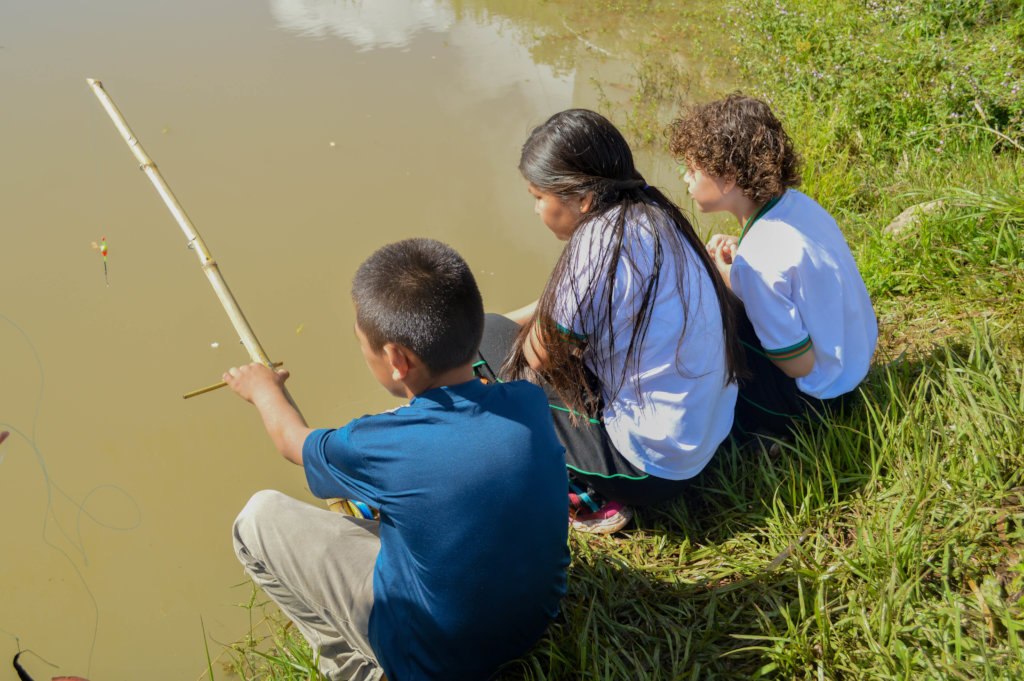 Fishing activities are a complement to the work plan to achieve Amún Shéa competencies, students from kindergarten to high school perform activities that allow them to experience and create different learning spaces.

The children know the characteristics of the fish, their physiognomy and at the same time they know the importance of these being part of their nutrition, they know the nutrients they provide them and in this way when fishing activities the students live together and develop social skills Get involved with the rest of your classmates.

In each of the activities the students receive in the classroom the previous orientation of what they will do, they are guided by the teachers and they know the process of feeding, development and breeding of the fish. Children's perception of fishing activity is what reflects students' learning and motivation by having the opportunity to learn by doing.

Lenin 9th grade student: "I really enjoyed the fishing activity, it's a new way of learning, I had never had the opportunity to fish and now I know how to make my own hook and fish for the first time, share with my classmates and laugh while we waited Fishing was one of the most beautiful experiences I will remember this year".

We are responsible for building quality learning without losing sight of human development, where the practice of values and the promotion of coexistence is essential, as perceived by the students Amún Shéa, Guillermo is a fifth grade student and says: "I do not I could fish, but my friends did and I felt very happy because we were together and we could measure the fish and know if they were ready to eat them, my friends took them home and cooked them with their family, it was a class different but very funny".

Integrative activities are always an opportunity to promote teamwork and that is reflected in the students' daily lives, who also guide students of different levels and become a support for teachers who have changed the classroom and the blackboard for the practice with activities that go from the visit to the pond, the greenhouses, tree planting, walks through the forest, visits to the communities and coexistence with schools that live other realities of the rural education of the country.

Thank you for your support and for helping us build quality learning in rural areas of the country where we are constantly seeking development for communities through education.