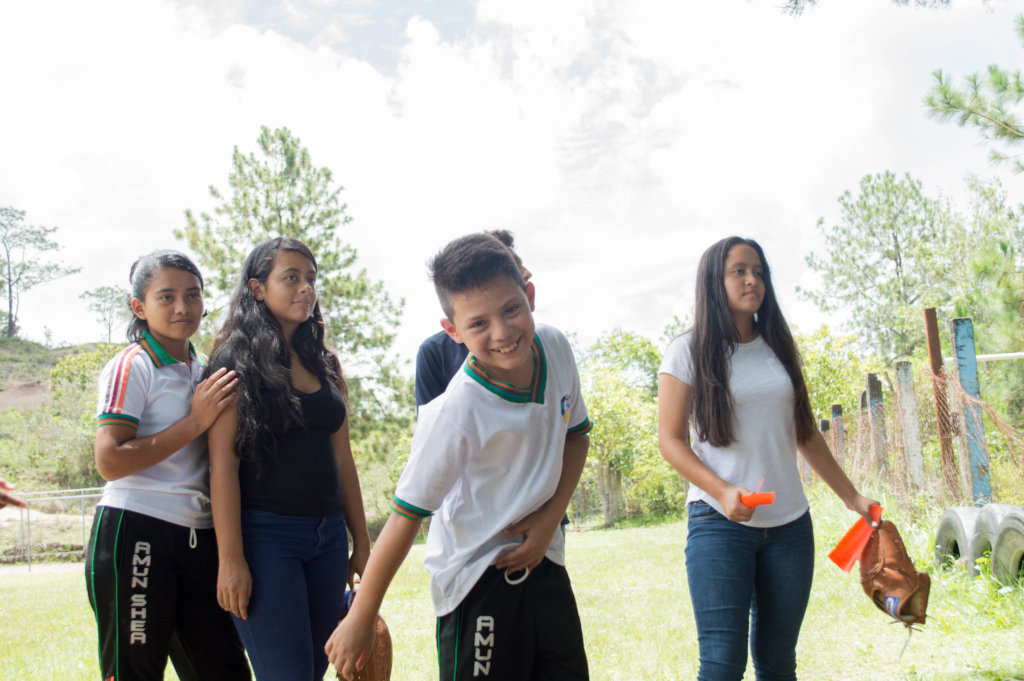 In El Salvador the youth sector has been violated for many years, they stopped believing that it is they who have the strength to overcome the barriers of poverty, violence, migration, among other factors, but in one of the most remote municipalities from the capital San Salvador we are convinced that we have the most powerful weapons in our hands, the strength of young people and education.
In Amún Shéa many of our students find spaces for strengthening human quality, sensitive to values, promoting teamwork and promoting integration activities that strengthen bonds of trust in students, who manage to integrate from third grade through ninth grade sports activities, becoming tutors capable of giving accompaniment to the rest of the students, the practice of sport also leads us to have meetings with other educational communities, knowing different realities and experiences of much learning.

The practice of softball allows to create spaces of coexistence and promotion of social ties, we are aware that our Salvadoran society deserves to make all the efforts that lead us not only to seek educational quality, but also human quality, training students to become beings with healthy interpersonal relationships, who are able to work as a team and integrate into different learning spaces and skills development.
Today we appreciate your support and financial support during this time of success, where we have built learning through the experiences that enrich us and lead us to a broader commitment, the desire to lead more young people to change the reality of the society and that they are able to create opportunities for themselves.

We believe that the smile of each of them is the reflection of all the illusions that are hidden in his mind and that these stories deserve to be carried from heart to heart.