Project Report

| Nov 21, 2023
Elephant Calves You Help Nurture Are All Well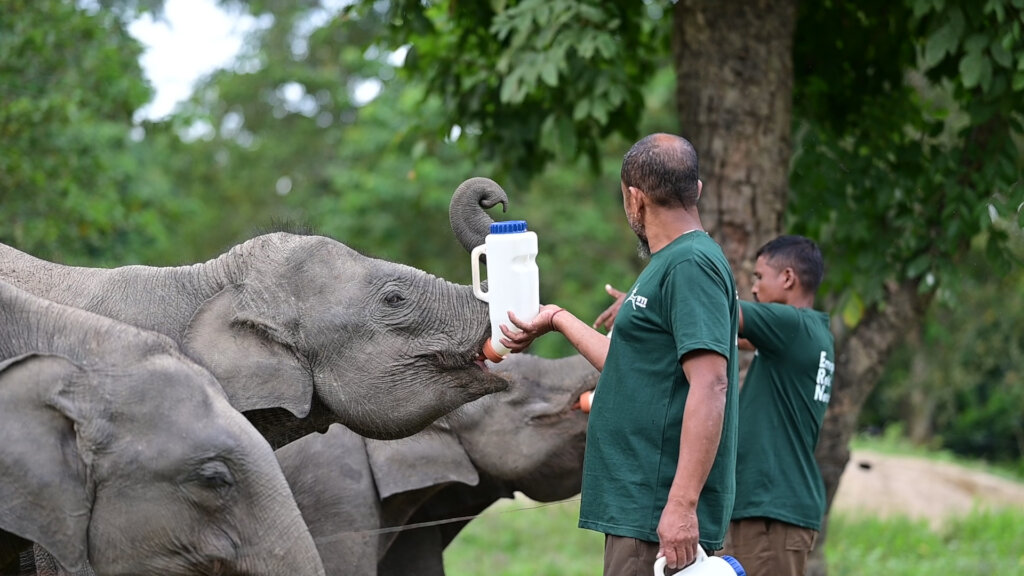 Greetings from Wildlife Trust of India.
We hope you are doing well!
The elephant calves you help us to nurture and rehabilitate are as fit as a fiddle. In one of our previous reports, we informed you about the deadly EEHV outbreak at our wildlife rescue and rehabilitation centre, CWRC in Assam, India. This fatal viral disease affects Asian elephant calves, with a dreadful mortality rate of over 85%.
But we sailed through it with 0 mortality. While your donations are instrumental in helping us with their care, we also believe that your good wishes and positive vibes played a crucial role in saving their lives. Thank you so much for your unwavering support!
Of the 9 elephant calves we had at CWRC when we put up this appeal, 5 were successfully released back into the wild this past year, under the watchful eyes of our post-release monitoring team.
A new member, a tiny male calf, joined the remaining 4 at the centre, and the numbers keep changing with new admissions and releases.
The 4 EEHV survivors - Kunti (the group leader), Dhola, Sadiya, and Taiwan - have not just recovered, they are thriving. We are gradually weaning them off the elephant milk formula as they learn to forage on their own in the wild. Their Body Mass Index (BMI) is on point, and in another 5-6 months, they will be ready to return to the wild as big boys and girls!
Recently, on November 16, WTI celebrated its 25th anniversary. We are overwhelmed, elated, and humbled to have come this far, and we wish to share this happiness with our most important and beloved stakeholder - YOU.
On this very special occasion, we would like to venture beyond the heart-warming updates on our elephant rescue and rehabilitation efforts, to give you a glimpse of some more of WTI's incredible work.
In this short video, Vivek Menon, WTI Founder and Executive Director, and WTI's brand ambassador Dia Mirza (Actor and humanitarian) briefly talk about some of WTI's initiatives and express their gratitude for all the support we have garnered over these 25 years.
In addition to elephant calves, CWRC is also renowned for its rhino rehabilitation efforts. We have some incredible success stories in rhino rehabilitation as well. Our rhinos have not just survived, they went on to become mothers and grandmothers to calves born in the wild. Here's the story of Jamuna, one of our rehabilitated rhinos.

It's #GivingTuesday on November 28. Like always, we rely on you for funding elephant and other animal rehabilitations. Together, we create incredible legacies to leave this world better than we found it. Here's to keeping wildlife #ForeverWild.