Dear Free Minds Friends and Supporters,
It has been a cold and snow-filled winter here in Washington, DC, but we have been so busy that we've hardly had time to notice! The previously incarcerated youth in our reentry program continue to impress us with their resolve to achieve their career and educational goals, despite all obstacles. Thanks to your generous support, we are able to help these motivated youth turn their goals into a tangible reality. As we move into spring, we invite you to share in some of our latest successes:
Apprenticeship Graduation: "Turn your skills into something positive"
On February 24, Free Minds celebrated six Free Minds reentry members for their successful completion of the Free Minds apprenticeship. The weeklong apprenticeship program teaches previously incarcerated youth office and job readiness skill while simultaneously giving them the opportunity to give back to the Free Minds community through violence prevention outreach. Here's what Free Minds member Alisha had to say about her apprenticeship experience:
"The apprenticeship was a great learning experience for me, because I learned how to act on the job: how to dress professionally, be on time for work, and how to improve my computer skills." –Alisha
At the graduation celebration, we were joined by several guest speakers, including Woodrow Sheffield, co-director of Success Through Redirection, Education, Empowerment and Training (S.T.R.E.E.T.) and Marcus Bullock, founder and executive director of Flikshop, a mobile app that improves communication between inmates and their loved ones. Both Mr. Sheffield and Mr. Bullock are returning citizens who have built successful careers for themselves while simultaneously mentoring other young men on the path to change their lives. Mr. Bullock, who spent 8 years in prison for a crime committed at the age of 15, shared these words of advice with our apprenticeship graduates:
"One thing I like to talk about with guys coming home from prison is opportunities. Free Minds is an incredible resource. A lot of times we don't see the opportunities coming across our lives because we're not paying attention. But you have to pay attention, because it's the small opportunities that snowball. They grow bigger and bigger. You have to believe in yourself enough to take your skills and turn them into something positive. Just a few weeks ago, I celebrated my 10 year anniversary of coming home from prison. Even after everything I've accomplished since, I consider this milestone one of my biggest successes." –Marcus Bullock
New Beginnings: "I know what they're going through and I want to be there for them"
As our "On the Same Page" school violence prevention program continues to grow, our Free Minds Poet Ambassadors (reentry members who participate in community outreach) gain invaluable public speaking and communication skills with each event they attend. To bring their outreach skills to the next level and help our Poet Ambassadors more effectively communicate their stories, we invited Chelsea Kirk, an English teacher at New Beginnings Juvenile Detention Center, to provide a classroom management training. Ms. Kirk stressed the importance of making personal connections, setting clear expectations for the group, and engaging youth with relevant topics. During On the Same Page sessions, Free Minds members incorporate not only their own poems and stories, but also the stories of their fellow members who are still incarcerated. Here is an excerpt of a letter that incarcerated Free Minds member Yester wrote to DC students:
"You can make the decision to say NO to violence. I know that at school it's not easy to behave well all the time; sometimes it is very hard to avoid a discussion, a fight, and other things, not only in school but also outside of school, in your house, in your neighborhood, or your streets. But let me tell you something: you don't need to be violent to be brave. You don't have to be violent to be popular. What you don't want others to do to you, don't do to anyone else, or what you would like others to give you, give that to others." –Yester
Along with leading outreach programs at local middle and high schools, our Free Minds "Poet Ambassadors" also go out to New Beginnings to co-facilitate creative writing workshops with incarcerated juveniles at the facility. Free Minds member Delonte teaches there almost every week despite working early morning hours at his job at the DC Department of Transportation. He told us:
"I love going to New Beginnings. It always makes me feel good to give the young men there some positive advice and some other options they can do when they get home. I share with them how poetry allows me express my emotions in a positive way and helps people understand where I'm coming from. When you are around me, I show a lack of emotions, but when I write I can express myself on the table. I found that when I started opening my mind to creative ideas in my poetry, then I could start thinking creatively about things I want to do in my life. Like now I want to go to college and take counseling classes so I can help more young men. I know the struggle. I know what they're going through and I want to be there for them." –Delonte
Free Minds Members Achieve New Educational and Career Milestones
We are proud to announce that this semester, Free Minds member and lead outreach facilitator Alisha began taking classes at Montgomery Community College. It was her first time in a formal classroom setting in 8 years! Alisha is pursuing an associate's degree in general studies and sociology. Many other reentry members found successful employment this winter as well: Gary works in a dog daycare center, Maurice is an administrative assistant at a mental health facility, and Delonte found employment with DC Department of Transportation. Additionally, Free Minds member Terrell received his Commercial Driver's License and is now working as a cross-country truck driver. He told us:
"I was born and raised in DC. I've never traveled anywhere, but I want to experience other cities and cultures. When I was locked up, I wanted to read books that were in other locations in order to expand my mind. I used to read books about places like Chicago or New York, but now I'm going to see them for myself." –Terrell
Thanks to your help, Free Minds members like Terrell receive the support they need to build new futures for themselves. We cannot thank you enough!
Until next time,
Sarah Mintz
Incarcerated Youth Programs Manager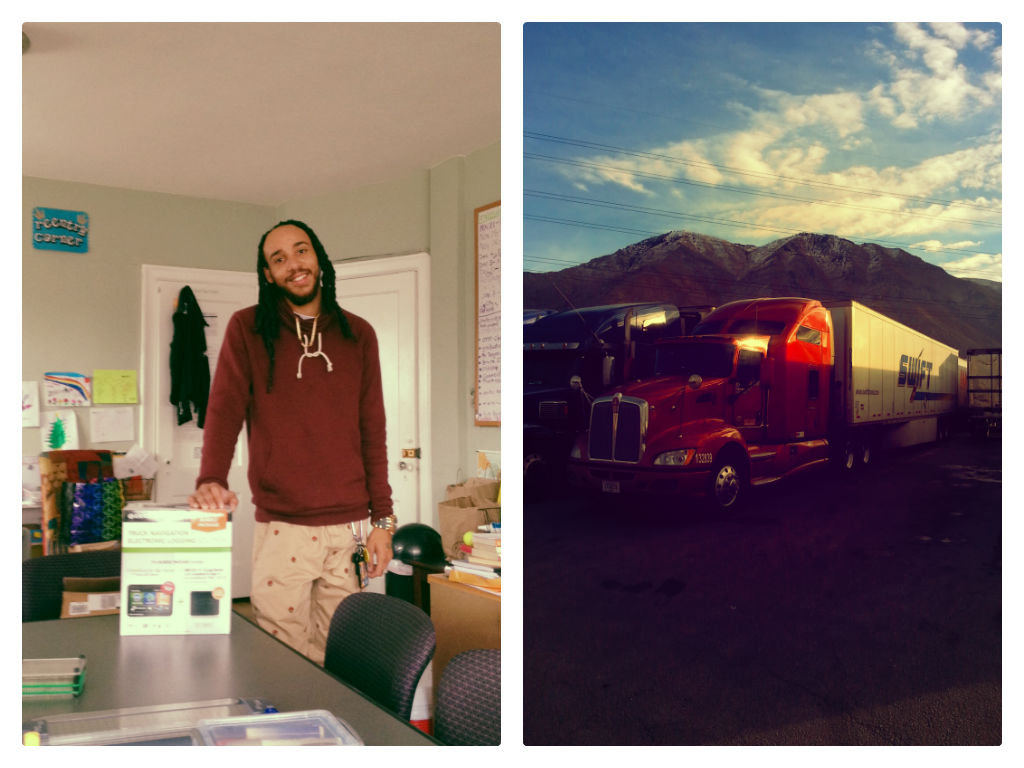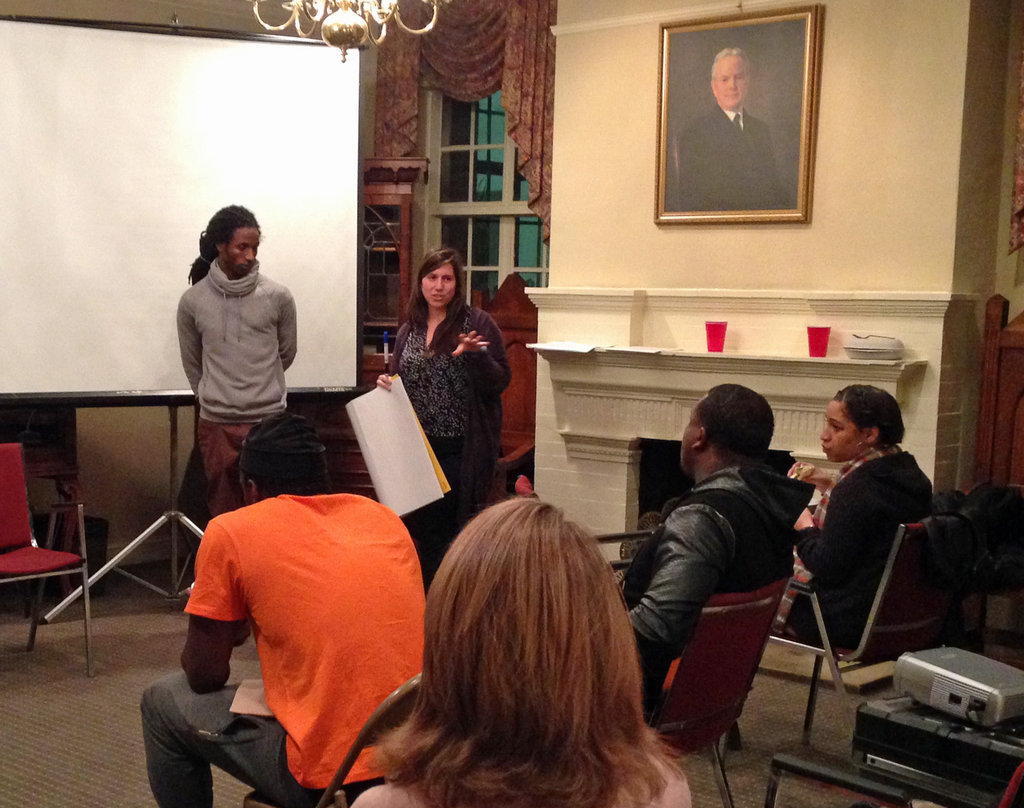 Links: