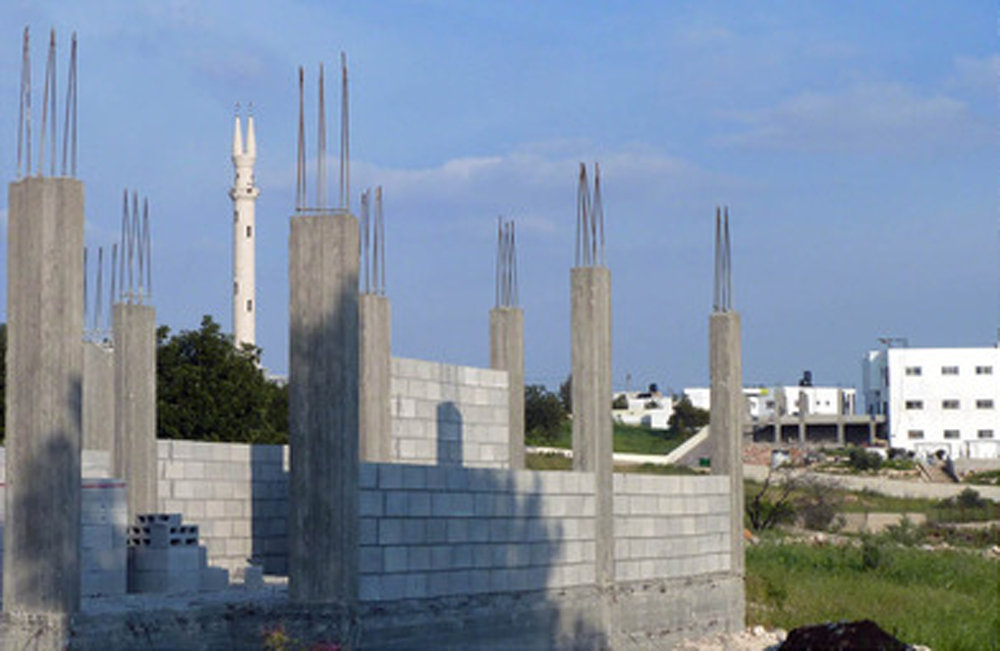 Dear Friends
Last month, on March 14th 2012, the Al Aqaba Village Council issued building permits, a first in the West Bank's "Area C." I am so proud to tell you that this month, on April 14th 2012, Rebuilding Alliance and the Al Aqaba Cooperative Assembly for Housing Displaced signed a historic mortgage loan agreement to finance construction of the first three homes in our Rebuilding to Remain program.

This may well be the first mortgage loan offered to Palestinian families in Area C, the 62% of the West Bank where the Israeli Army is not approving Palestinian town plans or issuing building permits. Unlike any bank loan, our affordable mortgage loan suspends repayment if the home is demolished, until occupancy is restored.

Our goal, as stated in our loan agreement, is to "help families from Al Aqaba Village build affordable, expandable homes on the land they own, to affirm the right of the Village Council of Al Aqaba to issue building permits in accordance with the Al Aqaba Town Plan, and to keep these homes and this village standing. 97% of this Palestinian West Bank village is under demolition order by the Israeli Army. Together, Rebuilding Alliance and Al Aqaba are asserting the villagers' rights to build a home on the land they own and live there safely and securely, as good neighbors locally and throughout the region."

Will Al Aqaba's building permits and our mortgage loan be enough to keep this village standing? It is a brave start. It is not sufficient. Just this morning, Israeli Army bulldozers destroyed Peace Street (for the 3rd time) and also a newly paved road. Through the good work of the Jerusalem Legal Aid & Human Rights Center, this time, they did not destroy any homes.

So what IS required to make these new permits and mortgage loans solid? Policy change — All of Us, engaged at the grassroots, pressing our elected officials to intervene for good.

Remember, your support of our Rebuilding to Remain program makes all this possible! From now until Mother's Day, when you donate $100 or more on GlobalGiving.org, we'll send a Thank You Gift of Organic Olive Oil and Za'atar, fair trade from Palestine!