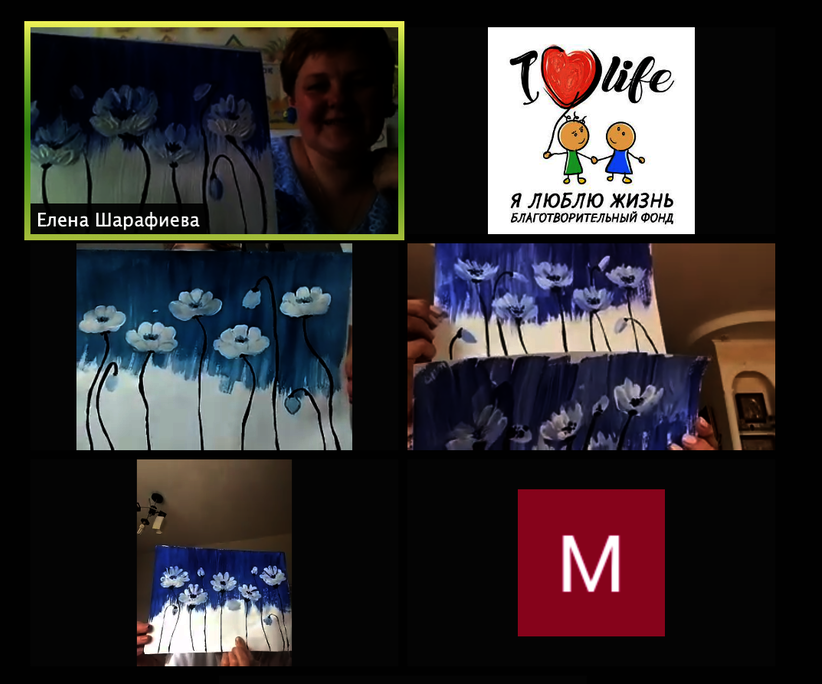 The first 4 months have been quite challenging for our Fund and despite that, we were able to stabilize our activities and events to continue helping our recipients. We were able to double the growth in 2021 and conducted close to 300 events. Your support as always is highly valuable for making this happen. This year our recipients need help as always and we count on you to help us with the continuous operations.
We stabilized a number of groups where our recipients meet weekly online to do yoga, discuss books, paint in art classes or learn to do makeup. All these groups meet regularly online every week and are open to new group members. We continue conducting new and creative master classes dedicated to styling, cooking, arts and crafts, and singing! Our recipients are in love with these types of master classes.
Our regional offices in Yaroslavl, Samara, Voronezh and Saint Petersburg started 2022 by carrying out a number of events. Saint Petersburg had 6 meetups dedicated to theater performances discussions (similar to our book fan club!). Voronezh had an exhibition, a photosession and participated in the Oncology Forum. The Moscow team started pottery classes for our recipients. Yaroslavl continued an amazing course for women who survived breast cancer called "I am a woman" focusing on physical rehabilitation. Finally, Samara office had a very active beginning of 2022 and conducted 23 events with main focus on physical rehabilitation - meditation, yoga, dancing.
Moreover, it is of paramount importance to us to continue providing professional psychological help. Over the last 4 months we continued the work of our psychological support groups and continued providing individual consultations with psychologists, who volunteer their time to our Fund on pro bono.
We are very grateful for your continuous support to our cause, which allows our Fund to continue the work, which is so important for thousands of people.