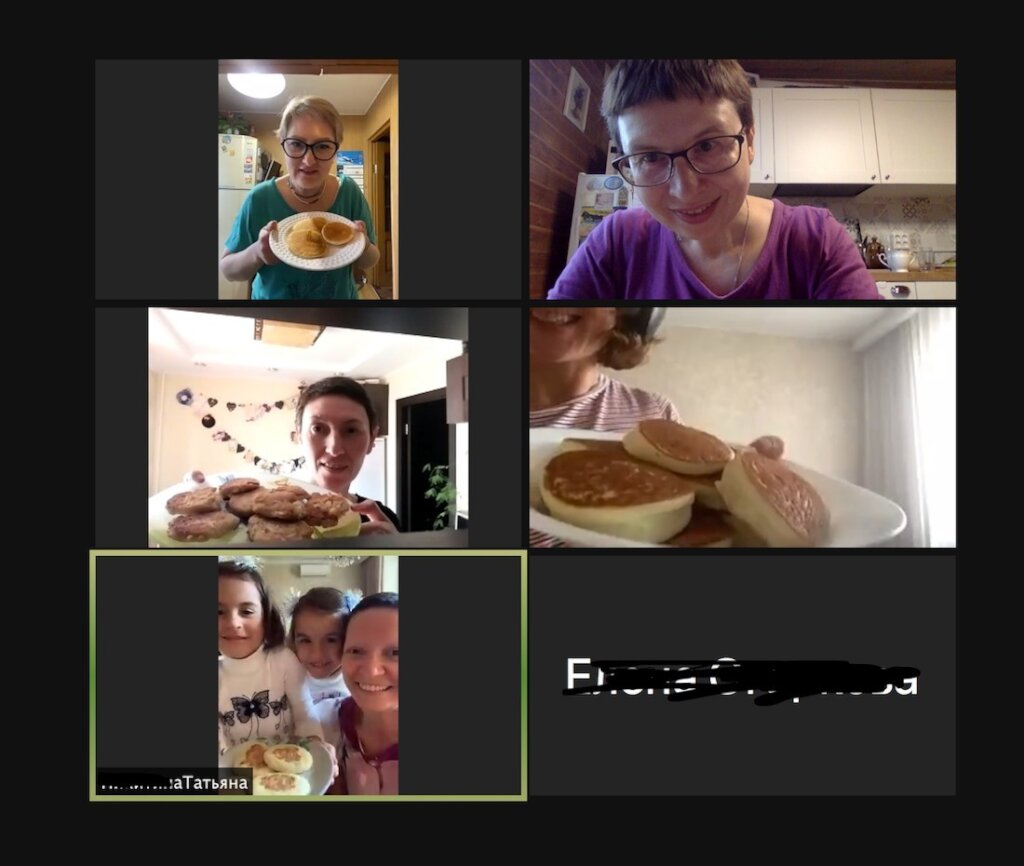 This year our results have shown that we doubled our growth and hosted more than 300 events in 2021 vs about 10 events in 2020. This was all possible thanks to you and your support! We are grateful from the bottom of our hearts.
In the last quarter of 2021 we continued our psychological support groups and conducted 2 courses of art therapy, each consisting of 5 classes. Besides art courses, which are conducted by professional psychotherapists, we also had 9 art classes, where people gathered in an online format to paint together in a friendly atmosphere. Given the ongoing pandemic, having more online classes allowed us to provide more psychological support to our recipients.
We had a number of new and creative master classes dedicated to cooking, makeup and styling. Our ladies loved those events. We were able to conduct 11 events over the course of 3 months and hope to have many more in 2022. Also, our club of books fans continued operating as well and had 9 sessions in the last 3 months of 2021.
Our regional offices in Yaroslavl and Samara had a lot of great events. Samara team organized 6 yoga classes, which were followed by art classes. In addition, they had 3 dancing classes and a few cooking master classes. Yaroslavl organized an amazing course for women who survived breast cancer called "I am a woman" focusing on physical rehabilitation. As part of this course they had 10 sessions. We are very proud to moderate such an amazing events.
Moreover, Yaroslavl State Department of Health had a meeting with government authorities about the importance of early cancer diagnosis. Our Fund was invited to participate in that discussion, which took place in October 2021. Such breakthroughs are very important to us as it allows us to fulfill our mission.
We were able to conduct 3 photosessions in Moscow and were happy to share a few photos with this report. :)