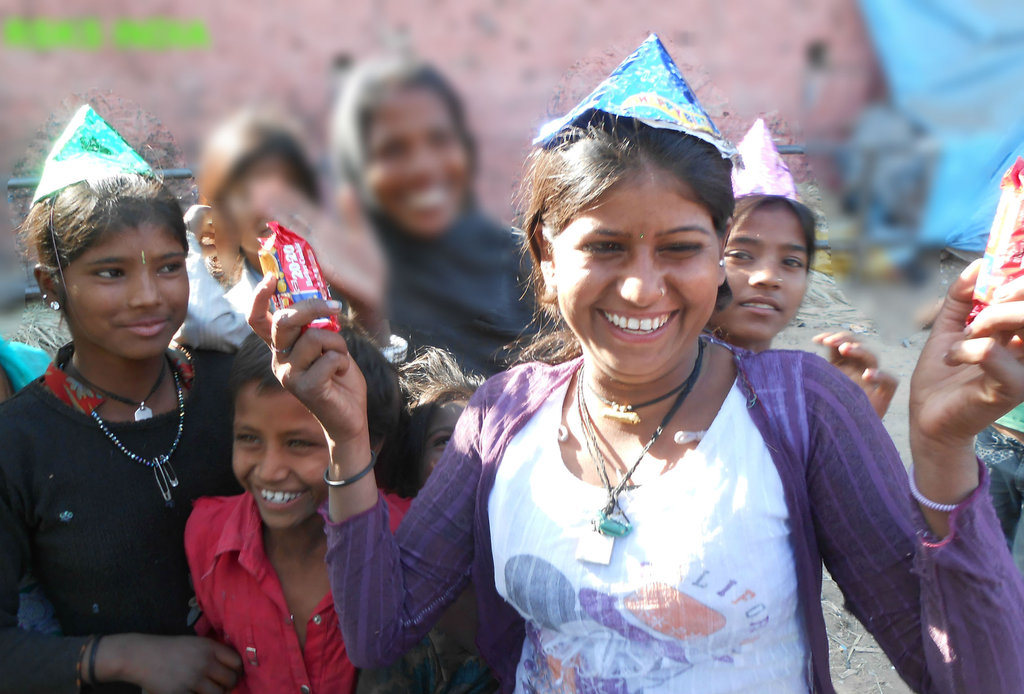 Under the ( Provide Gift & food to poor children ) project, Rajasthan samagra kalyan sansthan (RSKS) has provided gifts and food packets to those childrens' who are living on the Street, on the occasion of Christmas day. Because just a single hygenic fresh food packet is like a dream for them.

This Christmas has bring a lot of happiness for those street helpless childrens.
When members of RSKS has given gifts and food packets including soft toys, santa's cap, pastry, cake, chocolates, stationary and study material to these 16 childrens, they were extremely happy and this happiness was clearly visible on their faces.

This project has been under the supervision of Mr. Sandeep sharma.

2 lines, from 11 year old Rupa, who was included among these street poor childrens:

!! So gaye garibo ke bachche jaldi se ye sunkar !!
!! Farishtey aate hai khwabon me rotiya lekar !!!

Today we felt that angels are exist in real world.

This Christmas bringed a lot of happiness for us.

Thanks a lot to Global Giving and Rajasthan Samagra Kalyan Sansthan. They has helped us to convert this Christmas into a golden memory in our life.