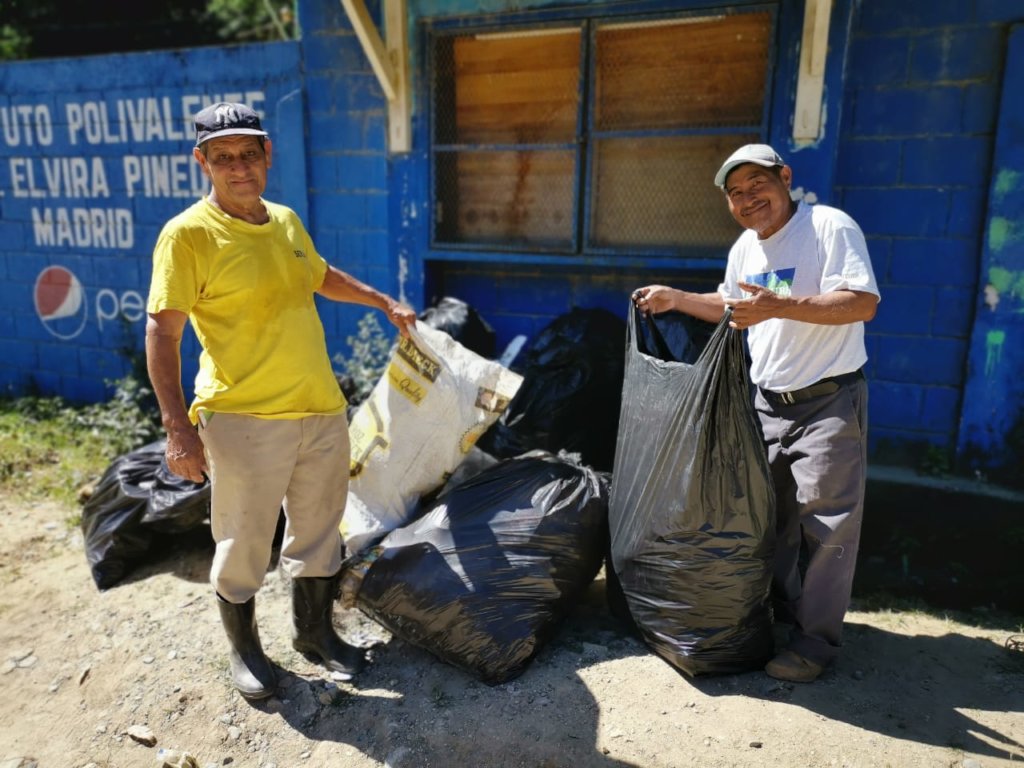 TRASH CONTROL = QUALITY WATER
The quality of the water is conditioned to many factors, within these, the control of the garbage.
It is for this reason that the water management board is leading cleaning activities and good waste management, to avoid water contamination.
Testimony of two members of the water management board:
Testimony 1.
As a community leader it is our responsibility to ensure quality water. That is why we work in cleaning campaigns. In addition, this helps to reduce the presence of the mosquito transmitter of dengue, malaria, chikungunya, zika. That is to say that with the same activity we are dealing with several problems.
Testimony 2.
As president of the water management board, we believe that our role should not only focus on the specific water issue, but also to be able to address all those aspects that make water quality decrease, such as garbage.
Our work is not limited to carrying out only the cleaning campaign, but also educating the population on how to ensure clean water.
All this impact we are having on the quality of life, through offering clean water, and quality health, would not be possible without your valuable support and collaboration.
We invite you to continue supporting our program, and to share with your friends the positive impact we are having. Together we can make a difference in the lives of many.
Links: