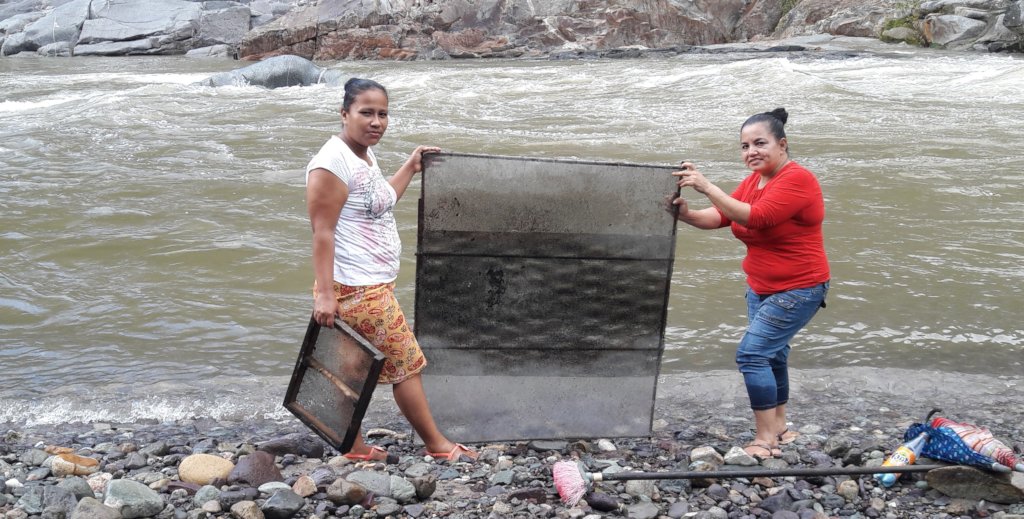 WOMEN ALSO CAN ...
Testimony of two women (see photograph of this story)
The Water Management Board works as a team to offer a quality service to its beneficiaries. They are responsible for ensuring that people in their community receive clean water, and that the water distribution pipe system works correctly. In addition, it works in the protection of the environment.
The leadership of this water management board has been strengthened through a pedagogical process, which promotes gender equity, teamwork, water and basic sanitation, the environment, and others.
Something fantastic and curious in this program, is that the maintenance of the water system has the participation and involvement of women, who are also part of the management board, achieving more inclusion of women in community projects, something that previously was only a dream for them.
Before they invited us to be part of a board of directors, but they never gave us responsibilities, we were practically a figure within the administrative structure, without giving us value and importance. Today we have shown that women can also, and that we deserve equal treatment. We will be the voice and the face of those women invisible for machismo, until we reverse that situation.
We want to thank all the people who support this program, and to say that thanks to this collaboration, we are now achieving significant changes in the quality of life of the beneficiaries. You are also part of our success.
! Together we can do the difference!