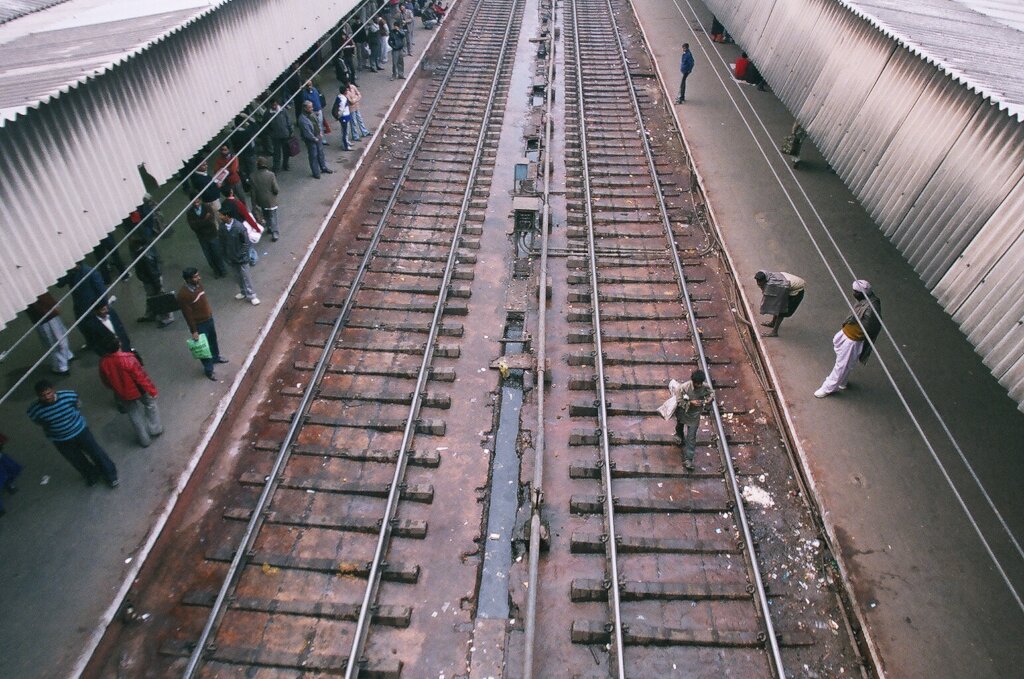 The names in this report have been changed to protect identities.
---
All the children we work with are unique. Some of them are running away from abuse or neglect; others are simply hoping to make better lives for themselves. Whatever the reason for their presence on the Indian rail network, each and every one of them is vulnerable for reasons completely particular to them. This is why our team has to be ready for anything when they are looking to help vulnerable children and reunite them with their families wherever possible.
This was taken to the extreme in Dadar earlier this year in a dramatic story told to us by one of our Project Workers.
They spotted a 20-something man getting off a train with a baby of about six months of age. He looked nervous and his body language aroused our Project Worker's suspicions. The team approached him, took him to the Child Help Desk and asked him to identify himself. He gave his name as Raju and claimed baby Prema was his, but he became very defensive when questions were asked about the baby's mother (who he claimed was at home in Kalyan).
The team suggested accompanying him home to the baby's mother – little Prema was distressed by now and clearly hungry – but Raju became even more resistant and changed his previous story, now saying they lived in Nashik. At this point it was obvious something wasn't right and we alerted the Government Police, who stepped in to interview Raju. They contacted the police at Nashik and sent a photo of Raju and the baby to them.
At Nashik police station the image was instantly recognised. Prema's parents had reported her missing and been searching for their daughter after she was taken in the night by her uncle. They had all been travelling together when they had transport problems and were forced to sleep overnight on the streets. When they woke in the morning both little Prema and Raju - who had a criminal past and was known to the police - had vanished. While this information was being relayed to the police in Dadar, Raju asked to go to the toilet and managed to escape through the bathroom window and run away.
Having made sure baby Prema was safe the staff at the Child Help Desk did their best to comfort her until her mother - who had gone through unimaginable distress in the 24 hours prior - managed to get to the station and was reunited with her baby.
This story is not a typical Railway Children case at all, but it shows how important having our trained staff on station platforms can be for a child. Prema is now in the only place a 6-month-old baby should be - with her mother and family.
Without your continuing support, our Project Worker would not have been there to sound the alarm, and the rest of Prema's life could have looked very different.
Thank you for everything you have done for the vulnerable young children we protect.