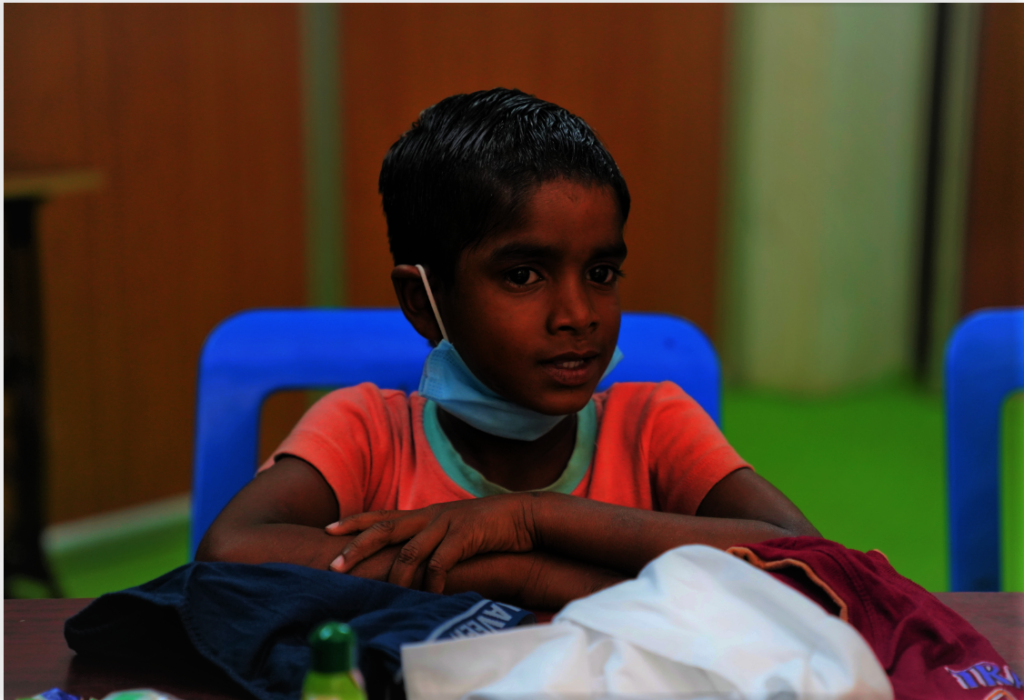 Raju was found sitting alone on a station platform by our one of our project workers, before the coronavirus pandemic had begun. Our outreach workers persuaded the boy to come to our Child Assistance Booth (CAB) and made him feel comfortable, giving him some snacks and water. Our chats with Raju revealed that recent traumatic experiences at home had led to him leaving home and trying to forge a new life in another city.
On the streets, however, he was at severe risk of abuse and exploitation.
With relaxation therapy and counselling, Railway Children was able to persuade Raju that he was better off going back home, and he was reunited with his family and returned to school.
Then the whole world turned upside down
Just a few months after Raju went home, COVID-19 arrived in India.
Raju's family was one of thousands that Railway Children called in on to check on their wellbeing. We knew the families we had worked with had been vulnerable before the pandemic - the crisis, we were sure, would leave many in an even worse position, and we wanted to be ready to help in any way we could.
The lockdown meant Raju couldn't continue going to school, but that wasn't the worst of the situation. Raju's mother's work - the family's sole source of income - had disappeared overnight. The family's normal life was completely devastated by this, with Raju's mother struggling to feed her children every day.
We provided Raju's family with a food parcel which provided them with enough for cooked meals for the whole family for 20 days, and we linked them with dry grocery supplies too, to ensure they wouldn't go hungry again.
When she received the groceries, Raju's mother tearfully told us:
"We have not received any support from the government and my earning was completely stopped when lockdown began, but your help in this crisis is holding our hand and we will never forget."
Times are still hard for Raju's family, but our work will enable them to weather the storm, and Raju is looking forward to getting back to school as soon as he possibly can.