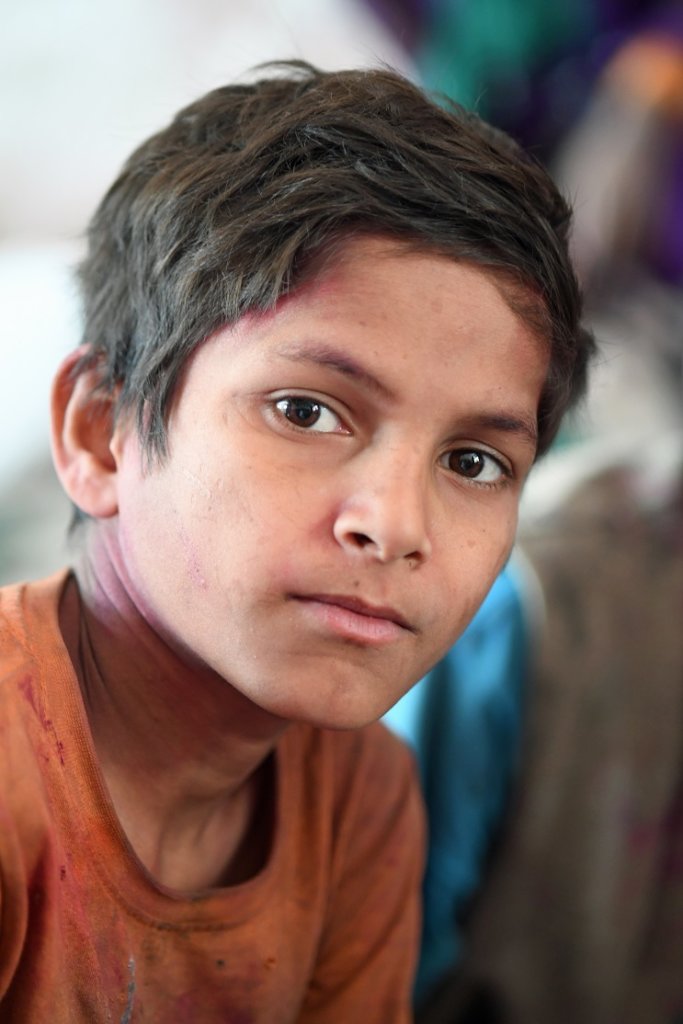 Chandan is one of six children and although his father, a cot-maker, works hard there is not much money for the family to live on. Chandan decided to quit school and go out to earn a living - but there was little work available in his village. Along with a group of friends, he agreed to go with a labour contractor to a big city in order to find work.
At first, Chandan worked in a sugar cane field as a labourer. The work was exhausting and the employer didn't give him enough food, often underpaid him, and beat him regularly. So Chandan and his friends left, but they could only get work in another sugar cane field — cutting, peeling and packing.
'Severely beaten'
The work was gruelling physically and mentally, and the man who employed them was again abusive. On one occasion he found them resting in between work and beat them so severely that Chandan and his friend decided to ran away again. It was their good luck that the two boys were spotted at a railway station by our outreach workers, who took them to our Open Shelter. They were exhausted, dirty, and visibly weak from hunger.
At first the boys were too traumatised and scared after what they had been through to talk about their homes and families. We helped them to settle into our Open Shelter where they were given food and the chance to rest properly for the first time in some weeks.
Building a relationship of trust
Gradually Chandan started to trust the team there and opened up to our counsellor, explaining that he had come looking for work. During his stay, Chandan took part in the informal education activities and was active and articulate. Eventually he gave us enough information to track down his family and his parents came to the Open Shelter to be reunited with their son.
'Starting his own business'
We spent time with the family and worked with them to understand the dangers of child labour. We signposted Chandan to a vocational course which he is very keen to do, and when we followed up with the family they have said that he no longer wanders around the village with his friends but is learning how to repair bicycles so he can start his own business instead.
Thanks to Railway Children, Chandan's future is now in his own hands.