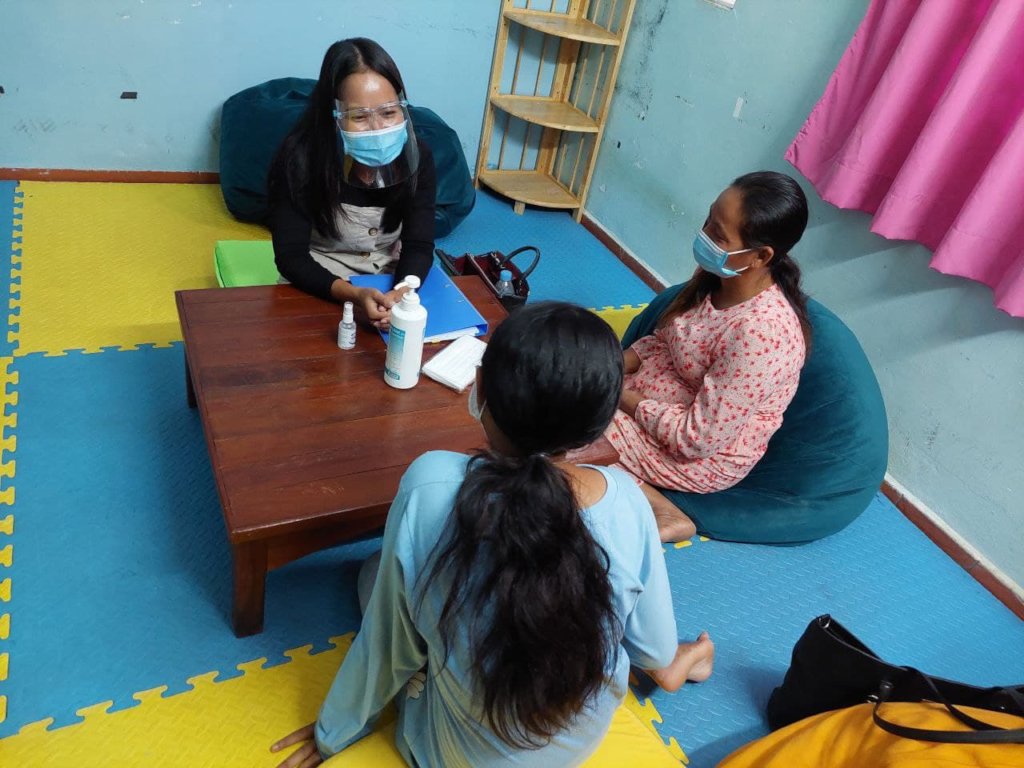 The project has significant contribution to the change toward strengthening the child protection system in Cambodia. The increased knowledge, skills and capacity to undertake child-friendly investigation has been observed to be in place. After acquired knowledge and skills from attending the training, 92.10% of the selected police (69 police officers) to the evaluation confirmed their application of child-friendly knowledge and skills in their day-to-day investigations of CSEA cases. Apart from their application of skills in the investigation, 73.7% of the police respondents confirmed that they had shared their obtained knowledge with other police officials through meetings and joined investigative work.
In addition, other child protection actors including service providers and especially judicial actors were observed to gradually changes their ways of working with children and their attitude and behavior when addressing court cases involving child as victims in the case. 87.42% of selected children (83 children) who participated in court case proceeding confirmed their satisfaction and confirmed their best interests were at priority consideration and their rights were respected during their entire participations. This is a stepping stone for the long-term and sustainable child-focused changes within the justice system.
A total of 200 (F: 112) child victims received legal aid services, including legal counseling, legal assistance and legal representation by APLE lawyer whilst participating in their court case proceedings. Further to victims, 138 victim's families (F:107) received legal aid services when participating to court proceedings.
A total of 229 children (F: 111, M:118) received social services as counselling treatment, general education, vocation training, and health and have safe housing by APLE and including APLE's NGOs partner. Among those, 116 received immediate psychosocial support and counseling at crisis stage when they participate to give statements during police investigation in Phnom Penh, Siem Reap, Kandal, Battambang, Takeo, Prey Veng and Kandal province. In addition, all child victims received crisis support kits which include clothes, shoes, facilitation of medical treatment, and medical materials for the effort to prevent Covid-19.
Without generous support from someone like you and/or your organization, child victims would have not experienced such respects of their rights during their participation to criminal proceeding. This valuable contribution has made tremendous changes toward the life of child victims.